tunesday – my favourite things with... the east brunswick all girls choir
The local rock legends appreciate The Lion King. Quite a lot, actually.
Let's face it: when you fall hard for a band, you want to know about everything they're into (so you can go and copy their lives, basically). So good thing that we asked Marcus Hobbs from the East Brunswick All Girls Choir about all his favourite things for the new frankie, aka issue 85. Pop over this way to check out the mag, and scroll like a demon to find out all the stuff that Marcus loves the most.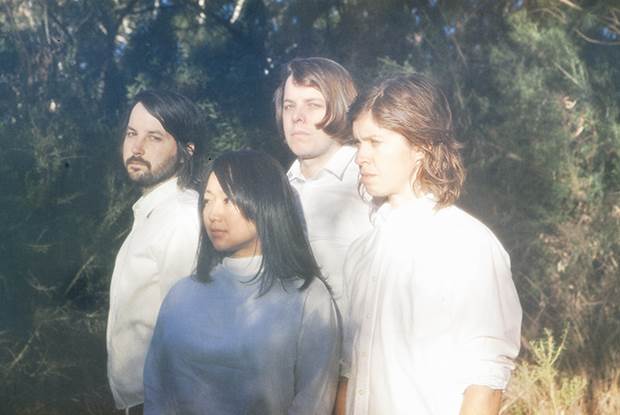 Animated movie: The Lion King. I had it on VHS as a child and used to know every single line of dialogue and all the song lyrics.
Childhood memory: Camping on the Murray River or the farm at Teddywaddy in rural Victoria. No phones; wireless radio with limited reception. It was the only time we were allowed to burn things.
Piece of clothing you own: I rarely buy new items of clothing, but I have one weird item, which is a sweater chopped into a shirt. It has three people on the front in '80s-style exercise gear.
Musical genre: Folk; noisy things.
Place to hang out with your mates: There used to be a pokies pub in Brunswick East in Melbourne called The Lyndhurst. It was open until 3am every night, but rarely was anyone in there after 10pm. Drinks were super-cheap and they had free pool. It's now a Dan Murphy's outlet.
Dad joke: My dad used to do this thing on long road trips where he'd say, "Hey kids," if he ever drove by a stack of hay in a paddock. If you said, "What?" the joke was on you. It didn't make the trips go faster.
Hangover brekkie: Codeine, blanket.
Party game: Goon of Fortune is an all-time classic – swinging a sack of wine around on a Hills Hoist. It's not worth explaining, because if you don't already know what it is you'll probably never play it.
Person to talk to when you feel like crap: I have a beagle called Zimmer who is generally very understanding and pretty good for a cuddle when things are tough. Very soft ears.