tunesday – mama kin spender
Watch long-time friends Mama Kin and Tommy Spender bust out a coordinated dance routine in the middle of a maze.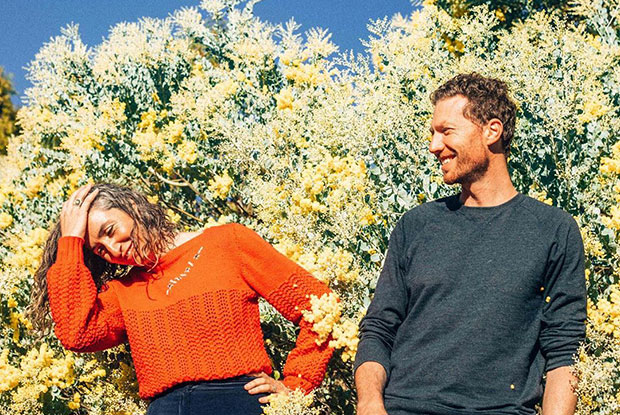 snap by Nick Mckk

Making tunes with your long-time pal is a pretty sweet gig. Just ask musical duo Mama Kin Spender – the collaborative project of musos Mama Kin (Danielle Caruana) and Tommy Spender. After over a decade of playing solo, they found themselves in similar positions, questioning their future and creative energies. What they wanted was to get back to their first loves of song-writing and singing – so why not do it together? It's been all systems go since then, with the pair establishing a signature sound of howling harmonies and uplifting choral arrangements.

For their latest track "Eye of the Storm", they managed to tick off another long-held goal: a dance video. Shot by Claudia Sangiorgi Dalimore over a five-hour window, the clip sees Danielle and Tommy bust out their best moves in matching white outfits. Treat your senses to three-and-a-half minutes of choreographed glory below.