tunesday – julia jacklin interview
The singer-songwriter tells us about her new album, surviving heartbreak and running in a corset.
Julia Jacklin's new album Crushing will make you weep. Born from an intense break-up and a hectic tour where personal time and space was non-existent, the singer-songwriter's second album is about setting boundaries, speaking up and regaining a sense of self. We caught up with Julia to talk about processing all her feelings (and running around in a vintage corset).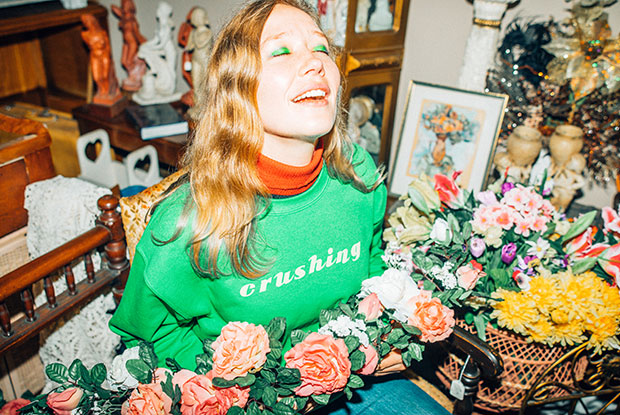 Crushing came after an intense period of touring. How do you feel getting back out there? I learnt a lot that first time of what not to do and what not to put up with, so I feel pretty OK this time around. You do have to surrender to the feeling of continual exhaustion, but at least this time I'll have the strength to ask for the space and time I need. The biggest thing I learned was that keeping things inside in some kind of attempt to keep everyone else happy is pointless. It's a weird, ever changing messy workplace. You're not always going to be your best self and that's OK.

You wrote your first album over a long period of time, while holding down a job in a factory. What's it like getting to write full-time now? I'm not sure if I consider myself to be a full-time songwriter. I'm a full-time performer of songs that I wrote but I definitely don't write every day or treat it like a job in that respect – maybe I should. I feel like if I wrote a song for someone else then I'd feel like a full-time songwriter. I think keeping that mentality helps me to write songs. The moment I say, "I am a full time songwriter!" the imposter syndrome will consume me whole and I'll never write anything again.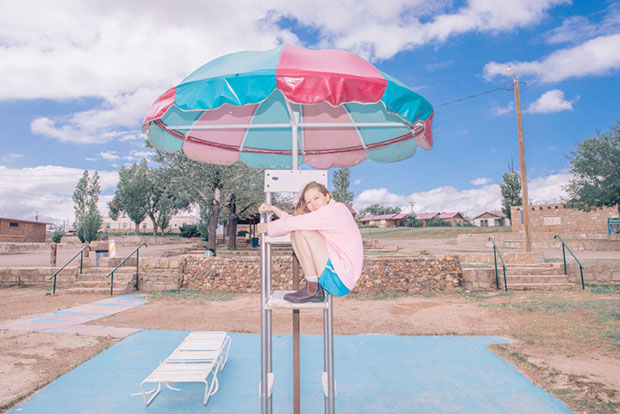 What would you be doing if music hadn't worked out? I have no idea. I'm grateful it did work out because I feel like I might be a bit lost right now if it hadn't. But I have a degree in social policy so maybe something in that area. But I have a strong suspicion that I might still be working at the essential oil factory by day and fretting about the passing of time by night. Or have given up on modern life and gone and lived somewhere very quiet. Or maybe gone the opposite and moved to New York and be working as a waitress, drinking a lot and dreaming.

Do you have advice for dealing with a broken heart? None at all really. I think that's what the whole record is grappling with: the slow realisation that nothing really makes you feel better, only distance from the break-up. I think it's important to be a good friend when someone else is going through it. Don't dismiss their feelings or compare them to your own experiences too often, just listen and be present and available. Sometimes, the saddest part about being broken hearted is how common that experience is. It feels so bad but everyone is like, "Yeah tell me about it, you should hear my break up story!" and then you feel like a failure for struggling to feel better.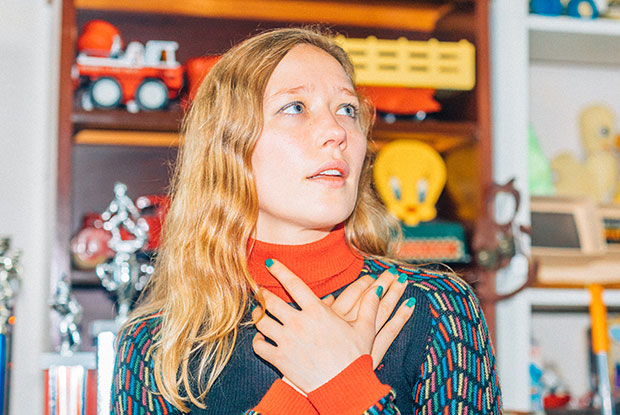 You've directed or co-directed all your music videos. What's it like being on that end of the creative process? For this record I made every clip with my dear friend Nick Mckk and it's been an incredibly exhausting and exciting experience. I have such a love/hate relationship with music videos. I go from thinking, "This is the most pointless exercise, what even is a music video?" to "I love this more than writing and playing music!" Nick has to put up with my constant shift in moods and I love him dearly for it. Shooting involves very long days making quick decisions and creative compromises while also having to be in front on the camera and thinking about the way you look. It's a recipe for heightened emotions.

Tell us about the video for "Pressure to Party". (We heard you got your family involved.) That was actually the most fun and relaxing shoot I've ever done! It was a last minute decision to go back to the same house we shot "Pool Party" at but it seemed like a nice bookend to the last couple of years. Sam Brumby shot it (he also shot the "Pool Party" clip) so it felt like a little reunion and I really felt how much had changed in the time since. My favourite Sydney band Body Type agreed to be in it which was so nice and they wore all my old music video clothes.  All of my siblings happened to be in the Blue Mountains at the time, too. We did the video in one shot! We tried it a few times and then all jumped in the pool. It was all so pleasant and I didn't feel emotionally ruined.

Tell us about that amazing dress you're wearing in "Head Alone". Usually the outfit dictates the direction of the music video and not the other way around. I just had this image of me running down a street in a period costume! I had no idea where to find a dress so I put a call out on Instagram and was directed to Rose Chong's costume hire in Melbourne. I went there the morning of the shoot and found that dress. They fitted it to me in under an hour and I ran down the street that night. I loved wearing the hoop skirt – it actually felt so great to run in.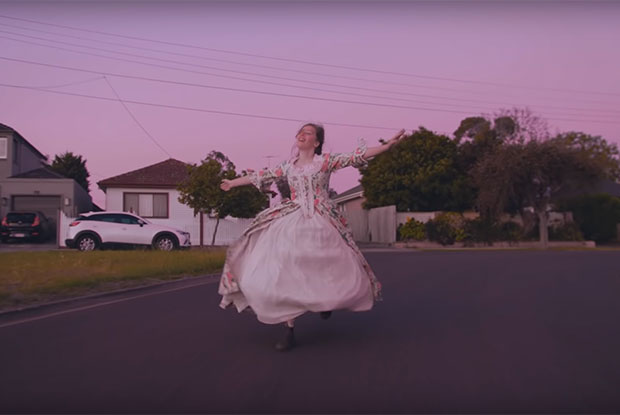 Where do you source your outfits? Mostly op shops. Shopping is kind of a vital part of touring. There's a lot of large Goodwills on highways in America so it's a bit of a ritual: get coffee, go to Goodwill, hit the road. My mum has also made some of my outfits.

What's been the best part of being a musician? It's a pretty exciting way to live and I feel very lucky to be able to turn my thoughts into four-minute musical numbers. This will sound cheesy but honestly, the friendships I've made the last few years on the road have really changed my life. I feel like as an adult, it can be harder to make new friendships that are strong and reliable but that doesn't seem to be the case in music. All that forced time together can be intense but it makes you grow up and makes you know what you want and deserve from people around you, and what you need to give to actually be a good friend.

What's your favourite song from the new album? Today it's "Comfort" because I wasn't planning on putting it on the record but I'm glad I did. I wrote it for myself and some friends – it was called "A song to comfort myself" on my phone.

Crushing is out Friday, February 22 and is currently available to pre-order.
All images by Nick Mckk.