tunesday – a chinwag with alex the astronaut and shuturp
Singer-songwriter Alex the Astronaut (real name Alexandra Lynn) writes some of the most heart-achingly relatable songs out there. Artist Ellie Hopley, or Shuturp as she's more commonly known, makes you feel much the same way. In fact, if you're not laughing out loud at Ellie's drawings, you're probably crying inside at how accurate they feel. It makes sense then, for Alex and Ellie to have found each other and struck up a creative collaboration. You'll spy Ellie's doodles on Alex's merch alongside her upcoming album The Theory of Absolutely Nothing (out August 21st, in case you want to note that in your diary). To mark the occasion, we asked the pair to reflect on their artistic journey, each other's work and the importance of not giving a fuck.

How did you first meet each other?
Ellie: Alex actually came to my art show last year! She bought a few shirts and then we started talking on Instagram. We met up a few weeks after and she asked me if I was interested in designing her merch – obviously I said yes.
Alex: I'd never been to an art show before, and someone at Splendour said I should go to Ellie's. I loved it and bought lots of things and thought Ellie's style would fit well with my music. We had a chat, I met her dog Toast and the rest is artistic history.

What influences your work the most?
Ellie: All of my art is based on how I feel, people I've met, situations I've been in – just life, basically. The ups and downs, good and bad.
Alex: Me too. And sometimes I borrow bits from TV shows, movies, books, or stories I've made up.

When did you first feel like a real-deal artist?
Ellie: I'm not sure if I do feel like a real-deal artist or if I ever will, because I can't actually draw very well. But I am relatable and I think that's why people like me? I don't know. Maybe I am the real deal. Ahhh!
Alex: I think it's very strange because I always move the goal post of what I think it means to be a proper musician. For instance, I can't read music at all and probably should learn how to do that. But I think the most I've felt like the real deal is when I play shows and people know the words. That always feels surreal.

What was the turning point in your career?
Ellie: The day I quit my retail job and decided to put everything I had into Shuturp. It was scary, but the greatest decision I've ever made.
Alex: I think when I got into the Triple J Hottest 100. That was so fun and happy and I got to spend the day with all the people in my team and had a DJ set with my friend Jen from Ball Park Music who also got in. We had the best day.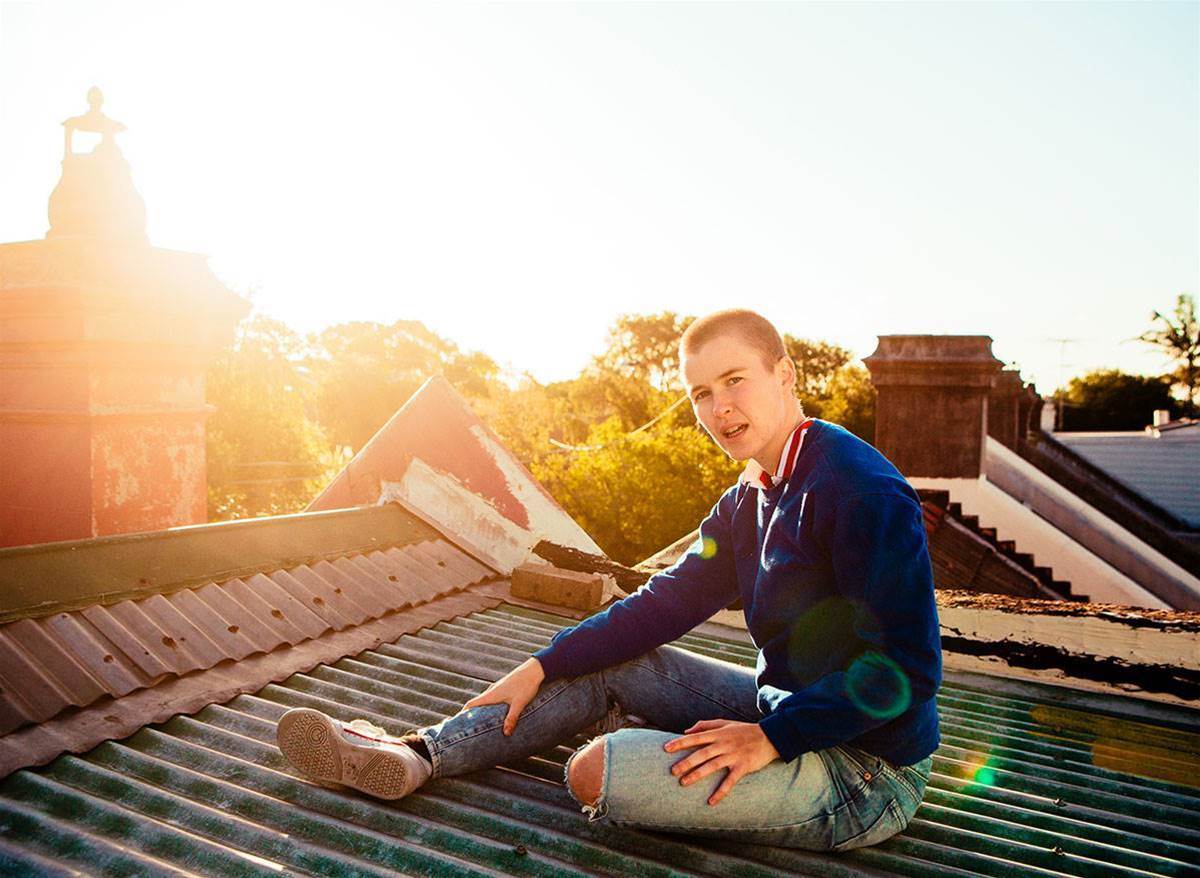 How did you get to where you are today?
Ellie: It was a slow process! I didn't think it would turn into what it has, but when I realised I was making a little difference to people's lives, I took the opportunity to make this into something bigger. Once I made that decision, I posted every day, engaged with my followers as much as I could, and my business just grew organically from there.
Alex: I think it was a combination of being really lucky growing up with parents who supported me in whatever I wanted to do, and also meeting people who really respected me, what I wrote and wanted to work with me. I also worked hard on getting better – though that bit has never really felt like hard work to me. Music is just something I'm best friends with – it helps me understand the world, process things that happen and see other people more clearly. It feels more like food than a job, so I think that relationship means I don't stop making songs. I love it too much.
What do you hope people take away from your art?
Ellie: The biggest lesson I've learnt is that you don't have to settle. You don't have to work in a boring job that you hate if you don't want to. Embrace the hard times and hold onto the good times, and just do whatever the fuck you want because at the end of the day, it's your life hun, so who cares. I've been through a lot and have struggled mentally since I was young, but have still managed to create this crazy life for myself. I hope it inspires others to do the same.
Alex: I think the idea of hope and connection is something that always comes up when I'm writing. Whether it's a long-lasting friendship, a stranger experiencing domestic violence, a young couple dealing with an unexpected pregnancy or a relationship breakdown, human beings have an inexhaustible ability to empathise with other people's pain if they hear about it in terms they can relate to. I hope that people can see that.

When was the last time you laughed until you cried?
Ellie: Unfortunately I can't remember. It takes a lot to make me laugh.
Alex: For a music video the other week, I had to see if I could fit inside a box. Because of COVID, we had to do all the preparation on FaceTime with my producer and friend Lucy. I got inside this small box while on the phone and tried to close myself inside and then it tipped over with me in it. We laughed for 10 minutes because I couldn't get out. I was just holding the phone and Lucy and I cried and laughed until I eventually kicked the bottom out. I'm having a little chuckle now just thinking about it.

How do you feel when looking at or listening to each other's work?
Ellie: Alex's music is relatable, real and humble. The first time I heard "Not Worth Hiding" I was like, "Finally! Someone wrote a song about me!"
Alex: I think it's similar for me seeing Ellie's art. I remember seeing some pieces at her show and thinking "Oh god, I've felt that before". I think that feeling is what shows me that an artist really knows what they're doing.

What would you like to see change in your respective industries?
Ellie: I think people need to take artists more seriously! The world would be so boring and empty without art! Give us more credit, please. It's a real job. Shut up.
Alex: I have definitely felt that with COVID and when I tell people that I'm a musician in general. People think it's either the coolest job in the world or that you're very silly for choosing to do it over a fancy suit job. I would also change the idea of celebrity musicians. I think it should just be about the music: people are people and I don't think anyone should be put on a pedestal. Put the music on a pedestal – that's what's going to change things.