tunesday – a chinwag between holy holy and ali barter
A little chat about the duo's new album, music making, and the ultimate dinner party guest list.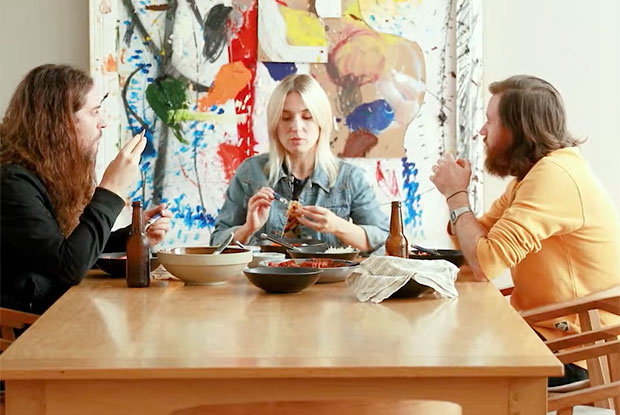 Before they embark on their national tour this September, local duo HOLY HOLY made a little time for reflection. In the video below, guitarist Oscar Dawson and vocalist Timothy Carroll, along with fellow singer-songwriter Ali Barter (also Oscar's wife), delve into how they produced their latest album My Own Pool of Light, and ponder their perfect dinner party list over a hearty meal.
If you enjoyed their dead-set earworm "Faces" from last year, you'll be excited to hear that the duo's third studio album is filled with much of the same energy and excitement. Peep the conversation below, and stop by the HOLY HOLY website for tour details, if you please.