tunesday - tiana khasi
Celestial, soulful tunes from one talented Brissy muso. 
Tiana Khasi's soulful, jazz-infused tunes may sound celestial, but her lyrics more than pack a punch. The Brisbane-based muso's debut EP Meghalaya was released earlier this year, with songs exploring self empowerment and Tiana's family heritage. Before you treat your ears to her honeyed vocals and eclectic beats, spend a minute getting to know Tiana below.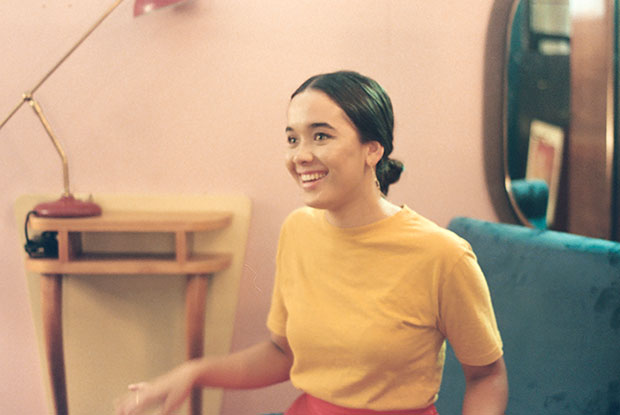 snap by Daniel Grima
What inspired you to start making tunes? When I felt like I had been listening to a lot of music but felt a gap or a story I needed to tell. Plus being around other creatives who encouraged me to pursue my ideas.
Describe your music in five words: Bold, vulnerable, colourful, eclectic, soulful.
Can you tell us about the title of your EP? Meghalaya is a state in North East India and the name translates to 'abode in the clouds'. It is the region that my granny came from and is the home of the Khasi people.
Developing my ancestral connection and honouring my Khasi roots and the land has been integral to understanding my place in the world and informs my creative projects. "Meghalaya" is the first track off the EP, and serves as an introduction to both the geographic and cerebral place it represents.
How do you go about writing a song? Every track is different! I love collaborating with other musicians as well as having some time alone at a piano. The common denominator for each writing session is starting off with an authentic story or feeling.
Who are your musical heroes? Erykah Badu, Hannah Macklin aka Ha Na and Al Green.
What's been your crummiest job so far? Would I be the anti-artist to say I've happily worked all sorts of day jobs whilst doing music? It keeps me sane and pays the bills!
What can we expect from your live shows? Storytelling, laughs with the band and a gradual reveal of my treasured vintage collection.
What's your favourite post-gig snack? Depends on the city. In Sydney, it's Ogalo. That spicy chicken burger was a tour highlight! In Melbourne, it's saganaki, lemon and pita, and in Brisbane, 5Dogs' vegan bratwurst.