tunesday - sarah blasko interview
Today, in Sarah Blasko news: the delightful lady with the spine-tingling pipes has a new album, a new set of tour dates, and also managed to squeeze in a chit-chat with us. Phewph!
Today, in Sarah Blasko news: the delightful lady with the spine-tingling pipes has a new album, a new set of tour dates, and also managed to squeeze in a chit-chat with us. Phewph!

Eternal Return is out right this minute, and you can get your hands on it over on Sarah's official website. If you'd prefer to see the synth-laden "love album" played live, however, her tour starts in April and we've listed all the details below.

In the meantime, here's a looksee at some of Sarah Blasko's favourite things – from dancing to tiramisu.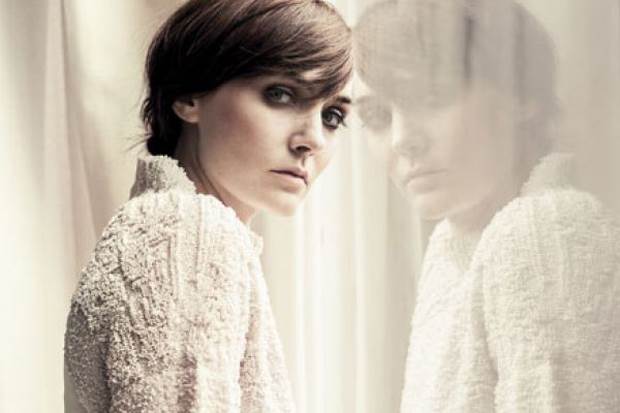 Time of day to write music: I think I'm pretty clear mid-morning and late afternoon, and I seem to be the most effective then. A lot of the time things can get finished or worked out in your head as well – I find I mostly do this in the shower, lying down, walking or at a show when I'm a bit drunk.
Song from the new album: Probably "Beyond", because of the falsetto and the fact that I picture two people floating in space and Tina Turner when I sing it. It means a lot to me, the idea that we live under this beautiful southern sky and we should strive to live a life beyond our dreams because we are so fortunate.
Gift from a fan: Hmm, this is tough because I've been given some great stuff. One favourite is a burgundy suede clutch that a girl immediately gave to me when I complimented her on it at one of my shows. She just took everything out and handed it to me. I said, "No, I couldn't possibly. It's yours!", secretly hoping that she'd stand by her extremely generous gesture. She insisted and I finally accepted. I often wonder if she woke up the next day and thought "Why the hell did I do that?" Some other gifts of note are: a bracelet made out of those plastic fish-shaped soy sauce bottles, a hummingbird necklace and a gorgeous op shop dress that fitted me perfectly.
Thing about getting older: Giving less of a shit, being more aware of what's going on around me and hopefully becoming less judgmental, because once you reach a certain age you've done a lot of the stupid things and have more empathy when people make mistakes.
Place to unwind: A park close to my house. I have a favourite bench that I like to sit on that's under a lovely big tree, so there's always a wonderful breeze. It's a great place to watch people and let your thoughts drift.
Piece of advice I've received: My dad has always said it takes nine months to get to know someone properly – that was his advice when I started "dating". I've generally found him to be right. You need that proper gestation period!
Karaoke tune: 
"Africa" by Toto because of its use of the word 'Kilimanjaro'. I also love "Empire State Of Mind", and alternate between the Jay-Z & Alicia Keys parts!
Childhood memory: Meeting a man from Reunion Island called Edwin when I was 10. My parents had been missionaries there years earlier and he was a child the last time they'd seen him. He stayed at our house for a week and blew my little white suburban mind with his strikingly different looks. I related to him because he was scared like a child, being so far from home. I remember watching him swim and telling him he had "waterproof hair" because the water just seemed to form droplets in his curls and bounce off when he shook his head. I thought he was amazing. Looking back, I think he was my first crush.
Way to work up a sweat: Dance. I'd prefer to get to know people at a party by dancing with them than have a conversation. You feel great dancing all night and you have a hell of a lot of fun letting go of inhibitions.
Dish to impress dinner guests: I've made a great tiramisu a few times, but generally my cooking is not great these days. My partner is a much better cook, so I think I've let my skills slide!
Way to pass the time on tour: I love going for a random walk through unknown streets when I first arrive in a town and before I need to soundcheck. I have really fond memories of doing that in Europe with my band in the summertime in Switzerland. We felt like we'd died and gone to heaven with the beautiful weather and the quaint towns. Trying to find a cute bar, cafe, vintage store or record shop feels like a really nice challenge in any city or town, and then you remember it for next time.



TOUR DATES:
Wednesday April 6th – The Abbey, Canberra
Thursday April 7th – Anita's Theatre, Wollongong
Friday April 8th – Enmore Theatre, Sydney
Saturday April 9th – City Hall, Newcastle
Friday April 15th – The Tivoli, Brisbane
Friday April 22nd – Ulumbarra Theatre, Bendigo
Saturday April 23rd – The Forum, Melbourne
Friday April 29th – Norwood Concert Hall, Adelaide
Saturday April 30th – Astor Theatre, Perth