tips for weathering the covid-19 storm as a small business
We'll get through this!
Small businesses have certainly seen better days. With the threat of COVID-19 and social distancing measures keeping shoppers housebound, trade has and will likely continue to slow down over the next few months. However, if you can stay positive, get creative and tune into what your customers need most from you now, with some luck, you'll be able to weather the storm.  To help out, we gathered a few tips on doing business during a pandemic.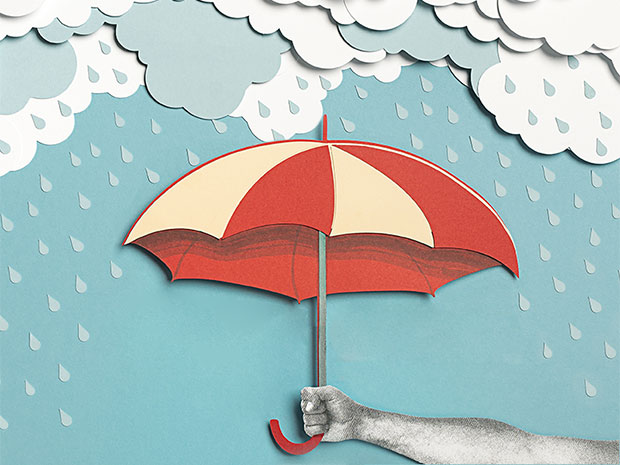 GO ONLINE Look, we're stating the obvious here, but just in case you're yet to update your online store and need a nudge: DO IT NOW (please, and thank you). With markets cancelled and non-essential shops shuttered, people are looking for businesses that can deliver goodies straight to their door. Do you make stuff that can be downloaded or streamed? Even better!
GET CREATIVE WITH YOUR PRODUCT OFFERING Businesses that rely on face-to-face contact are understandably having the toughest time right now. But to that we say: don't underestimate your support base. Offering gift cards, for example, can help with your cash flow, and will bring customers back when it's safe.
Don't be afraid to try new things, either. Do you teach classes? Stream it online (us housebound folks are craving connection after all.) Got nice art to share? Turn it into some printable colouring sheets and help keep some little ones entertained. And, if you're able to, treat people to a special discount or free shipping – everyone loves a sale.
TEAM UP WITH OTHER BUSINESSES It's infinitely harder to do things on your lonesome: at times like these, collaboration and mutual support can go a long way. We've already seen photographers and visual artists join forces to sell their work in the one place; musicians band together to play online 'festivals'; and freelancers start online databases to keep commissions coming in. You don't have to organise grand projects, either – simply shouting out other businesses you admire helps to share the love, too.
CONNECT WITH YOUR COMMUNITY The COVID-19 situation is changing on a day-to-day basis, so keep your customers in the loop about how it's impacting your business (if you're experiencing delays with shipping or are implementing heightened health and safety measures, for example).
And remember: not every social media post has to be super-sales-y. It's a nice time to remind people that there's a real human behind the screen – one who's feeling all the same things as them. If it makes sense for your brand, be candid about how you're going; it'll allow people to understand where you're coming from and that your business decisions aren't merely an opportunistic cash-grab.
FIND GOVERNMENT ASSISTANCE In Australia, the federal government has announced various measures to help small businesses stay afloat in these trying times. Have a close read here to see if you qualify and stop by your state's Chamber of Commerce website too, as some state governments have announced additional support measures. 
Finally, remember to take a breather and find time for yourself amidst all this craziness. Go for a solo walk, cook a comforting meal, belt out your favourite tunes (it's good for your brain) – we'll get through this.
Got any other tips or stories you'd like to share with the Strictly Business community? Send us a note whenever you like.