throwback thursday - shebeen bar opening melbourne
When we interviewed social entrepreneur Simon Griffiths back in issue 40, he told us about a bar he was starting where the profits would go back to third-world communities. It's called Shebeen, and it's now calling you to drink for charity.
This week's Throwback Thursday comes in the mint-syrup-soaked form of Melbourne social entrepreneur Simon Griffiths, who we interviewed back in issue 40 (our Bright Young Things edition). 18 months ago, he told us about a little idea for a bar he was working on. But this isn't just a bar to go and perch at, drinking watered-down beer until your stomach is full and your wallet is empty.
This is Shebeen, a bar where each bottle of beer, cider or sip of wine comes from a different third-world maker with all of the profits for each one going directly back to a project within that community. So not only do you get a tasty brew but you're supporting urban small business in places like Northern Africa, India and Chile.
Oh, and they have tasty-as food, cocktails and an underground cinema too. Score.
We had a little catch up with Simon to see what the process has been like and where to from now (and go have a tipple at the newly opened Shebeen on Melbourne's Manchester Lane if you want to help out. Yes. Drinking for charity!)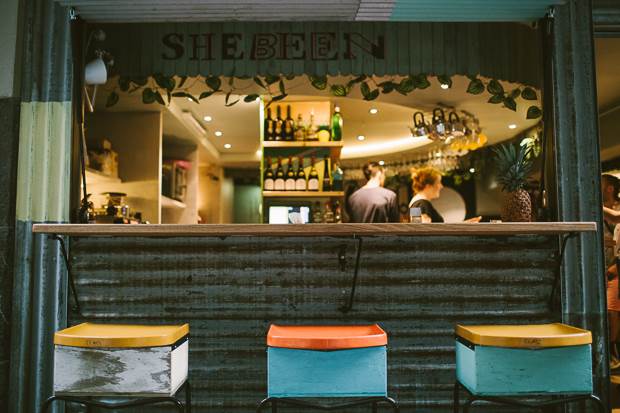 So Simon, what have you been up to since we interviewed you in frankie magazine 18 months ago?
Last week I opened Shebeen, Australia's first non-profit café and bar. The basic idea behind Shebeen is that we sell different beer and wine from the developing world. The profit from each drink sale is sent back to a development project in that drink's country of origin. So an Ethiopian beer helps to provide agricultural equipment to a rural farmer in Ethiopia via KickStart, and a Savannah Cider helps to educate kids in South Africa via Room to Read.
What kind of reaction did you get from the article?
The reaction from the article was pretty amazing—we had lots of volunteers and a couple of investors come and find us out as a result of the article. Thanks for your help, frankie!
What are you currently working on that you want to tell us about?
Aside from working on Shebeen, in July last year I sat on a toilet on a live web feed for 50 hours to launch the pre-sales of Who Gives A Crap—toilet paper that uses 50% of its profits to build toilets in the developing world. The Who Gives A Crap team and I are just about to land the bulk first shipment of product (something like 100,000 rolls in total!), which is super exciting. Each box has four different packaging designs plus three Emergency Rolls. We've also been working on our online subscription service... so you'll never run out of toilet paper again. We're hoping it will end a lot of share house arguments as well. The subscription service will be kicking off next month from whogivesacrap.org.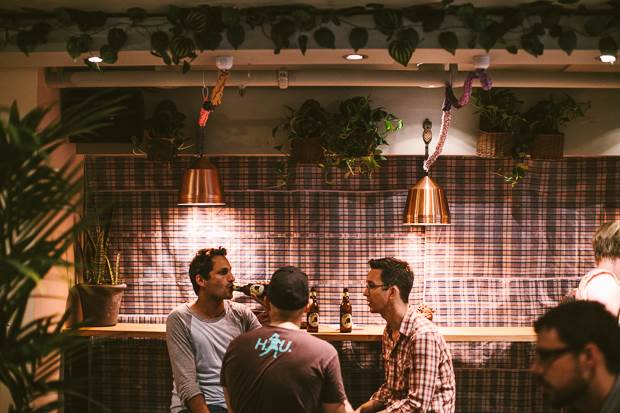 What have been some of the trials and errors of opening up your own bar?
It turns out building and running a bar ain't easy! It's been a steep learning curve and there's still a lot more learning to be done. We've had countless problems, from leases falling through to mis-measuring the site or our plans. At one point we almost built something in breach of Fedral Law, all due to a 15mm mis-measurement. That was a bad day.
Aside from the drinks themselves, how is Shebeen different to other bars?
We're the only bar where you're guaranteed to feel good the next day!
What does it look like on the inside? How have you chosen to deck it out?
Foolscap Studio worked on our interior concepts pro-bono, helping us to create something that's a mish-mash of the different cultures and countries that we work with—and almost entirely out of found and recycled materials. It's got a strong Afro/Asian/Mexican vibe, but that may not make sense until you've seen it for yourself.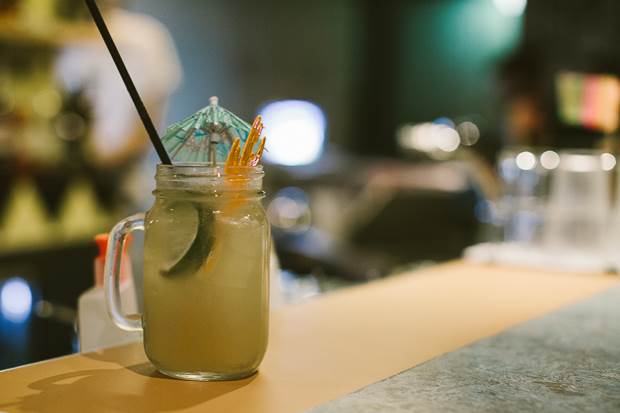 Can you tell us how the charity scheme works?
100% of our profits are donated. We basically operate like a regular business—selling a product (food and drinks) to create revenue, then paying rent, staff, suppliers, etc, etc. Everything left over is our profit. We divide our profit up according to which beers and wines that our customers have purchased, eventually ensuring 100% of our profits are in the pockets of our seven beneficiaries.
Can you tell us about the drinks themselves?
We're currently selling 14 beer and ciders from ten African, Asian, and Latin American countries. We're also pouring seven wines from South Africa and Chile, and have a full spirits bar. We've been incredibly fortunate to have the support of Brown-Forman (who amongst other things own Finlandia Vodka, and El Jimador and Herradura tequila), so their spirits make up a big part of our cocktail offering—including Ginger Kaffir Limeades and frozen margaritas!
How can we get involved if we want to help out?
Easy! Bring your friends in for a bite to eat and something to drink.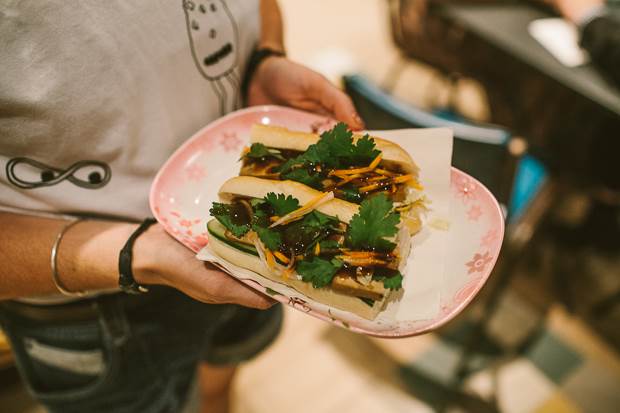 Where's the best place to get more information?
Facebook, Twitter and Instagram are the most up-to-date sources of info, plus of course our website. Or visit us in person for a bevvy at 36 Manchester Lane, Melbourne CBD