throwback thursday - mat gallois
Though the 1 House = 1000 Homes project is no longer underway, for Mat, the urge to drag us out of our comfortable bubbles and expose inequity in today's society still very much exists.
When we first spoke to Sydneysider Mat Gallois back in Issue 34, he'd paired up with Caroline Comino and Vesna Trobec on a project that focused on helping underprivileged international communities. While Australia's property market continued to grow, so did the need for basic shelter and amenities in the world's poorest countries, and the altruistic trio devised a way to take just a little from our lives to give a helluva lot to some others.

Though the 1 House = 1000 Homes project is no longer underway, for Mat, the urge to drag us out of our comfortable bubbles and expose inequity in today's society still very much exists. We got in touch to find out about his latest endeavour, and to see how his life has changed over the past two years.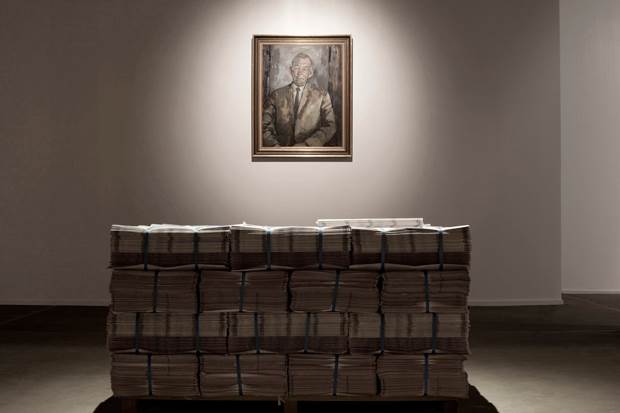 What have you been up to since we interviewed you in frankie magazine?
For the last two years I have been working on my latest art/architecture project called Wellington, which opened at Artspace on January 30th. My project centres on the history and community of Wellington, a small town located in central New South Wales, traditional home to the Wiradjuri people. My grandfather Ernest Moulton, a British migrant who settled in Wellington in 1944, purchased the local paper, the Wellington Times, and as editor became a prominent conservative voice in the community for the next 21 years.
My exhibition was in two main parts, the first took the form of an historical analysis and consists of 21 A3 front-page reproductions of the Wellington Times – all non-Indigenous news has been dramatically blacked out, reinforcing the project's theme of a 'black' history in Wellington. The blacking out also suggests the untold histories of race relations of that period. As the years pass, and ever increasing space in the publication is devoted to Indigenous affairs (climaxing in 1963 when the entire front page concerns Indigenous affairs) the work both literally and metaphorically reveals Wellington's moral awakening, the passing from darkness to light, and the town's first tentative steps towards reconciliation.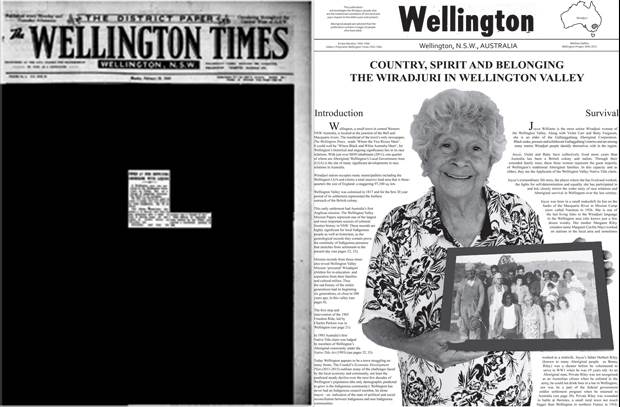 Wellington is a 68–page newspaper–styled publication featuring contributions by and perspectives on the local Aboriginal community as a gesture toward writing their narratives back into the recorded history of the area. It draws upon the stories and views of the Aboriginal community as well as contributions from me and a number of prominent social historians to chart the history of the Wiradjuri people's post-European colonisation and to contextualise their current situations.
For people who missed the frankie article, tell us a little about who you are and what you do.
The article was a housing aid project called 1 house = 1000 homes. Our team sought to demonstrate what could be done in terms of housing aid in a poor country with the funds from the sale of a single Australian home. Six groups working with slum communities from all around the world sent us a proposal documenting what they could do in their communities with the funds from the sale of just one Australian house.
What kind of reaction did you get from the article?
The feedback on the article was really positive – people were surprised and delighted that the issue of global wealth inequality was getting media coverage.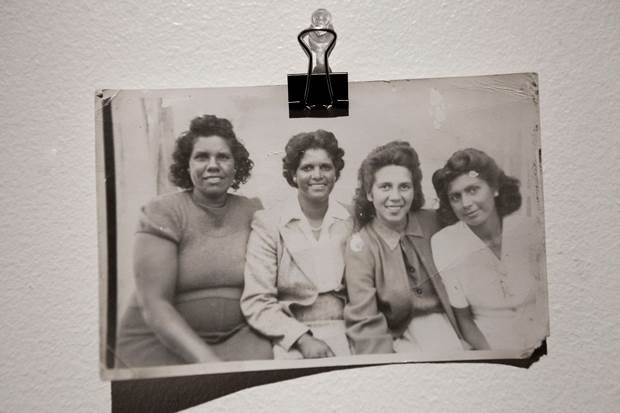 What are you currently working on that you want to tell us about?
I am currently working on the Reincarnated McMansion project. Through a media campaign, McMansion owners will be petitioned to engage the project. A single McMansion will be selected, audited, dismantled and rebuilt, reincarnating an unsustainable luxury house into two best practice, zero emissions green homes using existing building materials.

Where did your interest in Wellington come from?
In a letter to me in 2005, my mother described race relations as she saw them
when she was growing up in Wellington NSW: 'I didn't realise until I went to France as a young woman that I had grown up under an apartheid system in Wellington.' As a teenager in 1982, visiting Wellington with her, I recall my step-grandmother referring to the Aboriginal community housing as 'Vegemite Village'. That comment stayed with me and ultimately drew me back to Wellington to undertake this project.

I have university degrees in Fine Arts and Architecture. For 20 years I have explored
 the theme of the Australian home. Last year
I realised I knew very little of what the contemporary Australian home means to Indigenous Australians, and like most non-Indigenous Australians, I had a generally poor understanding of Aboriginal culture and people. Indigenous Australians, I soon discovered, have a great wealth of tradition and knowledge relating to country, spirit, family and belonging; they have a recent deep lived insight into the complex foundations that make up the notion of 'home' in contemporary Australia.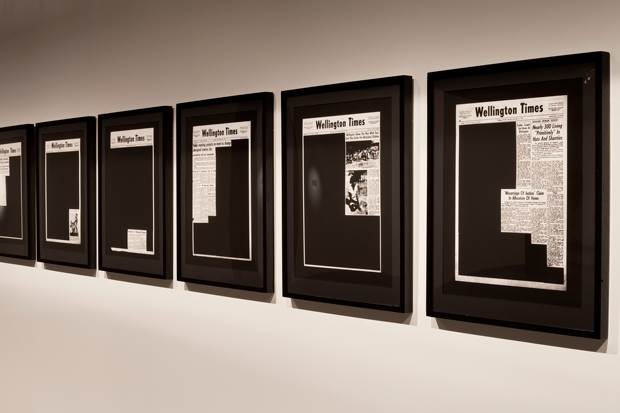 Where did you get access to all the old newspapers?
The state library of NSW has records of most newspaper printed in the state. I spent months searching through the Wellington Times microfilms of my grandfather's paper – it was fascinating.
What sorts of interesting stories did you find in their pages?
Through my research I discovered many articles, the most disturbing was a letter sent to the Sydney Gazette in 1924 just as Wellington was being colonised. The Bathurst Wars (as they came to be known) resulted in martial law being declared in NSW and that area's Aboriginal community being killed in very large numbers. Bathurst is just 100km from Wellington, and the Bathurst War greatly influenced race relations in Wellington.
Why do you see this project as being so important?
The Wellington projects represent an intimate history of Wellington's race relations, the processes of colonisation and the community's tentative steps towards reconciliation. They highlight some of the complexities of cross–cultural engagement as well as issues of censorship and selective historicising.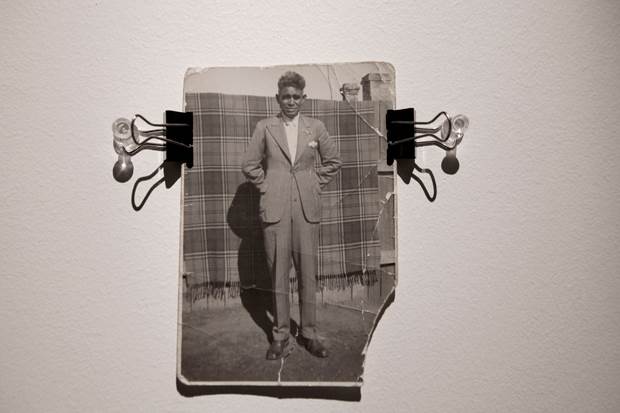 What sort of feedback have the Aboriginal community in Wellington given you about the project?
The project was realised with the full support and consent of Wellington Wiradjuri elders.
What fascinates you most about exploring local history?
To understand race relations in Australia, you have to understand 200 years of colonial history. In Wellington, the Wiradjuri had their land stolen from them, they where forced to live on a small mission. Today, 20% of the local community is Aboriginal, yet they still own less than 1% of the land – the source of many groups' wealth and sovereignty.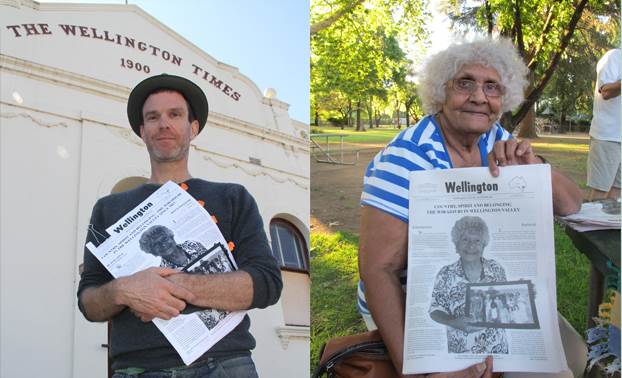 Where is the best place to get more information?
mathieugallois.com
reincarnatedmcmansion.com