theatre shows to hotfoot it to
Shows about diehard fangirls and ghostly beauty queens are just some of the exciting new productions proving that theatre's not just for fancy people with monocles.
Going to the theatre is no longer just for fancy rich people who wear monocles, have triple-barrelled last names and sip champagne with their pinkie fingers out. Nor is it all Shakespeare and long-dead white dudes.
There are plenty of rad theatre shows to check out that are written by women and people of colour – and while it can cost a bit more than a movie ticket, it's a great way to treat yourself to a new experience. Here are our picks of the stage shows to check out.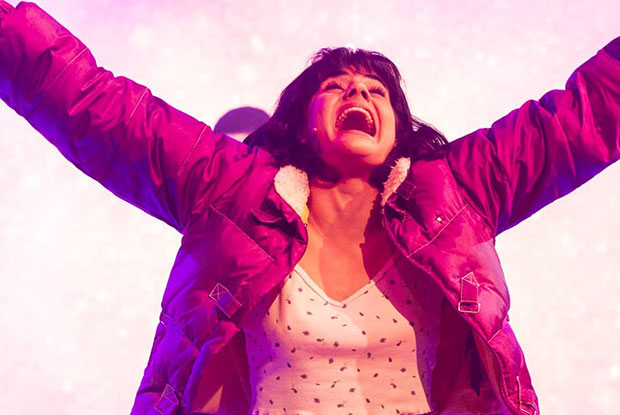 A scene from Fangirls
FULLY SIKH
You might recognise Sukhjit Kaur Khalsa from her explosive spoken word poetry performances on Australia's Got Talent back in 2016. Now, she's making her stage debut with a show that tells her fascinating story of growing up Sikh in the Western Australian suburbs – and features a meal cooked live on stage. Fully Sikh celebrates family and culture, while also taking the audience through the murky waters of identity, all with Sukhjit's signature style and flair. She's accompanied on-stage by musician Pavan Hari, making for an immersive theatre experience you won't forget any time soon.

Now until November 3 at the Black Swan State Theatre Company, Perth. Tickets here.

BLACK IS THE NEW WHITE
Award-winning writer Nakkiah Lui delivers this romantic comedy about an Indigenous lawyer who falls in love with an unemployed white artist – and brings him home for Christmas. If you've ever seen Black Comedy, you'll be familiar with Nakkiah's top-notch acting and writing skills, and this new satire is equal parts funny and affecting, cutting to the heart of serious issues while also being highly entertaining.

Now until November 9 at Southbank Theatre. Tickets here.
November 13 – Dec 1 at the State Theatre Company, Adelaide. Tickets here. 

FANGIRLS
If you've ever screamed your head off for a boy band member, this hilarious, heartwarming pop musical is for you. Bookish Edna is 14 and hopelessly in love – with someone she's never met. Oh, and he's the biggest pop star in the world (named Harry, in a band called True Connection – not based on anyone real, of course). Naturally, this doesn't deter her – what can stop true love, after all? Fangirls is a raucous hoot that will have you reminiscing about that intoxicating feeling of an all-consuming crush, but also tackles the sexist double standard that sees young women dismissed when it comes to fan culture.

Now until November 10 at the Belvoir St Theatre, Sydney. Tickets here.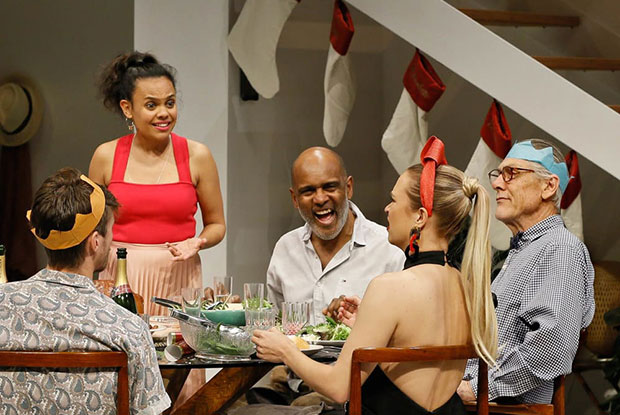 A scene from Black is the New White

THE AUDITION
If you're up for something a little more experimental, check this one out – a multi-authored piece that unpacks the protocols of auditioning as a mirror to what it means to seek asylum in Australia. Think about it: both are an uncertain process that requires patience and hope, one on a stage, one in an entire country. The wordsmiths for this project include Christos Tsiolkas and Patricia Cornelius, so you know it'll be a good'un that will make you think about contemporary politics in a new way.

Now until November 24 at La Mama, Melbourne. Tickets here.

TORCH THE PLACE
Unless you have been living under a very large, comfy rock, you've probably heard of Benjamin Law – he of The Family Law, Waltzing the Dragon and many other impressive escapades. He's now giving theatre a go with a new show about a woman who's trying to deal with her hoarder mother. Mum thinks it's a lovely reunion when her kids come home for her 60th – but actually, it's an intervention. If Ben's work to date is anything to go by (and trust us, it is), this will be both hysterical and moving. Don't miss it.

Feburary 8 – March 21, 2020 at the Arts Centre, Melbourne. Tickets here.
MISS PEONY
Keeping it in the family, Ben Law's sister Michelle returns with another play after her hit Single Asian Female. This one follows Lily, whose grandma was a beauty queen in Hong Kong, and continues to exert her influence over Lily's life, wanting her to enter the Chinese community beauty pageant. Oh, and one little thing – Grandma's a ghost. Michelle's writing is always incisive and side-splittingly funny, and this promises to be no different.  

August 1 – September 6, 2020 at Belvoir St Theatre, Sydney. Tickets here.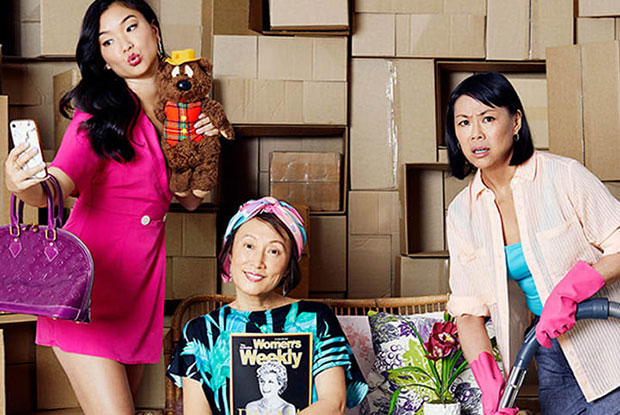 Torch the Place