the photographer making a more inclusive darkroom
How this creative successfully made the jump from chef to shutterbug.

Jessica Schwintek spends a lot of time behind the lens and running photographic hub Noir Darkroom, yet calls her entry into photography "a happy accident". After quitting her full-time gig as a chef, she decided to go back to university and try something new. There, she discovered analogue photography and never looked back. Quicker than the shutter on a camera lens, she opened Noir Darkroom – a darkroom, gallery and teaching space – soon after graduating from Melbourne's Deakin University.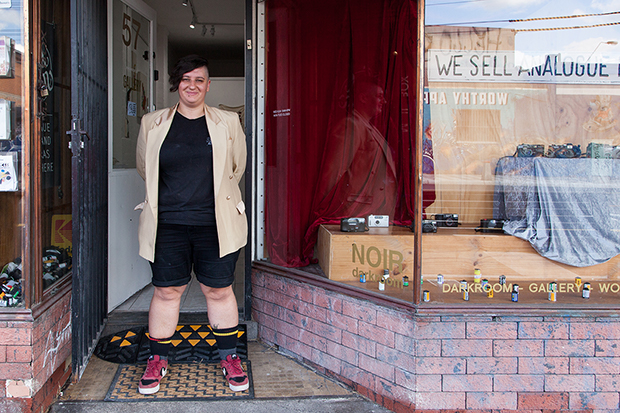 Hi Jessica, can you tell us a little bit about yourself? I'm an ex-chef who landed in the arts, and am now the owner and director of Noir Darkroom in Melbourne's north.
How did you shift from the food world to photography world? I've always been creative; working as a chef wasn't fulfilling that vibe. Working late nights and long shifts, I was missing the joy of creating and decided to quit to try something new. Without knowing exactly where I wanted to end up, I enrolled in a bachelor's degree at Deakin University.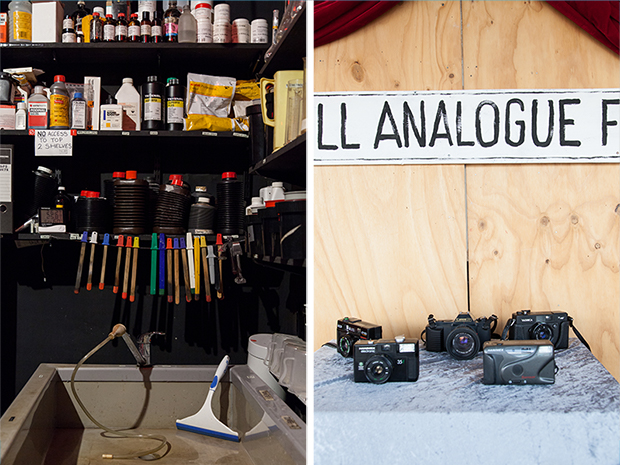 How did you come out on the other side of your degree with honours in photography? Studying photography was a happy accident. My original plan was to study a creative field with high job potential – at the time, I was thinking journalism, graphic design or animation. However, this changed when I decided to leave Melbourne and move to Geelong. I ended up enrolling in photography as a temporary plan, thinking I would switch electives in my second year, but was hooked instantly. I finally found the missing ingredient I was looking for.
What was it about this 'missing ingredient' that changed your career plans? The photography course at Deakin was really good. It was analogue-based – my first elective was how to use film and control light. It sold me and changed my outlook on what I wanted to do. I also ended up studying a couple of experimental photography subjects, which opened doors for me to become a photographic fine artist and pushed my boundaries.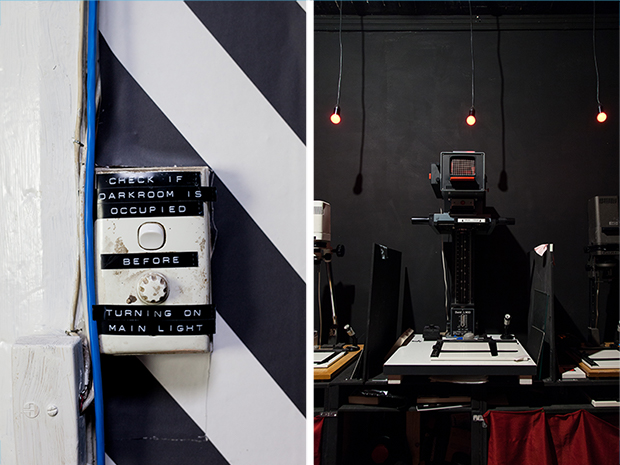 How did you take everything you learned and funnel it into starting your own business? I knew I wanted to start my own darkroom photography business by my second year of study, so I started collecting the gear I would need (you should have seen how much stuff was in my shed!). After graduating, I crowdfunded $5000 and matched the amount by doing odd jobs to get Noir Darkroom started. All the pieces were in play – I just had to find the venue. I moved back from Geelong to Melbourne in early 2017 and found the perfect home for Noir Darkoom in Coburg.
What do you do at Noir Darkroom? I teach darkroom photography workshops and curate our on-site gallery, which promotes the work of emerging photographers. The darkroom is also available for people to hire and process their own black-and-white film during the week.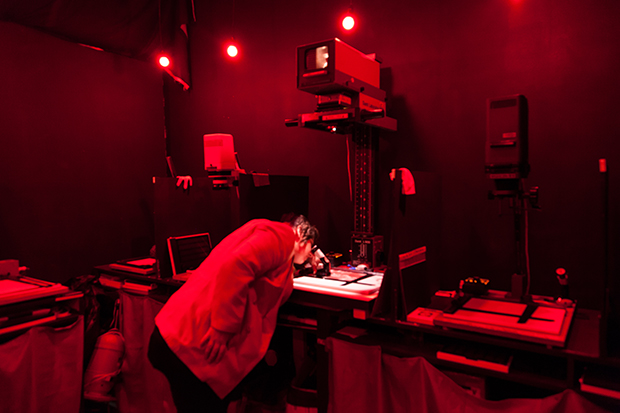 Why the big focus on community? It's really important to engage the community as a whole with arts – not just artists or arts-educated people. I want Noir Darkroom to be a space where photography is accessible to all and invite people who may not typically feel comfortable visiting a gallery. We have a gallery window right outside a tram stop and I love overhearing people saying to each other as they pass: "Have you seen the new window?" It makes me pretty happy.
You're also a photographic fine artist. How would you describe your work? As an experimental photographer, part of my practice is seeing what happens and being guided by the moment. Whether I'm shooting a landscape or self-portrait, my work has to come from a feeling. Currently, I've been shooting a lot of dystopic views of the world, because I'm sad to see how it's being treated.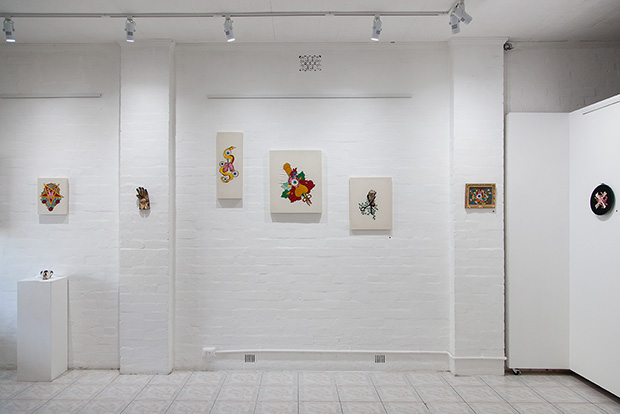 What advice would you give someone wanting a job like yours? If you want to do something, make it happen for yourself. Whether that's being a photographer, curator or running a business, pull whatever resources and networks you can to make it happen and design a job for yourself. As a fine artist, my number one bit of advice would be: don't be afraid to play!
And if you could shoot with any photographer, living or dead, who would it be? Joel-Peter Witkin or Hippolyte Bayard.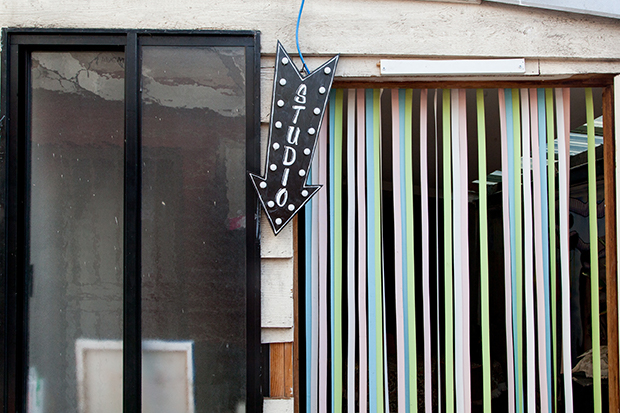 This inspiring creative chat was created in collaboration with Deakin University. If you're also looking to chase a creative career, take a look at their Bachelor of Creative Arts (photography) course, or their wider range of creative arts courses. You can visit Noir Darkroom at their fortnightly exhibitions in Coburg.