the pets of spaces volume four
Meet some of the furry friends who appear in the brand new volume of SPACES.
In our brand new volume of SPACES, we meet a wealth of creative types in Australia, New Zealand and Asia, too. We have a sticky-beak inside their pads, and, in the process, find out how they've tailored their space to suit their particular needs. We also get to know about the things that make their house a home – including their friends of the four-legged variety. Here are some of the critters from the latest SPACES who really captured our hearts.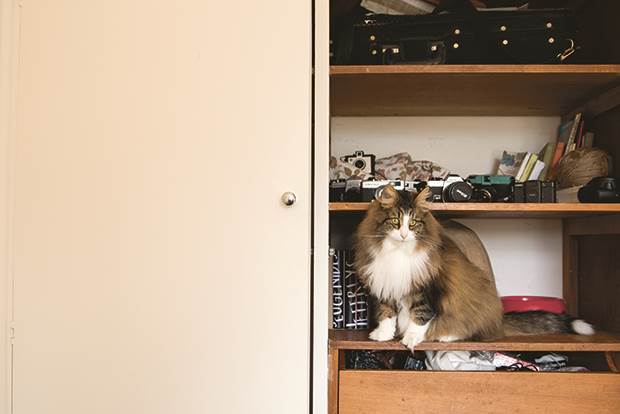 Orla's a Norwegian Forest cat who rolls all over the floor wanting pats whenever photographer and graphic designer Candice Carlin gets in the door of their 1940s Hobart pad. "She's the princess of the house," Candice says.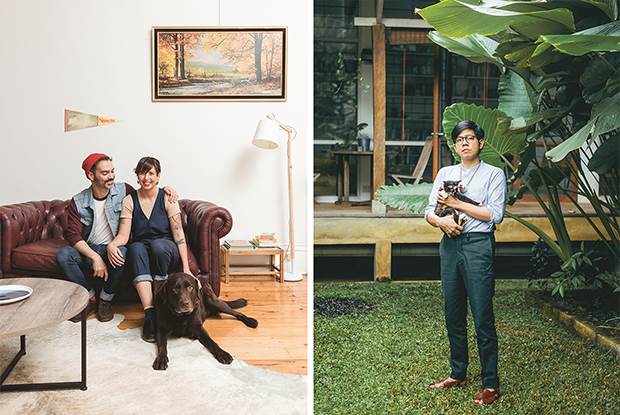 Pop past Danni Harris and Alec Hall's Adelaide home, and you might just get a lick from Labrador Muddy Waters aka Mudman (left). You can win him over with a carrot, but don't expect him to respect your personal space; he's just not that kind of pooch. Glunyu (right) will widen her pupils when she begs for food. Designer Jordan Marzuki adopted her when she was abandoned near their house in Jakarta.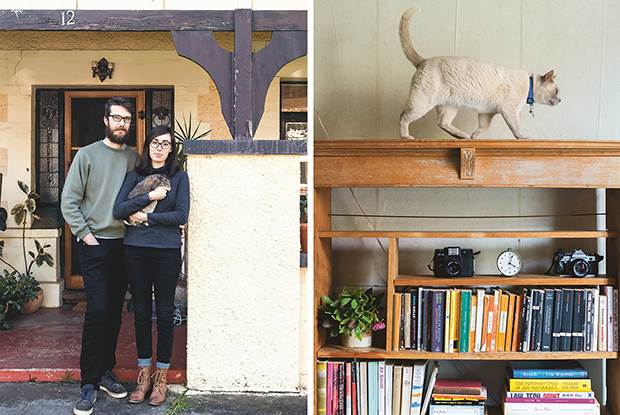 Tilve (left) is a Mini Lop rabbit, who resides with ceramicist Katia Carletti and artist Rohan Fraser. Like Muddy, she's a big fan of carrots. Says Katia: "Every time she sees the fridge open, she runs up and begs for a little piece, which she then carries in her mouth to the living room to eat." Chookie McDonald (right) lives with illustrator Steph Hughes and photographer Mia Mala MacDonald in a quiet corner of Brunswick in Melbourne. When she's not slinking across the top of their bookcase, she's perching on their shoulders like a parrot. "We're very lucky to be her mums," they say.
Meanwhile, in Seoul, 13-year old Persian Chinchilla J enjoys sitting on designer Jae-Sun You's knees and eating strawberry-flavoured treats. "When I'm eating strawberry yogurt or strawberry Häagen-Dazs, she chases me," Jae-Sun explains. "I've tried to give her other flavours: green tea, mango, grapes and so on. But she wasn't interested in them. All she wants is strawberry."
To nab a copy of SPACES volume four, visit our online store or swing past one of our wonderful stockists.