the food pornographer
Photographer Yaroslav Danylchenko makes food look better than sex.

We were pretty impressed by Yaroslav Danylchenko's out-there food photography when we came across it on Stocksy's image library. Whether it's lifelike burgers made with paper or a plate of food covered in so much mould it's actually beautiful, there's something about Yaroslav's work that makes you look twice – and then the hunger pangs strike. We asked him a little more about his creative process and inspiration.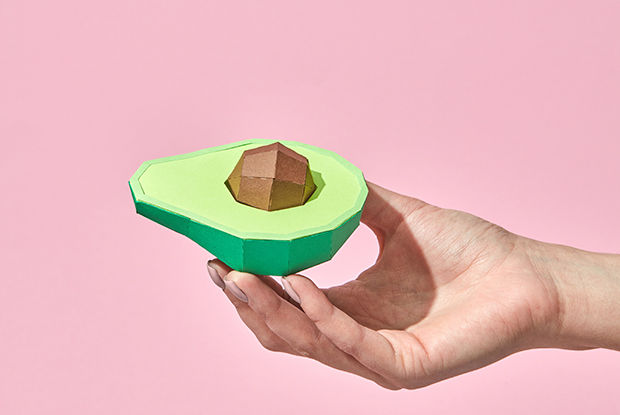 How would you describe your photographic style? Most of the time, I let myself forget about style. I just shoot how I feel in the moment. With that said, I have recently been leaning towards what you might call conceptual minimalism, where all the attention is focussed on a particular way of seeing small, individual things. It's amazing what emerges when you get rid of all the distracting details.
How did you first fall in love with photography? I'm actually an accidental photographer. I was working as a designer in a small agency, and one day they asked me to shoot a building for a mock-up. I'd been doing a bit of amateur photography, but I had this moment when I realised it could be more than a hobby. So, I took a course and then started practising constantly.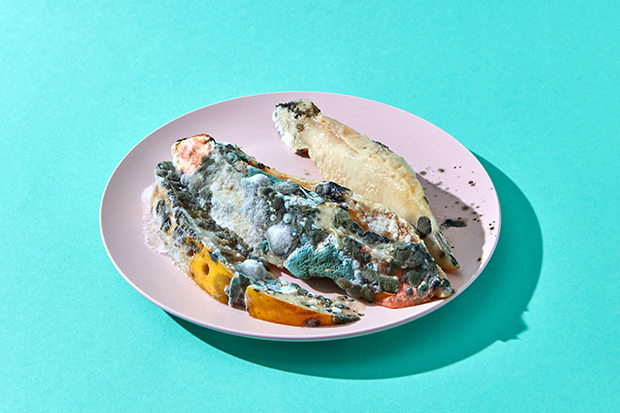 You're a professional food photographer – what is it about food that makes it such a pleasure to photograph? I love shooting food. There's so much emotion and memory bound up in the things we eat; even seeing photographs of food activates all these gustatory senses in the viewer. Not that I ever intended to become a food photographer. I just did a couple of food shoots for these major Ukrainian brands, and that led to more and more of the same. A few years of hard work later and I have my own production studio and a full team – all for food!
How long have you been using Stocksy? I joined Stocksy around a year ago. Before that, I was constantly surfing their collection and trends in search of inspiration. Now I take great pleasure in getting to be part of the community.
How does your Stocksy collection fit alongside your other professional work? Advertising projects usually don't allow much space for new approaches and techniques. When I have a brief, I have to follow it and shoot accurately to the task. Shooting for Stocksy is like a breath of fresh air. It lets me create something new, from my own perception and based on my experience and knowledge.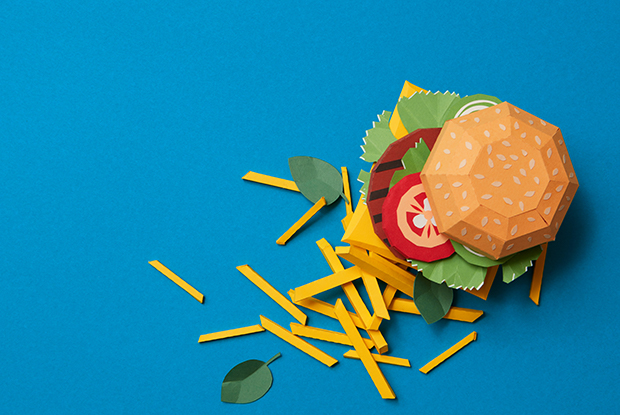 Tell us a bit about your Paper Food series. What was your inspiration? What did you want to evoke? I have a board on Pinterest where I save ideas for future shoots. Let's just say that the Paper Food series was on that list for a long time. Finally, a friend put me in contact with a craft designer she knew. No one had ever done something like this in Ukraine, so it was a real challenge for us. We realised the most important thing was to work with the food as if it were real, as if we were doing a proper advertising shoot. This isn't untasty and unnatural food – it's exactly the opposite.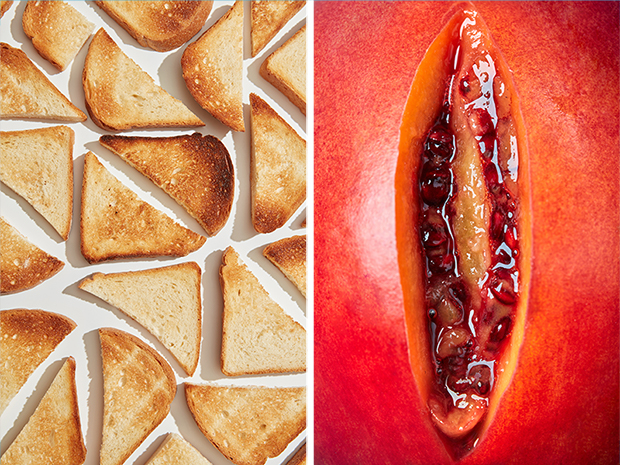 And what can you tell me about the tamarillo? Ha! The tamarillo is part of our series The Nature of Sexuality. It's all about flowers and fruits. As with all food photography, sometimes it's hard not to end up with food porn. But I believe you should always work close to the edge.
This delicious article was created in collaboration with Stocksy. Have a gander at their highly curated image library, where you'll find even more of Yaroslav Danylchenko's work.