the analogue sentimentalist
Sydneysider Kayla Johnson takes old-school photos with their hearts on their sleeve.

There's a certain magic about Kayla Johnson's photos. We were instantly drawn to the slices of everyday beauty in her pics when we spotted them on Stocksy – somehow they feel unique, but real and relatable all at once. We chatted to Kayla about being a shutterbug and what photography means to her.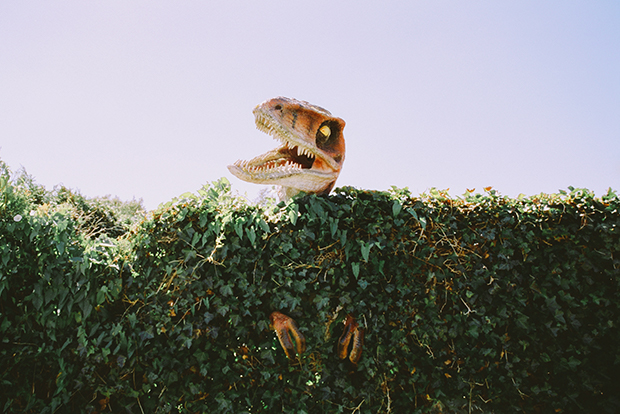 How would you describe your photographic style? I'm a sentimental person and I just try and capture things to remember them. To be completely cheesy, I feel like life is beautiful and the people in my life are beautiful and I try to show that – the unexpected moments and the fun memories and the cheeky smile your friend gives you when they know you're taking their photo. Memory seems so fragile to me, so I feel like it's important to capture life while it's happening.
What sort of camera do you use? I actually use the same camera I used back in high school; this old film one that used to belong to the Queensland Police. They came to visit our school after a break-in one day and saw the darkroom and were like, "Oh, we actually have all these old cameras we're not using. Do you want them?" It still has the Queensland Police barcode on it and everything.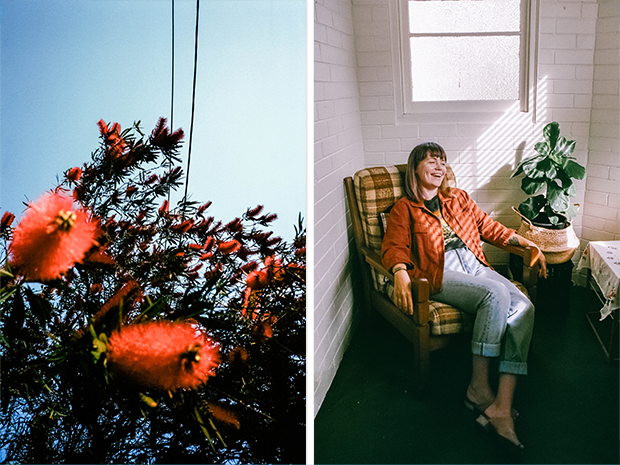 What is it about analogue film that appeals to you so much? I'm a perfectionist, and with digital photographs you can always see where you've gone wrong, what's happened and how to fix it. So, you're never happy with the outcome. But with manual cameras, there's only so much you can do and you won't really know how they've turned out until weeks or months later. It welcomes this element of accident and surprise and I think that's nice in a world where you can take a million photos on your phone in pursuit of that one perfect image.
Are you working as a photographer these days? No, I'm actually doing social work with a community organisation that helps people as they're leaving prison. I've made it a point not to pursue photography as my main source of income, because I feel like there are so many other things I could be doing that I'd find more fulfilling. The photographers I know make most of their money from shooting strangers' weddings and I think that would just suck the fun out of it for me. Photography's always been a kind of escapism for me, and I'd hate to lose that.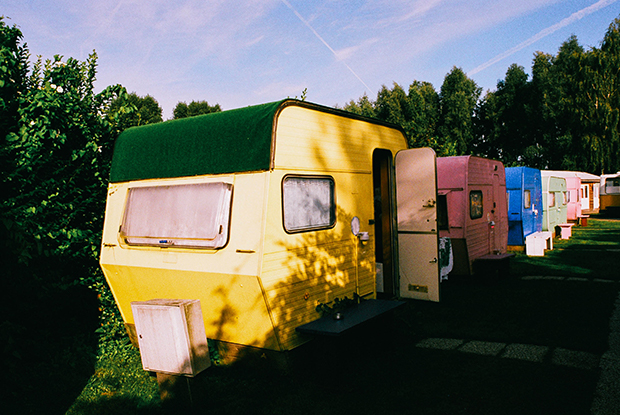 Tell us about your work on Stocksy. I've been using Stocksy for two years now, and I love it. Obviously it's great because it means I can monetise my photos, but I find the community side of things even more rewarding. It feels a lot more authentic than regular stock photography, too. They don't tell you who their clients are or what they're looking for, so you never feel that urge to mould your style to meet some imagined brief.
Do you have a favourite series of photographs that you've taken? I keep coming back to a series I took while I was on holidays with my girlfriends in Japan. We went to a small, random island and spent the day exploring this abandoned building. It was an amazing day and my friends are all so great and beautiful. I just think it's a privilege to be able to capture moments like that. And it's an even greater privilege that sometimes people want to buy photos like that. Win-win for me.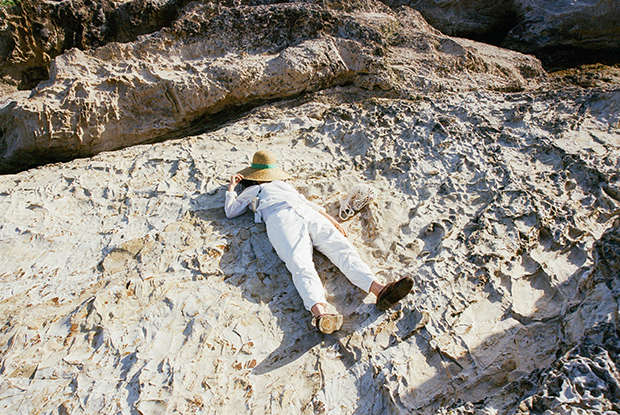 This article was created in collaboration with Stocksy. Take a peek at their highly curated image library, where you can find more of Kayla Johnson's work.