the 2018 good stuff awards are open
Calling all creative and community-minded types! The frankie Good Stuff awards are now open – and our super-awesome line-up of judges can't wait to check out what you've been up to.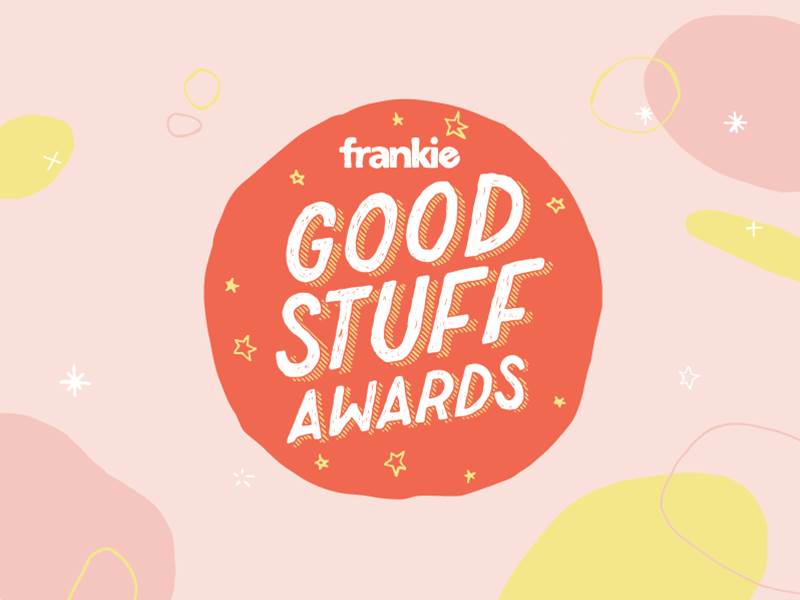 If there's one thing we know from putting together frankie magazine, it's that there are heaps of folks out there doing and making wonderful things. That's why we started the Good Stuff awards – to give talented types in Australia and New Zealand a hearty pat on the back.
There are exciting prizes and opportunities up for grabs in all 10 categories: art and illustration, community, craft, design, fashion, music, photography, small business, video, and writing and podcasts. We've also assembled a pretty jaw-dropping line-up of judges to pick the winners, including Jeremy Wortsman, Grace McQuilten, Pip Lincolne, Beci Orpin, Jenny Kee, Myf Warhust, Luisa Brimble, Tess McCabe, Marc Fennell and Benjamin Law!
Epic high-fives to our lovely category sponsors, too: Allpress Espresso, Madman Entertainment, MOO, Penguin Random House, Raffles College of Design and Commerce, Reid Cycles, Shillington, Spotlight, Squarespace and Stocksy United.
We got all tingly checking out the entries last time around, and can't wait to see what you clever clogs have been up to this year! So don't be shy – have a squiz at the categories page to find out what you need to provide, and send your entry our way before Monday January 15th. There'll also be a special reader-voted people's choice award – wahoo!