subscribe to win a rad beach pack
Sign up for a year's worth of frankie and you could score a swanky rattan lounger and beach umbrella pack worth $569.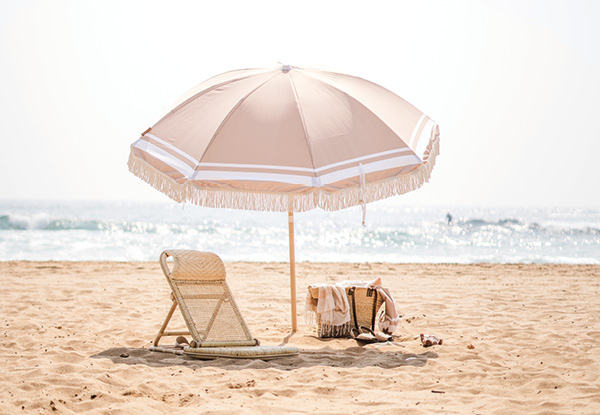 If you've ever wanted to lie on the beach feeling like the heir to a billion-dollar empire, hoo boy, do we have a prize for you. Subscribe (or resubscribe) to frankie and you'll automatically go into the draw to win a swanky rattan lounger and beach umbrella from Land and Sand Essentials, worth a cool $569. (Fun fact: the umbrella is made from recycled plastic bottles!) Just imagine how nice that would be, napping in style as the soft sea breeze rolls past you.
Whether luxury beach accessories are your thing or not, a frankie subscription comes with plenty of perks (and yes, we know we're a little biased on this subject): For one, you'll get a fresh copy of each issue delivered straight to your doorstep, often before it even hits newsstands. And delivery is free, with our chock-a-block bumper issues included in your subscription price. All in all, you're guaranteed to save you some major dosh. If that sounds pretty sweet to you, simply swing by the online store to sign up.