subscribe for a free digital puzzle book
Reading material? Sorted. A bunch of fun things to ponder, solve and doodle? We've got that too!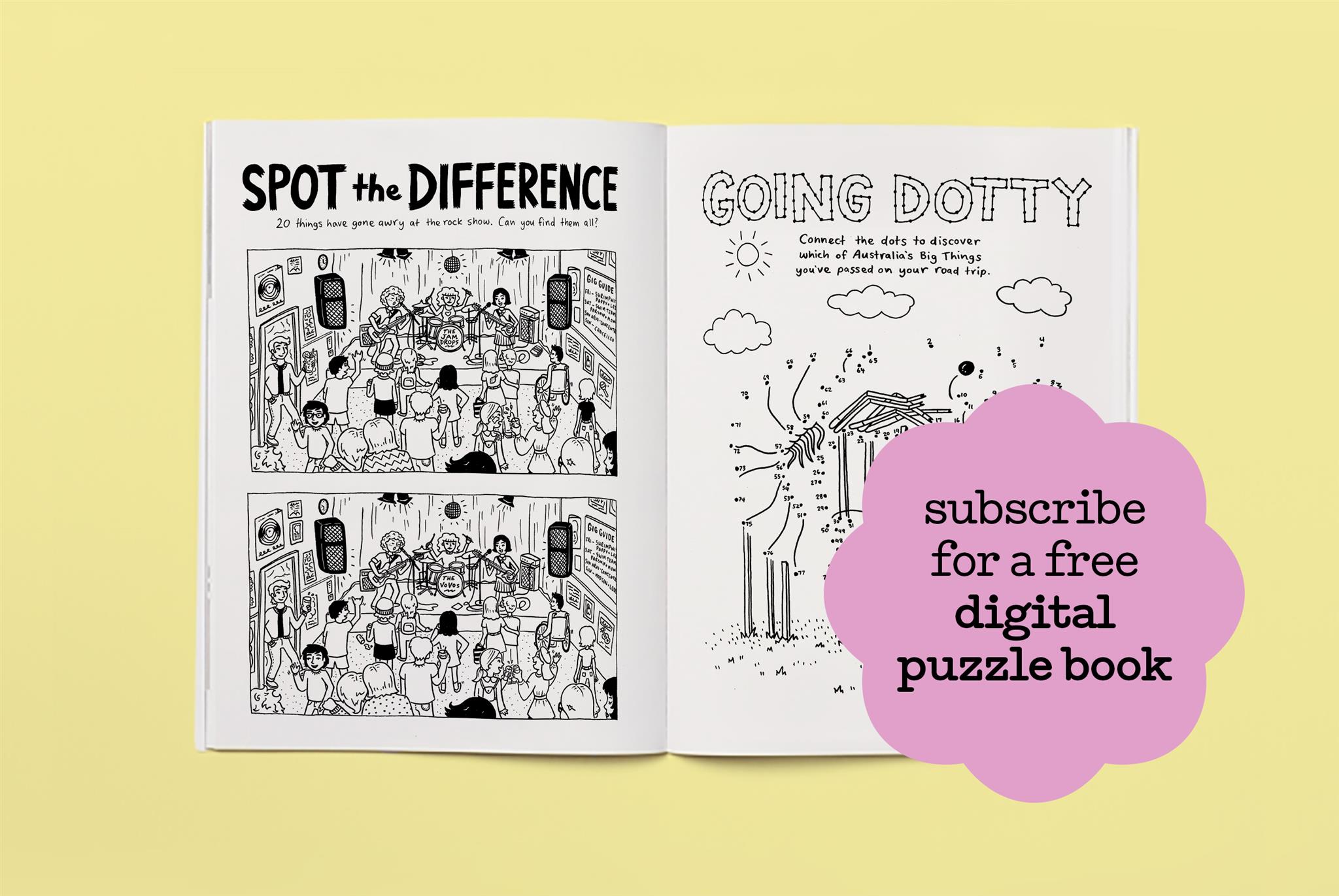 If you're looking for regular reading material that's a bit sweary, funny and filled with curious tales, we'd be remiss not to point you towards a frankie subscription.
You see, signing up not only means that magazines will magically appear at your doorstep for a year – for a limited time, you'll also receive a free digital puzzle book, chock-full of fun things to ponder, solve and doodle.
We put our special puzzle book together with help from our mates at Bank Australia to keep your brain entertained during these uncertain times. And with a hot cuppa in hand, we reckon it'll do just that.
But wait, there's more! Just because we love our subscribers so much, everyone who signs up by May 31st will automatically go into the draw to win one of two Fujifilm Instax camera and film packs (worth $298 each). Woot! Woot! All that, and free delivery for $59.50. A pretty fine deal, if we do say so ourselves. Scoot on over to our online store to treat yourself or a lovely friend.