stuff mondays – some sweet books from hardie grant
Enter our comp and you might just win a pack of joy-inducing reading material.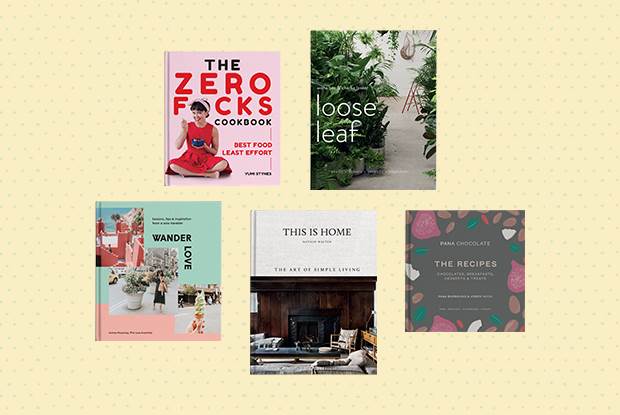 If it's been a while since you've treated yourself to a lovely book with strokable pages, filled with stuff to make you smile, you might like to enter our little competition. We've got a bunch of joy-inducing reading material to give away, thanks to our mates at Hardie Grant. Pop through your details to win a copy of The Zero Fucks Cookbook (Yumi Stynes' super-easy and super-healthy compendium of recipes), Loose Leaf (a guide to getting creative with nature), Pana Chocolate: the Recipes (containing 60 yummy vegan chocolate recipes), This Is Home: the Art of Simple Living (a guide to making a charming living space), and Wander Love (tips on solo travelling from Aubrey Daquinag). Yep, one lucky bookworm gets all five books! Good luck, everyone.