spaces volume five – tips for decorating on a budget
Artist Anna Hoyle has some handy hints for decking out your house.
Anna Hoyle and Franky Howell live in inner-city Melbourne with their son, Gus, and dog Beetle. As you might have suspected from glimpsing their home, both Anna and Franky are creative types, working as an artist and art technician respectively. In SPACES: Volume Five, Anna shares some of her top tips for decorating on a budget.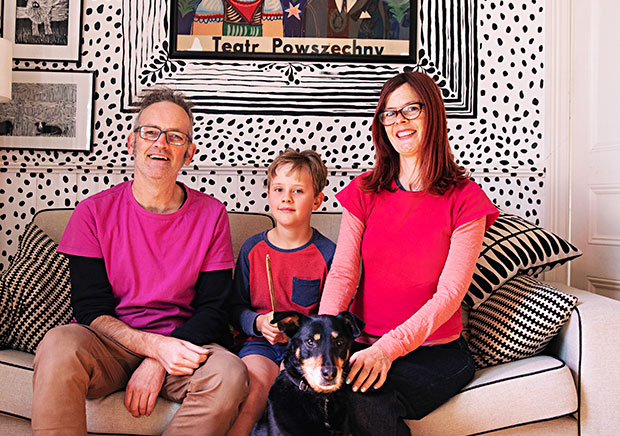 "If something's ugly, cover it in spots." Anna did this with a built-in wardrobe in the bedroom, and a wall in the living room – which wasn't ugly, but spots can improve anything, she says.

"I don't have handles on
 my drawers, so use coat hangers instead – they have to be
 nice ones, though, not the plastic type."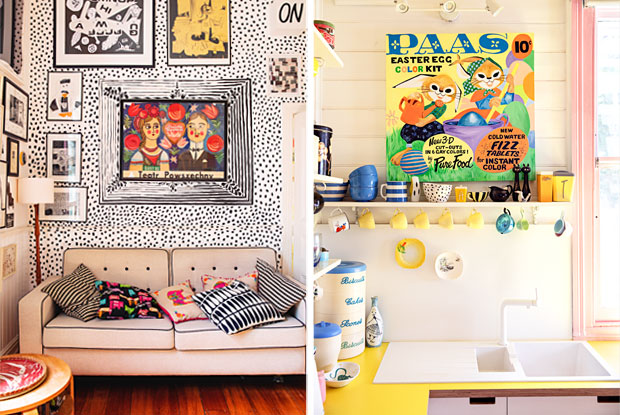 "If you haven't got room for something, hang it on the wall." If you're Anna, that means anything, like soft toys, baby coathangers, kids' slippers.

"I like the simplicity of the old frames I buy at op shops – I've got quite a collection of them." Anna sometimes puts unexpected things into them, like old record covers (with the vinyl inside) or sewing patterns.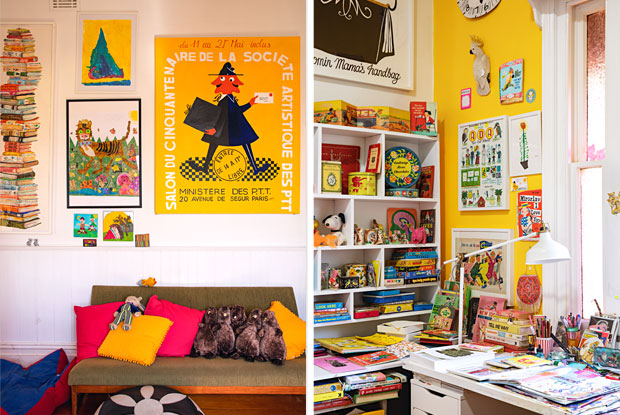 "I often leave the labels on things I buy from op shops – they can look really good."

"Stick fabric to the front of IKEA shelves – I like the scale and format of them, but couldn't live with them the way they are."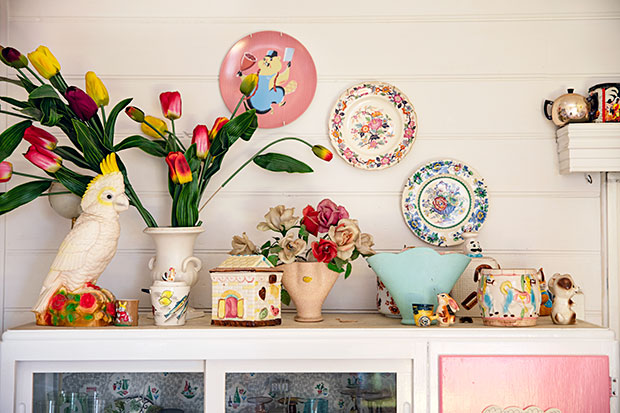 "You've got to be out and about and keep your eyes open –
 I walk and ride everywhere and have a dog, so I pick up stuff all the time."

"Here's another handy hint – if I had a balcony, I'd get a big pot and plant a cabbage. They're gorgeous, and you can eat the leaves."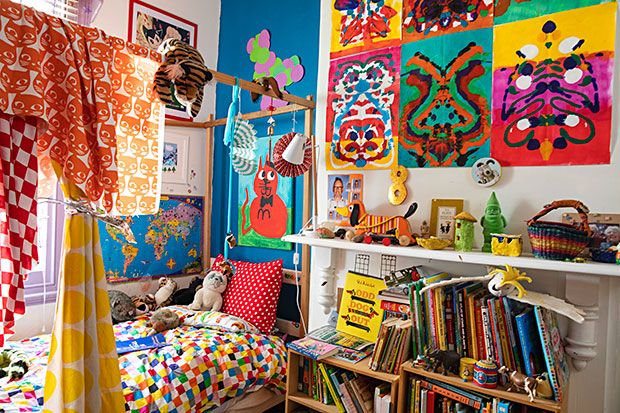 This is an edited extract from SPACES Volume Five. For more interiors goodness, pick up a copy online or from one of our lovely stockists.