simple ways to spruce up your creative space
A few fail-safe tips for creating a workspace that's both functional and stimulating for your noggin.
There's a specific art to creating a workspace that's both functional and brain-stimulating. Fail to strike the balance and you could find yourself in a deep Pinterest hole with nothing but desk envy to show for your day. If this sounds like an all-too-familiar scenario, fear not: we've compiled some fail-safe tips from some of our favourite spaces inside Look What We Made (our 256-page coffee table book, jam-packed with amazing maker stories).
WORK WITH YOUR WALL SPACE What you may lack in windows, you can make up for in cute postcards, magazine pages and fun doodles. Grab some washi tape and prepare to embrace some colourful chaos.


KEEP TACTILE BITS HANDY Your creative muscles (and your eyes!) will thank you for taking regular screen breaks. Dotting tactile objects like plants, playdough and fun fabrics around the room will help to keep your hands busy while your brain takes a breather.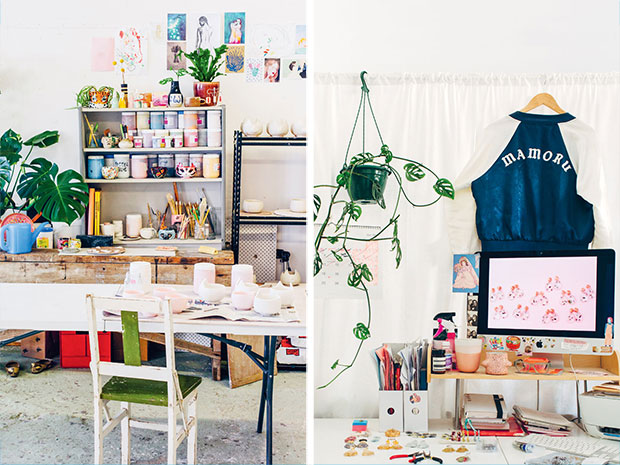 LIGHT IT UP Uncovering natural light in a small office nook can be a little like finding your favourite colour M&M's in a family-size bag (always worth digging for). If you're out of natural light, investing in a lamp that gives you the same effect will work wonders for your productivity levels, even when you're slogging away into the wee hours.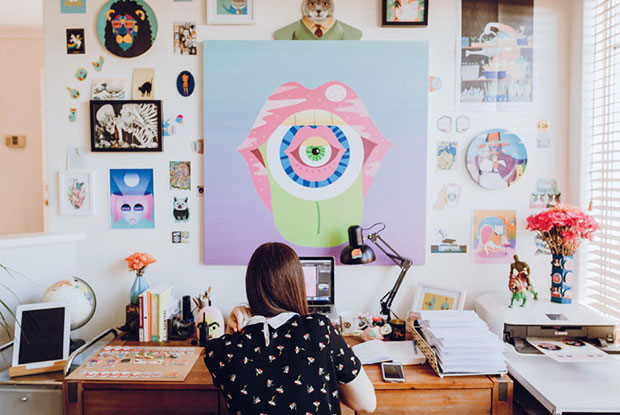 RECLAIM AWKWARD SPACES That weird space you've got no clue what to do with? Consider covering it in artwork, popping up a trestle table or adding a pot plant or two and voila, a unique space to inspire your best work.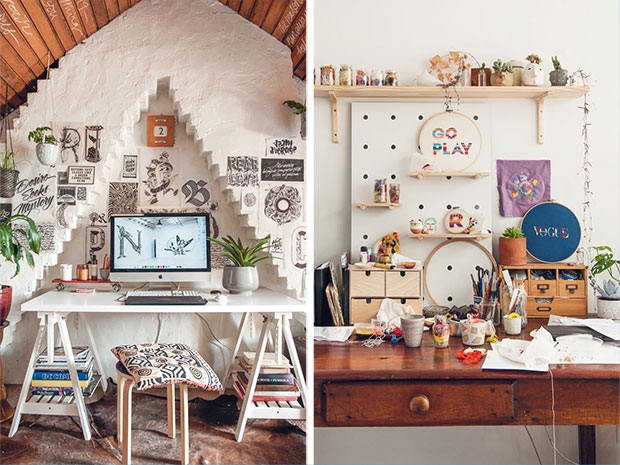 These images feature in Look What We Made – frankie's 256-page book full of eclectic maker stories from across Australia. Nab your copy at a newsagent or online here.