show your work: anu kumar on her favourite snaps
We have a little look at this rad shutterbug's portfolio.

We'll be chinwagging with Melbourne-based documentary photographer Anu Kumar at our upcoming 'design chats' event, which we're hosting with our pals at Smith Journal and MSI (nab your tickets here!). In the meantime, we asked Anu to spruik her portfolio by choosing three images that best reflect her creative vibes. Born in India and raised in Australia, Anu's work straddles both cultures, while exploring identity and family.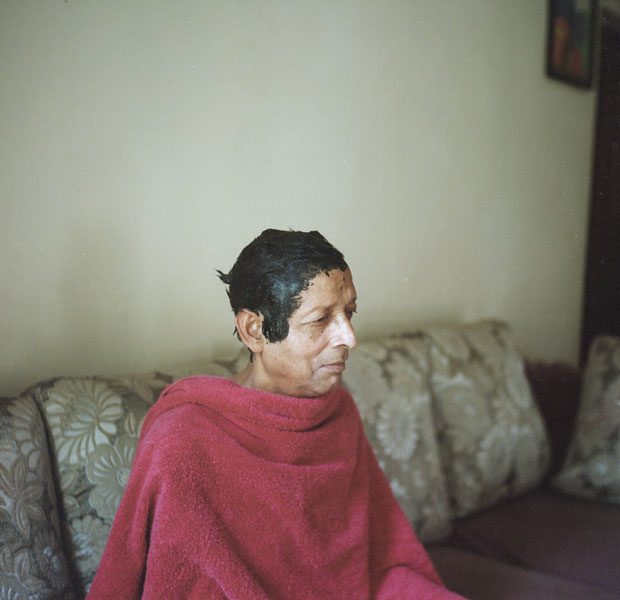 Hi Anu! What's the story behind this image? This is my uncle: my Mama Ji. He is my favourite person to take photos of. I could make a book with images exclusively of him. He's the only person I can point a camera at and he won't adjust, pretend or pose. He just gets on with it, and I love him for that. My Mama Ji had just put mehndi in his hair, which turns it a pretty vivid orange.
What does it say about your creative style? I love to play with colour and texture. Draped fabrics have a reoccurring presence in my work. I took this image giving very little instruction to my uncle. I saw him in the living room and loved the way the towel was draped over his shoulders and how it soaked up the light, so I told him to sit and stay still while I ran and retrieved my camera. I tend not to seek out images, I find they're normally presented to me and I make minor compositional adjustments.
What do you love about this snap? I love the softness, but mostly I love that it's a little bit weird. I enjoy capturing the everyday quirks of my family; there's such an abundance of weirdness in our house.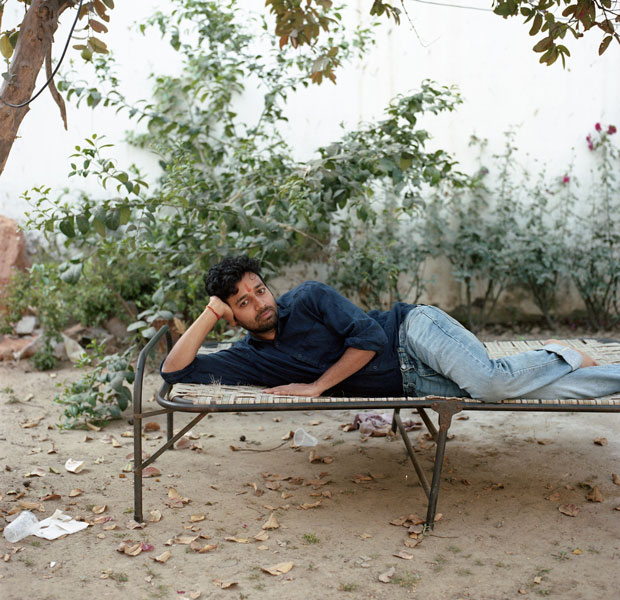 What was happening when you took this photo? This image was particularly difficult to take. It was taken the day of my grandfather's funeral, after the havan [a prayer ritual]. I took portraits of the whole immediate family in the backyard of our house in India. I was conflicted whether or not I should be taking pictures at all. There is always that internal conflict I have about being in the moment or capturing it. At the time I was worried it would be disrespectful, but in hindsight I feel its something my family and I will treasure for a long time.
Why are you proud of this photo? It wasn't easy to capture and I've found in situations in the past when I was conflicted about taking a picture I would normally decide not to. Now I look back at this photo and this series and feel proud that I was able to capture such an important and emotional time in my family's life.
What does it say about your creative style? I like to capture intimate moments with a sense of calm and stillness. The sense that I'm there, but the subject is comfortable with me being there.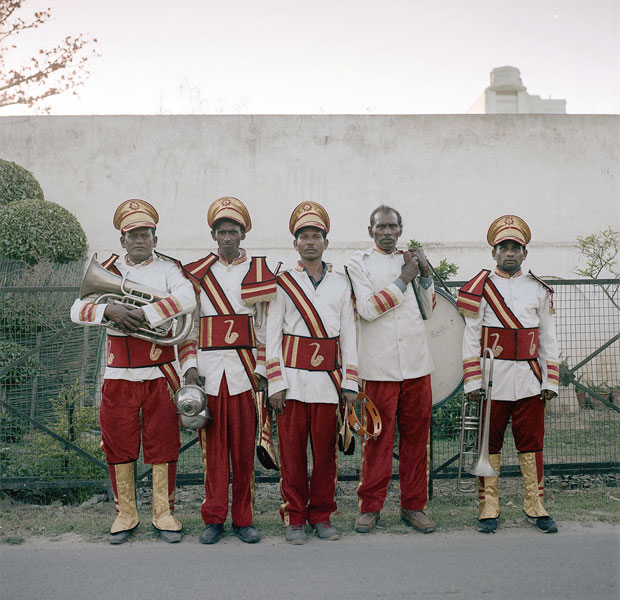 Who are these dapper gents, and how did you photograph them? I was with my aunt on our daily 4pm walk around the block, and I saw these men – bandwalas – crossing the street. I immediately looked at my aunt and said, "We're following them!" They walked unusually fast for men carrying such large instruments. Half an hour later, we were still trailing them. We eventually caught up and asked them to stand for a picture. I was on the other side of a narrow road and kept taking steps back to capture them all in the same shot, and nearly fell down a ditch in the process. I took three shots with my Hasselblad [camera] and this was my favourite.
Why are you proud of this shot? I remember so clearly the pursuit of this photo. It was such an adventure, hustling my aunt along in her saree. I love every man's expression, and the fact they all look so different. Each one has such character.
We chatted to Anu in collaboration with MSI, who have launched the MSI Prestige 15 laptop. It's super-lightweight and can be optimized for all sorts of creative work via the MSI Creator Centre. Check it out here and take a closer look at Anu's work on her Instagram.