say hello to our cover artist, amélie fontaine
The French lady explains how she got to be this awesome.
We are frigging delighted to feature Amélie Fontaine's illustration on the cover of our new issue, aka frankie 85. But what's it all about? And how did she get to be this awesome? Scroll down to find all this out – and more.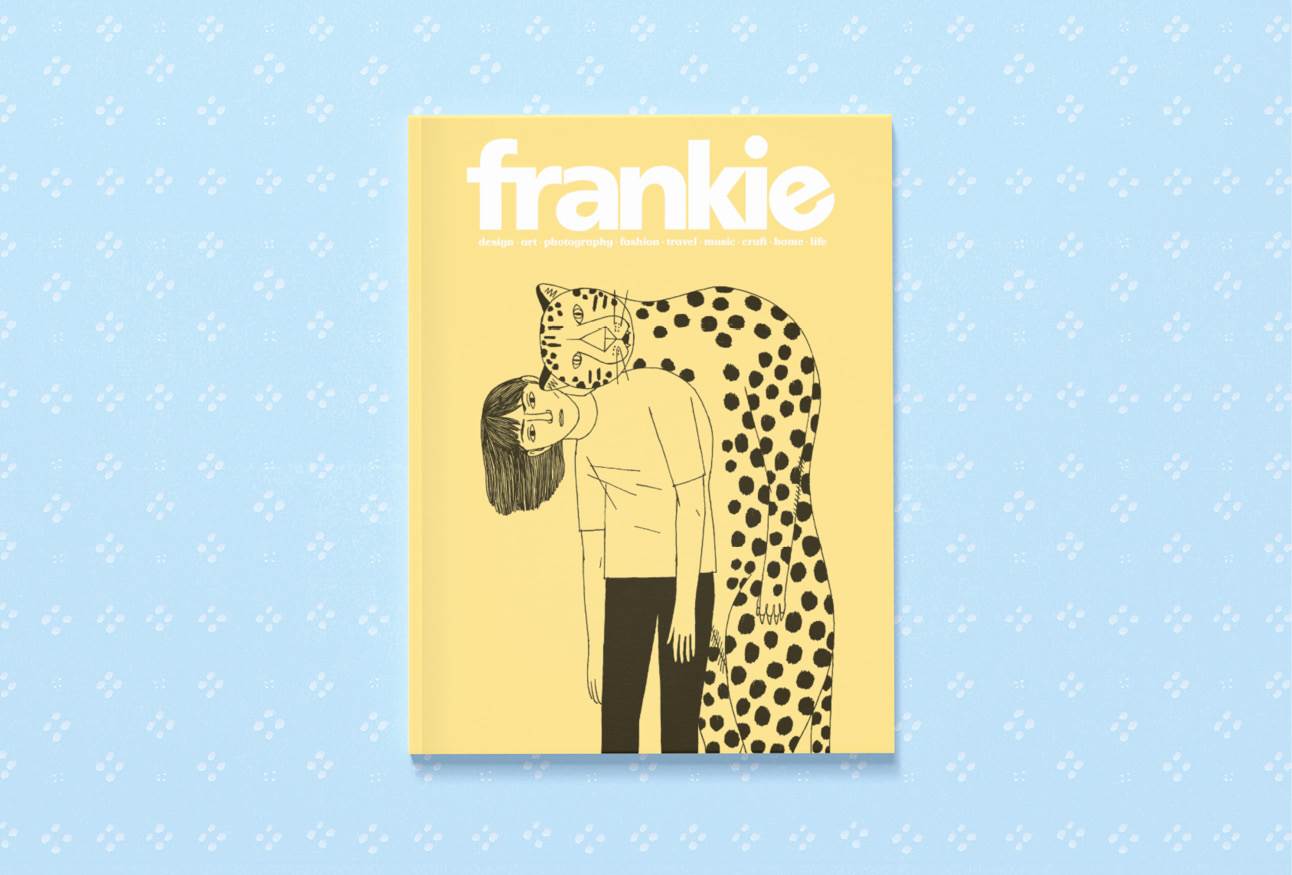 Who are you and what do you do? I'm a French illustrator, living and working in Paris. I make children's books, draw for newspapers, and when I have time left, I focus on my personal work. I also practise etching and ceramics.
What's your artistic medium of choice? My favourite medium is drawing because of its immediacy. I like the simple feeling of the pen on the paper, and the possibility to draw anywhere. Sketching outside is really important to me, as when I'm working, I'm like a naturalist – I observe and identify things. This documentation is the first step that allows me to drift towards imagination.
Tell us the story behind this artwork. I started a series of drawings with animals and people, but with strange relationships. For instance, a woman with a tiger, but we don't know if they're dancing or if he's attacking and devouring her – as if animals were revolting against their condition of domestic pets. But this one with the cheetah is more kind and gentle, like a guardian.
Have you always been an arty type? As far as I remember, I've always drawn, especially with my brother. We used to draw big battles of knights, with blood splashing and cut legs everywhere, before trying something calmer: we started a newspaper. We had to reproduce each one with felt pens in order to get several copies; it was exhausting.
What would we find you doing when you're not making art? I love going to exhibitions and concerts when I'm in Paris; walking in the countryside when I'm somewhere else; reading books and trying to pass my driving theory test.

To nab a copy of issue 85 or find your closest stockist, head this-a-way.