postcards - silvia conde's berlin
Amongst the hustle and bustle of the German capital Silvia Conde's found quiet pockets to stop, reflect and snap away, and for this month's Postcards she's taken us on a virtual tour of her neighbourhood.
She might have grown up in the Spanish city of Barcelona, but these days you'll find photographer Silvia Conde roaming the streets of her new hometown, Berlin. Amongst the hustle and bustle of the culture-filled German capital she's found quiet pockets to stop, reflect and snap away, and for this month's Postcards she's taken us on a virtual tour of her neighbourhood.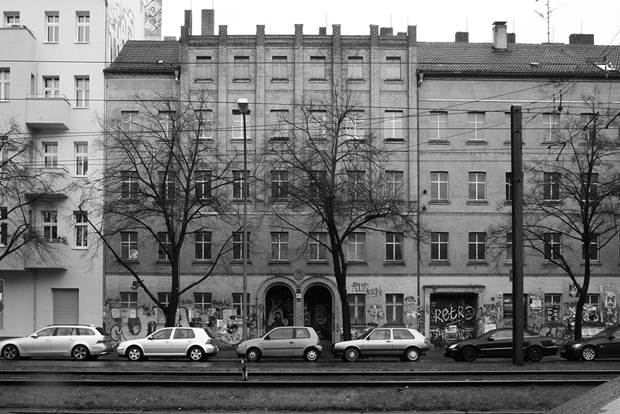 Firstly, please tell us a little bit about the neighbourhood that you live in. Well, I officially live in Treptow - Köpenick, a green area located in the south-east of Berlin. It's known because of Treptower Park and the Soviet War Memorial. However, my street is directly connected to the neighbourhood of Neukölln and because of that I spend most of the time there. That area is a great example of gentrification. It's a Turkish district full of contrasts, where increasingly more cafés and restaurants are opening and more young people are moving to, since the rents are cheaper than in other parts.

What kind of house/apartment do you live in? Is it typical of the architecture in that area? I live in what is called "Altbau", an old building that was renovated a couple of years ago. It has three metre high decorated roofs and wood ground. Still, what I like the most are the windows and the light that comes through them.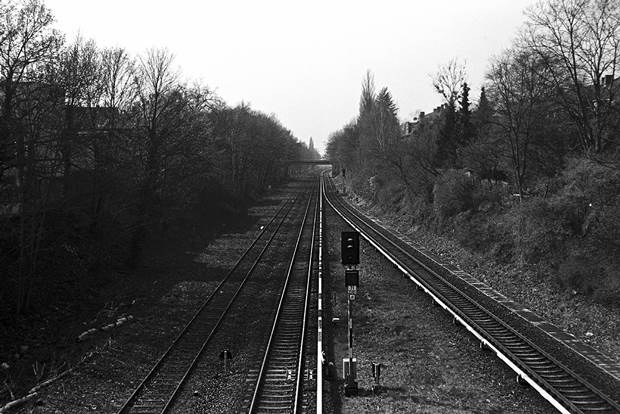 What kind of stereotype has Berlin earned, and how is it different to what people expect? Berlin is known as a "poor but sexy" city, and somehow that's still true. But it depends on where you're living or doing your everyday life. You can easily see a huge contrast between Mitte and the rest of the city: sometimes it feels like a completely different place. Although it's the capital of Germany, it's kind of dirty, especially if you compare it with other European capitals, such as Paris or Madrid. Something that really caught my eye when I moved here was the old look of almost everything around. But that's part of Berlin's charm.

How is your city changing? Berlin is constantly changing. Maybe the main concern is that the cost of living is getting more and more expensive, specially when it comes to rent.




What album do you think would be the best soundtrack for walking around? It would depend on the weather.

If you had a day to take an Australian around your town on a Sunday afternoon, what would you do? I would walk around the flea markets in Friedrichshain, eat something in a cosy café, then go to Treptower Park and lay down on the grass while the sun goes down.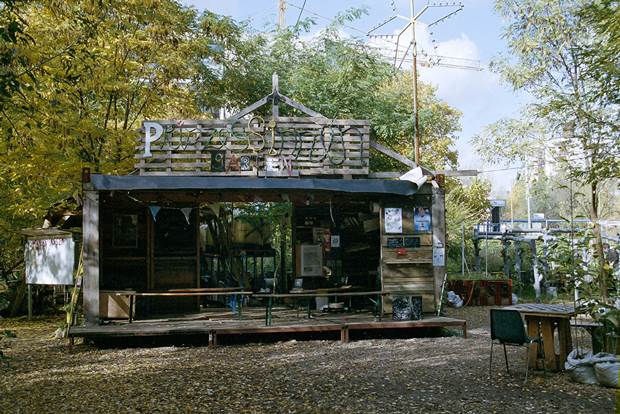 What is the local creative community like? Are there predominant local crafts? Berlin is known as a creative city and there are many signs of it. There are many different types of co-working spaces full of start-ups. Crafty websites such as Etsy have an office here, where they organise workshops. And of course, regarding arts, ther are plenty of museums and small galleries.

How does your city change with the seasons? How has this influenced your work? That's an essential question for someone who lives here. Berlin does totally change with the seasons. I remember when I first moved here, it was middle October and someone asked "Why do you come to Berlin now?". The winter was coming soon and we would not see the best of what the city has to offer until some months later. The winter is hard, because the weather can be very depressing, especially if you're coming from a Mediterranean city. But then, when the first days of spring arrive, it feels amazing. Suddenly you realise that the trees on your street are blooming and you notice the first bees around. Spring is my favorite season in Berlin, certainly.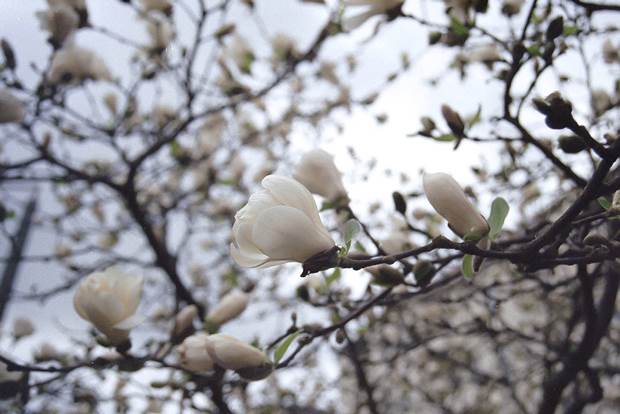 Tell us about the spaces and places you have photographed for us. These are some of my favourite places: the Botanical Garden, a little café called Roamers and a small garden centre close to home. I've also snapped the Prinzessinengarten, a park next to the river in Kreuzberg, and some famous streets in the area of Mitte.

Where is the best place to have a picnic? I remember the time a friend of ours was celebrating his birthday in Treptower Park. There's a very little island on the river and that's where we met. We sat on some woods right next to the water and the sun was coming down. We ate the cake we had baked there, it was a perfect evening.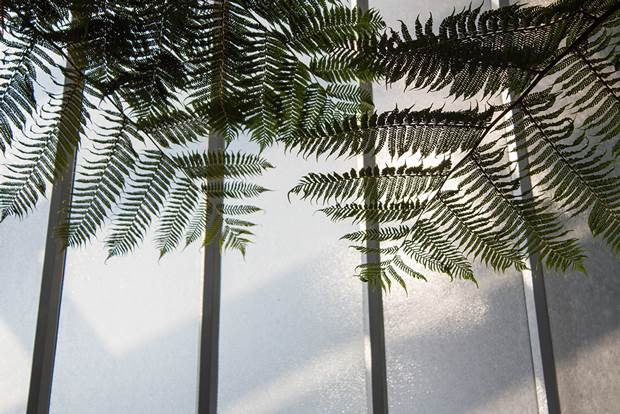 Where is the best place to see a gig? It depends on which kind of music you enjoy. I have a very nice memory of a jazz concert at Das Edelweiss, in Görlitzer Park.

Where is the best place to get a drink? I like going to Luzia, a bar located in Oranienstrasse. Last time I was there the speakers were playing Radiohead.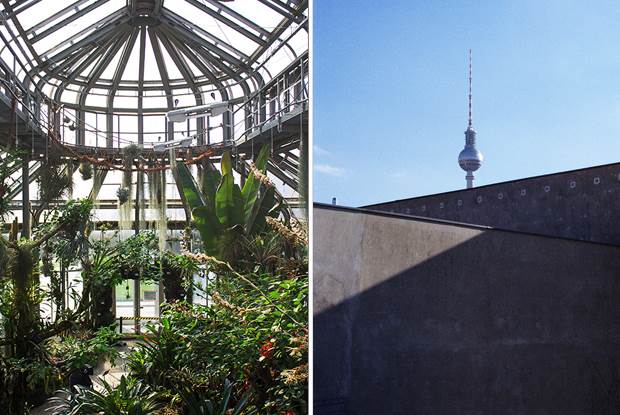 Where is the best place to buy a vintage dress?
 One of my favourites is Paul's Boutique.