postcards - lona aalder's amsterdam
For many, Amsterdam is known for the sordid things in life, but the reality is more of a charming, old-world city, full of blooming flowers and picturesque canals.
For many, Amsterdam is known for the sordid things in life, but the reality is more of a charming, old-world city, featuring pretty pockets of blooming flowers and a skeleton of picturesque canals. This is something that local snapper Lona Aalders can attest to, and for this month's Postcards she takes us on a visual journey through the place she calls home.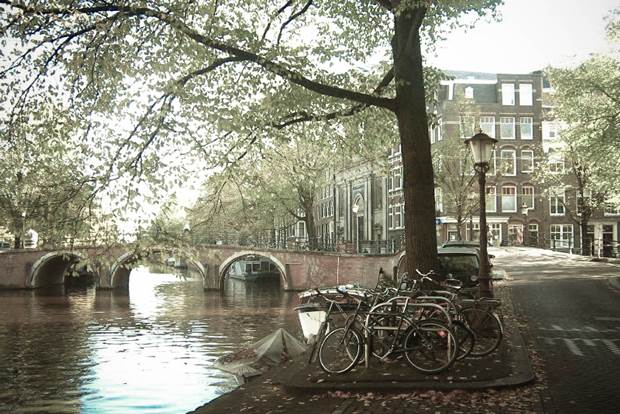 Firstly, please tell us a little bit about the neighbourhood that you live in. The Jordaan is one of the oldest parts of Amsterdam. It used to be a working class neighbourhood back in the day, and you can still see many houses with beautiful stone tablets displaying the profession of the original inhabitants. Nowadays it's one of the most popular and expensive parts of the city, with many small shops, cafes and galleries. It has a very welcoming feel, the community is creative and friendly.

What kind of house/apartment do you live in? Is it typical of the architecture in that area? It's typical in that it's expensive and falling apart, but it has heaps of character. It's a top floor apartment looking out over a canal. The heart of this area is filled with quaint streets with small houses that have been decorated in fun ways, and there are a lot of 'hofjes', inner courtyards. These were originally built for elderly single ladies!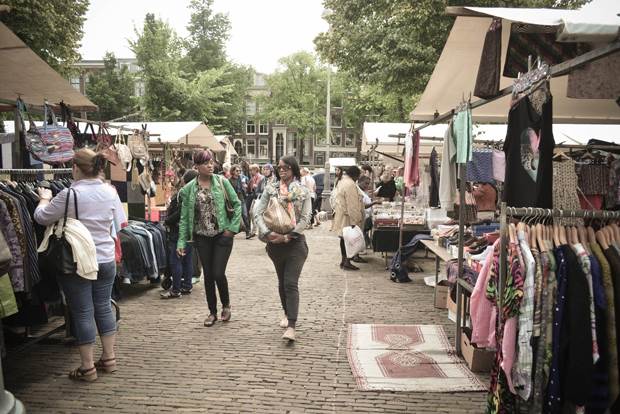 What kind of stereotype has Amsterdam earned, and how is it different to what people expect? I suppose there are the cliches: the clogs, windmills, red light district and the drugs. Tourists often ask me where to find a coffee shop and are surprised when I tell them I have no idea. People living here tend to stay away from the tourist part of town and to me Amsterdam has a very quaint feel, it feels more like a large village than a big cosmopolis. The one cliche that is true is that there are more bikes than people.

How is your city changing? With a new subway line being built to connect the southern part of town to the northern part, the two of which are currently divided by the Ij water, the city will expand a lot. I love the north of Amsterdam because it's quiet and green and I'm hoping to move there soon. I really hope it will be able to maintain the same atmosphere!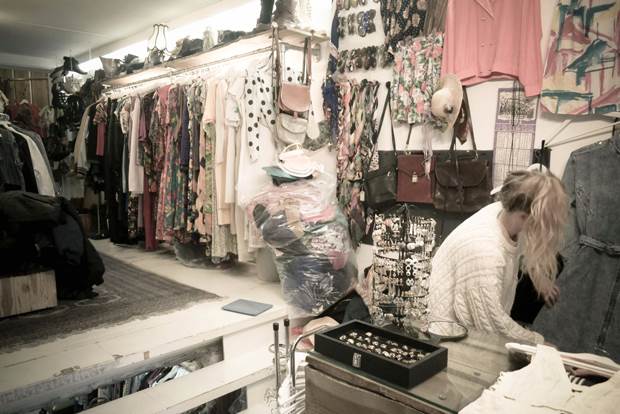 What album do you think would be the best soundtrack for walking around? Oh, that is so personal... for me: on a sunny day some '30s slow jazz, or Lana del Rey, on a rainy day something suitably dark, like Bon Iver or Lykke Li.

If you had a day to take an Australian around your town on a Sunday afternoon, what would you do? Tell them to come on Saturday instead! Haha, on Sunday my favourite shops and galleries would be closed. I suppose we would do a lazy lunch at Cafe Thijssen, go to the Museum District and especially the Rijksmuseum, which reopened this year. I've been six times already, it's amazing. Afterwards walk around the beautiful streets, lounge in the park, have tapas at Duende and then drinks in one of the gazillion tiny cafes.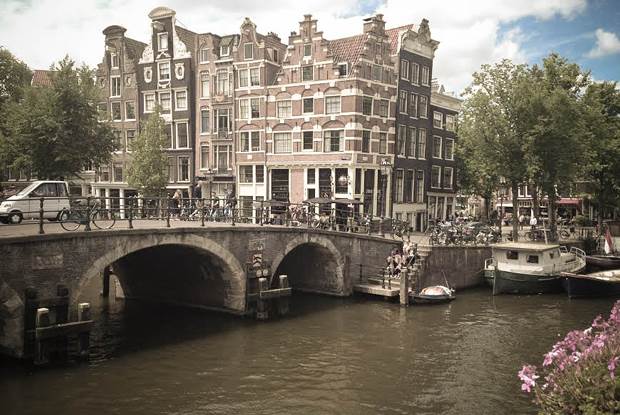 What is the local creative community like? Are there predominant local crafts? Amsterdam is filled to the brim with people working in creative fields. Graphic designers, musicians, photographers, writers, painters etc. The smaller galleries like the ones in the Jordaan tend to display some of the more modern works by unknown artists. There's a lot of crazy stuff to be seen, but some beautiful work as well.

How does your city change with the seasons? How has this influenced your work? The city is definitely beautiful in the summer months. It's a great city to be outside with all the parks and cafes. But I mostly like it in the winter months when the tourists go home and it's so much more quiet. When it snows (nowhere near often enough in my opinion) it's magical. I mainly work out of town, but it definitely influences my moods, which in turn influences my work.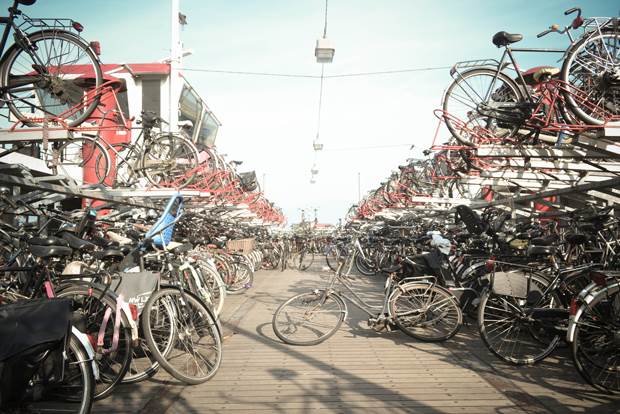 Tell us about the spaces and places you have photographed for us. I mostly focused on the atmosphere of the area I live in. I just love the picturesque feel of the small streets and architecture and all the greenery. It was a nice challenge for me as I never really do city photography, it made me look at the city differently. Also included are my favourite shops, such as Stach (great biological products, amazing cookies), and the Eye film museum.

Where is the best place to have a picnic? My personal favourite is Park Frankendael, but it's a bit of a trek. In this area I'd say either Westerpark or Prinseneiland. It's also a short boat trip across the IJ, where you can sit by the water.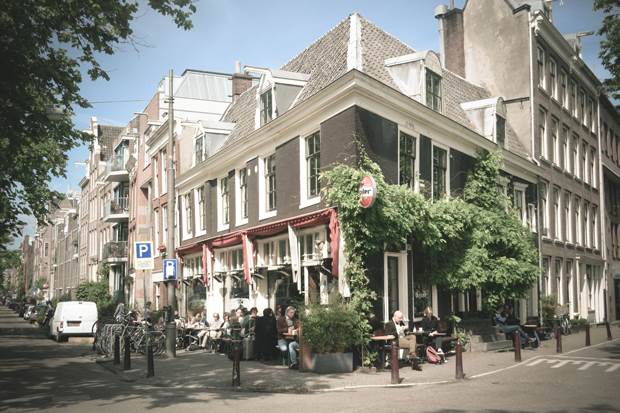 Where is the best place to see a gig? Definitely Paradiso and Melkweg for bigger names. Nieuwe Anita or Bitterzoet for interesting new stuff.

Where is the best place to get a drink? Jordaan is full of tiny cafes with beautiful old interiors. My favourite is the Nieuwe Lelie. The Nieuwe Anita is also a favourite, they often have literary evenings or bands playing.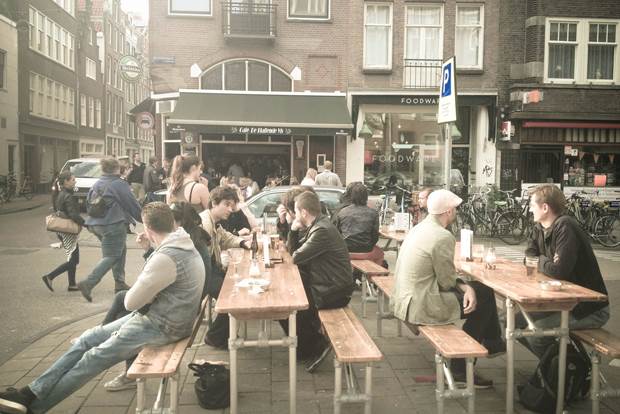 Where is the best place to buy a vintage dress? I absolutely love Rumors in the Haarlemmerstraat. It looks tiny on the outside, but once inside you'll discover a huge collection of vintage dresses and shoes. Further down the street is Marbles, also great. The Haarlemmerstraat is full of interesting, small shops. Great clothes, food and houseware. Episode, in the famous 9 Streets is also a good place to find vintage clothes, shoes and bags.