photographer interview: laura marii
We delved into the mind of Laura Marii, the Sydney-based lass responsible for these dreamy still life snaps.
Sydney-based photographer Laura Marii has recently been snapping buds in vases, and the results are pretty darn dreamy. Scroll down to view a stack of images from the series, Still (Just) Life, and read a little bit about Laura's world and process.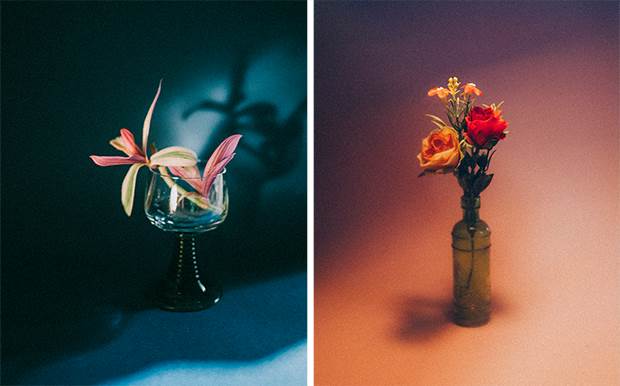 When did you first know you wanted to be a photographer? My art teacher knew I should be a photographer before I did. I'd just changed schools and was only there for my final year. He'd watched me bounce from medium to medium for my final major artwork. I had the creative mindset and concepts, but my execution with illustration and lino cuttings was poor, so the ideas didn't translate. He eventually grew tired of my flailing, and with less than two months left to create something, he suggested I try my hand at photography. I created a series of landscapes spread over a varnish stained roadmap; my concept was based on my transition from a rural town to city living. It was really shit, but I received passing marks.
 After school, I slowly taught myself how to shoot and edit through heaps of trial and error. I kept it as a hobby during that time – very on and off. After a while, I realised it was all I wanted to do, so I worked my arse off balancing photography and waitressing, and now I shoot full time.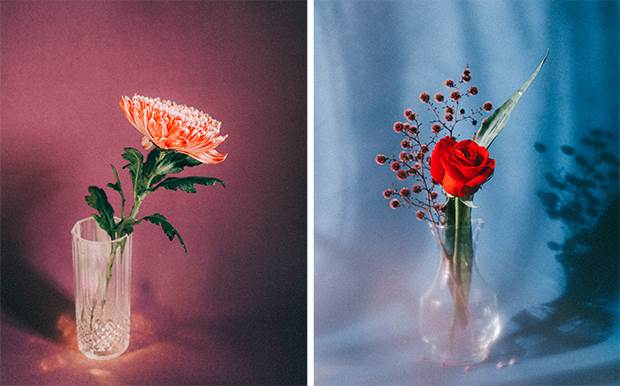 What kind of subjects interest you the most? Definitely plants. My apartment is a jungle, and the weirder they are, the better. I use mostly cuttings from my plants and plants in parks for my Still (Just) Life project, and I also support a local florist for some beautiful blooms to throw in the mix. I equally love shooting people, though, and again, the weirder, the better. It's fun to explore an individual's personality, and then try and portray that through photographing them.
What do you shoot on – digital or analogue? I shoot digital for work and analogue for fun. I'm really over the stigma of what people choose to shoot with. Photography should be approached with the same fluidity that other art mediums receive. If you have the natural talent to take a cracking image that makes people feel something, I couldn't give a single damn how you achieve it.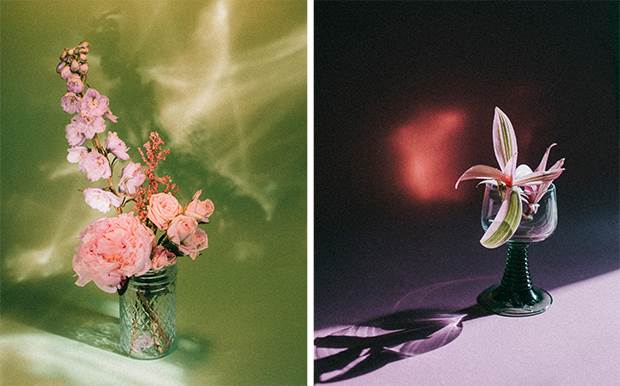 Is there a running theme to the work you create? With the Still (Just) Life series, there's definitely a running theme, but the aesthetics are open to change. Because it's an ongoing series, and my sources of inspiration change with each day, I like to leave room for this project to evolve organically. I never have one clear idea in mind when I start, and I'll only shoot when I am driven, so nothing is forced. Experimenting with shapes, texture and light in this series has been really great.
When taking photos, do you have a controlled set-up or are you more spontaneous?
 I'm almost too spontaneous. I can be pretty particular with planning at times and always have a clear vision, but my approach to actually shooting and my handling of the camera is very relaxed and loose. My favourite types of shots are happy accidents, the ones that are a little bit off and not perfect or technically "correct".
What other photographers do you love? 
There are many, but if I had to choose my current flavour of the month, it's Jeremy Snell. His work is painfully beautiful; I'm super obsessed. My good friend Sunny Lei also shoots really great travel and candid images. I have one of her double exposures stuck to my fridge.
What do you enjoy doing when not taking photos? Sleeping, reading, gardening, making playlists, lying in the sun, cooking and baking.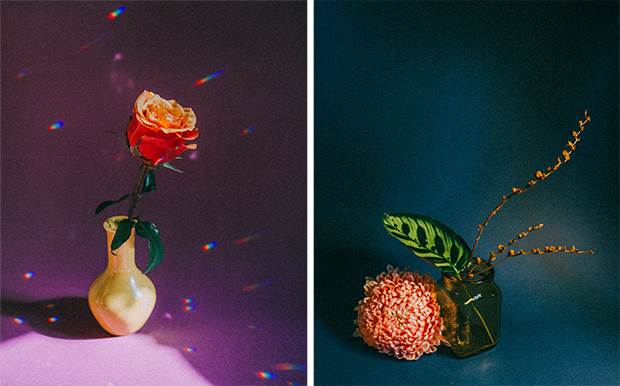 Where can we see more of your work?
 On Instagram and at lauramariiphoto.com.