non-depressing novels about the end of the world
Here are some books that'll prepare you for the apocalypse (and just so happen to be ripper reads, too).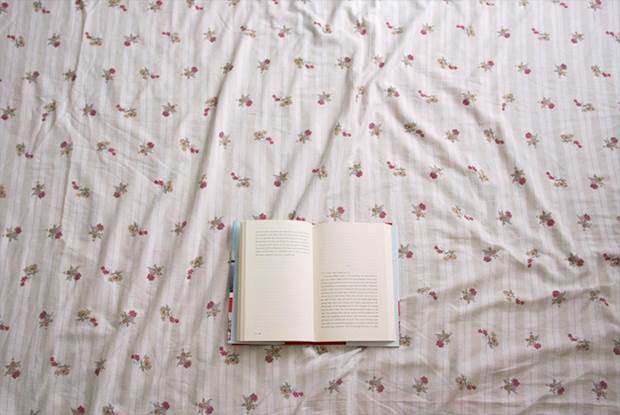 Between natural disasters, wars and some pretty depressing political moves happening both here in Australia and abroad, things are feeling a little dark. While I hope the apocalypse isn't looming, I understand some people's ever-present feeling of dread. Sticking our head in the sand isn't the best move – we should all get out there and try and make the world a little less dark when we can – but if you want a little bit of cathartic, apocalypse-y escapism, these titles might give you some survival tips.
California by Edan Lepucki
California got a head-start in the popularity stakes when Stephen Colbert plugged it on his show ahead of it's release – resulting in it becoming one of the most pre-ordered books in Hachette Publishing's history. It helps that it's a pretty riveting story, too! Frida and Calvin are our main characters, and they're living in the Californian wilderness after fleeing Los Angeles' decline (think climate-disaster vibes). When Frida realises she's pregnant, they decide to seek out the relative safety of what's known as "Communities" – but what results is a little less safe and wholesome than what you may have imagined.
Year of The Orphan by Daniel Findlay
It might be a little too real, given the current political climate, but Daniel Findlay's Year of The Orphan takes place in a post-nuclear dystopian South Australia, 100 years from now. Focusing on the "orphan" – a rough as guts and tough as nails young Australian girl – the story is told in a really unique, Aussie voice (think "'em", not "them", and "gunna", not "going to"). Let's hope this version of South Australia stays in the pages of Orphan.
The Martian by Andy Weir
OK, OK – so this one isn't exactly about the end of the world, but it kind of feels like it. If I was left alone on a planet after being presumed dead by my crew, and had to figure out how to, you know, not die alone in a barren wasteland, I would feel like it was the end of the world. This is what happens to Mark Watney – an astronaut in 2035 – when a storm rips through his team's site on Mars and he gets left behind. Stranded solo, he must figure out ways to survive on a planet that isn't particularly hospitable while his crew tries to work out ways to rescue their missing team mate.
The Dog Stars by Peter Heller
Set in a world after a massive flu virus that killed basically everyone Hig (that's the protagonist!) knows, the book is initially set in an abandoned airplane hangar, which should give you an idea of Hig's preferred mode of transport. Less about the flu apocalypse happening, and more about what comes after, it's a page-turner and hand-sanitizer-in-your-bag justifier for germophobes.
The Natural Way of Things by Charlotte Wood
Charlotte Wood's award-winning The Natural Way of Things was one of those books people will not shut up about – it's dark, and compelling, and so well written. Set in Australia, it's a tense tale of a group of women held against their will in the middle of nowhere. With truly awful captors and not much hope of escape, it feels as though the characters are in a post-apocalypse world of their own. A commentary on the way society treats women, the book is about much more than just the little world it details.
Pretty pic by Tricia P.