meet the 2018 good stuff judges
Meet the ridiculously impressive folks who'll be casting an eye over your Good Stuff entries (and find out how to knock their bloomin' socks off).
Have you seen the lineup of legends who'll be judging the Good Stuff Awards this time around? They're pretty damn awesome – and also pretty helpful in the advice-giving department. Scroll down to find out who they are and discover what they'll be looking for in your entries. (Oh, and if you want to read even more from these guys, including details about how they got to the top of their respective fields, be sure to nab a copy of our whopper issue 81, on sale now.)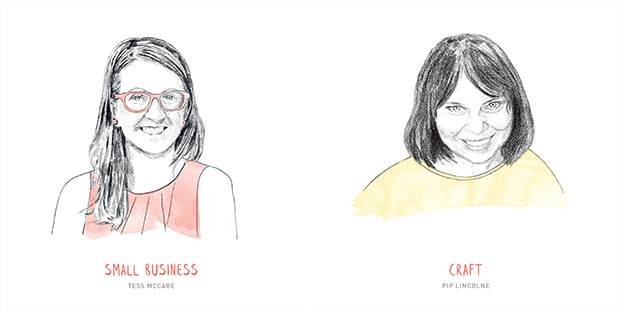 TESS MCCABE // SMALL BUSINESS
One of the things that I did when I received last year's entries was look at everybody's websites and Instagram accounts – just to see what they're saying about their work to people. I think openness and transparency and authenticity is really important for customers these days, so they can get a sense of why they should choose you over someone else. So if you have a compelling story to tell, even if you think, No one is going to care, tell that story. Because it could actually make a huge difference – not just to me as a judge, but to a person who also identifies with you and becomes a loyal customer. Thinking about what you're doing and why is really important, and we don't hear those stories enough.
PIP LINCOLNE // CRAFT
What I loved about last year's craft section winner [Freda Cheung] was just how unique the work was. There are a lot of people making things that are very similar and that's OK; it's wonderful to make things. The things I make are very similar to the things that other people make, but what makes something stand out is putting your own spin on it – taking skills that other people might have, but using them in a way that maybe nobody else is using them.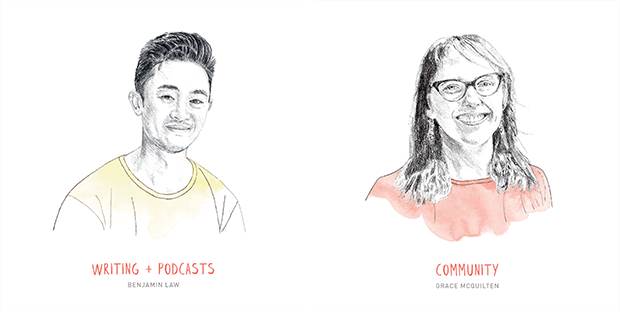 BENJAMIN LAW // WRITING + PODCASTS
It's one thing to have good storytelling, it's another thing to be impressed, but it's a third thing to be surprised – and that's what I'm always looking for in great storytelling, whether it's a TV show or a film or a play or a podcast or a great bit of writing or investigative journalism. It's just that moment where you're like, Wow, I have not seen, read or heard that before. Everyone has a story, and it's about finding out what's surprising or unique about your story.
GRACE MCQUILTEN // COMMUNITY
I'm looking for tenacity, but also care and responsibility. Really think through what you want to do. If you are working with communities, make sure that you've really engaged with those communities and that they're real agents in driving change. That will definitely make a difference in terms of how I'm viewing what comes up. Surprise is also good.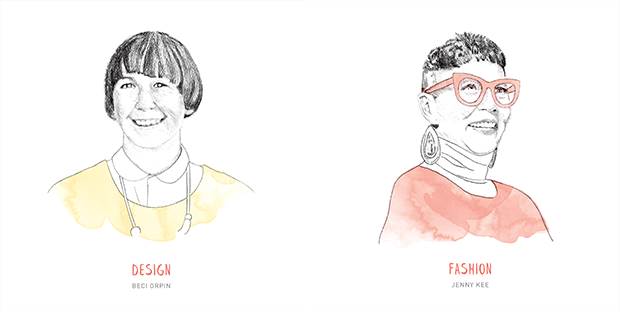 BECI ORPIN // DESIGN
Of course, originality is key. Good presentation is a big thing. I used to think it didn't count for anything, but it 100 per cent does. Even if the work is OK, it's going to make it look 100 times better. Investing in good photography of your work can really get you far. Take your work the extra mile.
JENNY KEE // FASHION
Be original.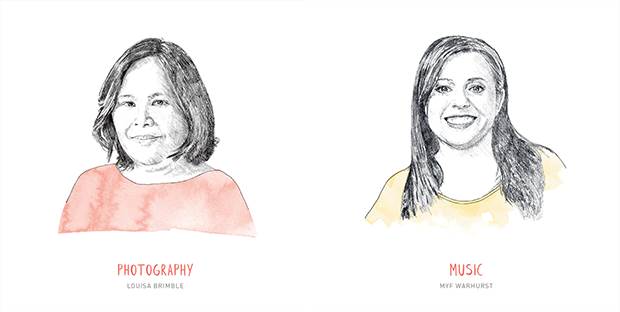 LUISA BRIMBLE // PHOTOGRAPHY
The number one criteria for me is emotion in the image – then I would see it more on a technical level, like in terms of the way it's been framed and lit. I'll be looking to see triangles, circles, curves in the elements, repetitive lines – but above all, I want to see the connection in that moment.
MYF WARHURST // MUSIC
I'm always impressed by people who believe what they do – that's the main thing for me. That is so impressive, to have that conviction and to believe in the music that you make, and you can hear that. So I'll be impressed when I hear it.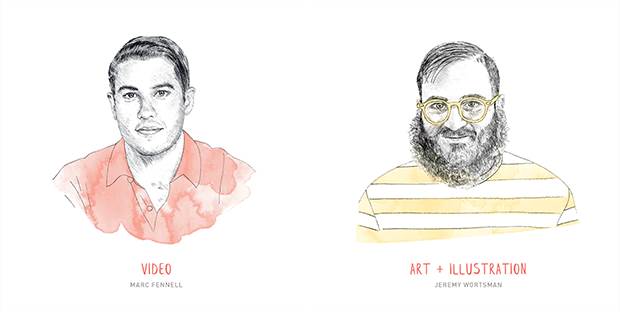 MARC FENNELL // VIDEO
I look for a moment. And it doesn't matter whether I'm judging the Good Stuff awards or whether I'm watching a big Hollywood blockbuster, I'm looking for that moment where you lean in and you realise that the thing that you are watching is not what you expected to watch. I live for that moment of surprise, where you're set up to expect one thing and then instead you get something else entirely. I'm also looking for somebody to make me feel something. If you make anything, be it a radio show, TV show or a three minute video, if somebody gets to the end of that and you haven't changed how they feel, then you haven't done your job. Because cinema – no matter if it's three minutes or three hundred minutes – is about the art of emotion.
JEREMY WORTSMAN // ART + ILLUSTRATION
Don't be shy – just do it. Even if it doesn't come to anything, sometimes just the act of putting your work out there and exposing yourself can be a really empowering thing to do. Don't be precious about it. Even if it doesn't work out for this particular year or this particular award, which it may not, it could still have a great outcome down the road.
The 2018 Good Stuff awards are now open. Pop over this way to enter.