mary shelley movie ticket giveaway
It's directed by the first female Saudi filmmaker – and we've got a stack of double passes up for grabs.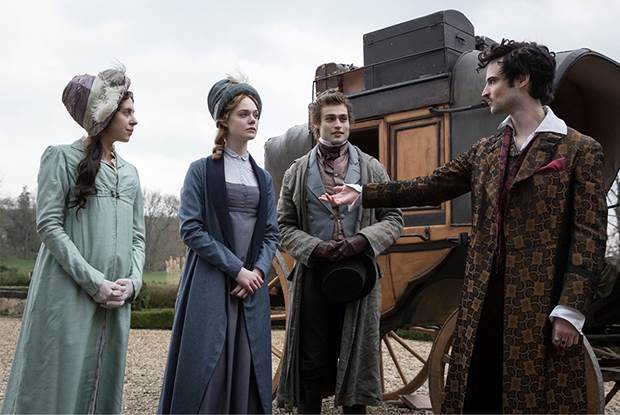 How's this for an awesome-sounding movie: a biopic about Mary Shelley, starring Elle Fanning and directed by Haifaa Al-Mansour, aka the first female Saudi filmmaker? Yep, we're pretty darn excited to see it – and perhaps you will be, too, when you learn that the Frankenstein author had an intense, bohemian love affair with a dashing poet by the name of Percy (played by Douglas Booth), an affair that the film explores in dark, beautiful detail. Hit play on the trailer below to get a bit more of a taste of what you're in for, and if you're down to check it out, why not enter our comp? We've got 15 double passes up for grab – oh, yeah.