making the most of instagram as a creative small business
We ask The Digital Picnic's Cherie Clonan how makers can improve their Instagram game. 

In the past, you could slap the Valencia filter on an Instagram photo and call it a day. But not anymore, pals! The image-focused app is super-handy for creatives who want to share stuff they're rather proud of, whether that's carefully gathered vintage goodies or delightfully crocheted hamburger hats. You made a thing, and you deserve to show it off! But sometimes the 'how' is trickier than the 'why'. We chatted to Cherie Clonan, head honcho of social media training group The Digital Picnic, about ways to improve your Instagram game.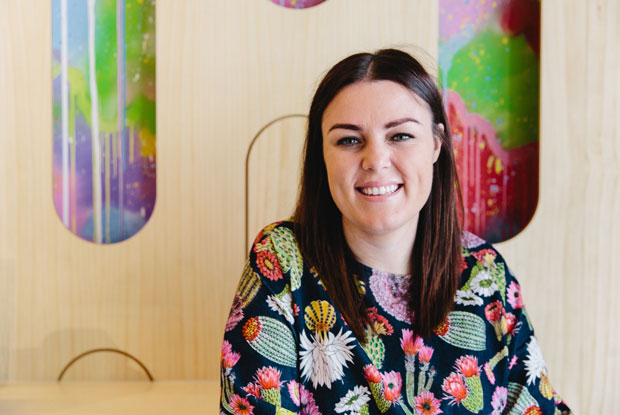 YOU DO YOU You've probably noticed there's a very particular Instagram 'look': all those dusty pink walls and monstera plants. Don't get us wrong – we dig that stuff, too. But that doesn't mean you should fall into the trap of emulating someone else's style. New businesses hop onto the app every day, so it's easy to get lost in the crowd. Instead, flex those creative muscles and come up with an Instagram feed that stands out, just like you. Try different colours or unusual photography. "People get scared to be a little bit different," Cherie says. "But when you're a maker, that's what you've got going for yourself. You're already really creative, so don't be afraid to show it." 
MAP IT OUT Sure, you might be a fly-by-the-seat-of-your-pants creative type, and wary of dry, business-y things like 'strategies' and 'KPIs'. But if you're serious about your Instagram presence, you still need a proper social media plan. Cherie says it can be as simple as putting pen to paper. "For The Digital Picnic, it was really big sketch pads and coloured textas. I just put all my thoughts out there," she says. "Have a nice split of goals between some that are easier to achieve and pie-in-the-sky ones you can work towards."
PICK A LOOK, FEEL AND SOUND Ask yourself questions about the kind of impression you want to make on your followers. "It sounds like branding 101," Cherie says. "But I think people just whip up a logo and don't really think about how they want to look, feel and sound online." If you're a bit of a shutterbug, you can take images yourself, or you could invest in a photographer who can provide you with some awesome images to get you started. How do you want to make your followers feel? Lovable and endearing, funny and quirky, or wild and wacky? Come up with a few fun adjectives to describe your Instagram vibe, and keep them in mind as you go. 
MAKE FRIENDS WITH THE ALGORITHM Ah, the mysterious, all-powerful algorithm: a set of rules that tech companies use to decide what you see and when you see it. It sounds intimidating, but you don't have to be a computer whiz to get the basic principles, Cherie says. "Just familiarise yourself with two or three components of how it works, and you will know how to design content with the algorithm in mind." Instagram rewards engagement – people commenting, liking and sharing your posts – so encourage chatter on your feed. And watch the clock. "Share content at the right time," Cherie says, "otherwise you could be throwing a line out into the sea and hoping to catch a fish that isn't there." Check peak-scrolling times via your Instagram Insights page , which will tell you when it's best for you to post.
JUST SHOW UP You may be a busy maker working on your side hustle, which means time can be a scarce commodity. But you'll only really need a few hours a week to get your Instagram off the ground. "People would be seriously blown away by the impact you can make with three seriously committed hours," Cherie says. "At the beginning, I'd sit down on Sunday night, pour a cider and just spend that time thinking about content, scheduling it in and engaging with people." 
BUILD A COMMUNITY Don't obsess about the number of followers you have as much as the kind of followers. "When you stop thinking about chasing followers, you focus on stuff that hilariously ends up resulting in new followers," Cherie says. If you're authentic, you'll find Instagram buddies who love the same stuff you do – which is ultimately better for your brand. You can even connect with like-minded business owners for IRL chats once a month. "They're the best people to have in your world, and will keep you sane," Cherie says. 
This helpful article was created in collaboration with The Digital Picnic, a social media training organisation that runs group workshops, private sessions and online courses. See the full list of offerings here or hop on over to @thedigitalpicnic.