maggie rogers is ready to be loud
The singer-songwriter tells us about recording her latest album in her parents' barn, dancing it out, and getting her motorcycle license.
OK, let's get this out of the way for those who may have missed it: in 2016, singer-songwriter Maggie Rogers went viral. In the now infamous video, Maggie plays her song "Alaska" for Pharrell as part of an NYU masterclass. His reaction, which progresses from measured head bob to a wide-eyed 'holy fucking smokes, are you hearing this?' look of bewilderment quickly thrust Maggie's music into the spotlight. Major labels came a-calling, and then she was off and touring her EP in 2017. After a non-stop couple of years, Maggie finally got a chance to process it all – the gloriously melodic and glistening results of which can be heard in her new album Heard it in a Past Life.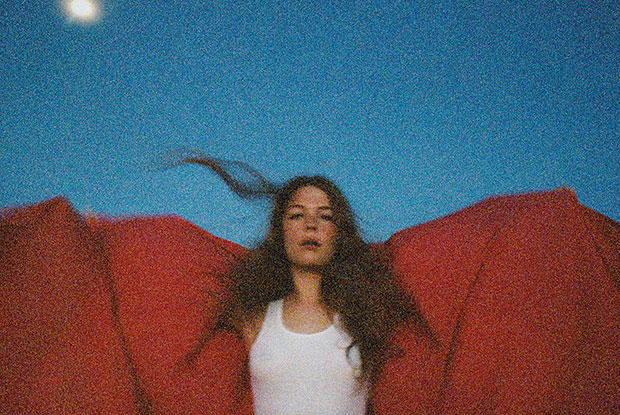 The last two years have been such a whirlwind for you. What kind of headspace were you in when you were writing and recording this album? I think I was really just trying to process. There was so much crazy change in my life that happened over the course of these last two years – making the record was the first time I really had a chance to stop and think it all. There's a William Wordsworth quote I think about a lot – he says that poetry is "emotion recollected in tranquillity" and in general, I think it takes time being quiet to be loud. I had a lot of pent up creative energy and it all just kind of came rushing out.
Where did you write the songs? When I was touring my EP in 2017, I realized that paying rent in NYC didn't make a lot of sense anymore so I moved everything back to my parents' house in rural Maryland. I was writing songs again in the bedroom where I started writing as a kid when I was 12 or 13. Early demos were recorded in a little studio I set up in my parents' barn and a lot of that initial production ended up making it onto the record. Once I had a strong grasp of the direction and what I was trying to say, I made a couple trips to Los Angeles. It was only for about two to three weeks at a time, but I started collaborating with different producers like Rostam Batmanglij and Greg Kurstin, people whose work I always admired. The collaborative part was really important to me because I wanted to make sure I was learning through the process.
 
Can you tell us a bit about your song-writing process? I don't write a ton, but when I do, it's very fast. I spend a lot of time just marinating, thinking about what I have to say. And then I know when it's time to put pen to paper.
You've talked about having played in just about every kind of band before. How did you come to settle on mixing folk with pop and dance? It was just kind of where I was when I made the EP. Combining these two geographic worlds – NYC, where I went to college, and Maryland, where I grew up – and the genres that they represented to me: folk and dance. That being said, I think this record is kind of something different. It combines all of my influences; the folk and dance of that time and place, but all the rock bands I played in before. It feels kind of like the perfect amalgamation of these different sides of me.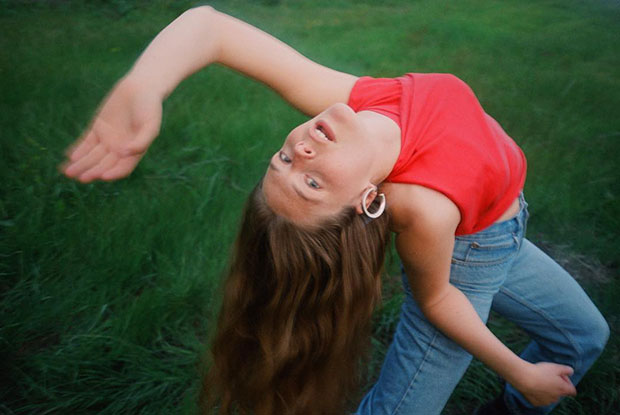 Your videos often feature dances – do you choreograph these? Sometimes yes, sometimes no. I feel really lucky to have worked with choreographers like Emma Portner and Ashley Robicheaux who have helped bring my movement, motion and emotion to life. I just think dancing is really fun. It's something I always loved doing at slumber parties growing up and it's still a really important part of my personal practice of self-care and mental health. You can journal all you want, but sometimes you just need to move something out of your system.

What do you do when you need to get away from work? It depends what you call work, I think. Making music is the most near-and-dear thing to my heart and it also is kind of an escape in itself. I've gotten a lot better about boundaries with email or my phone though and try to just remember that I don't have to take it all on at once. There's a balance.
Do you have any advice for young songwriters/musicians who are trying to find their voice and identity? Just trust that if it comes out of you, it is you. Most people ask me about the process of finding your sound, but I don't think it's something you find. It's something that just is you. And also remember that genre is something that people made up to sell music. It has no real place in making music.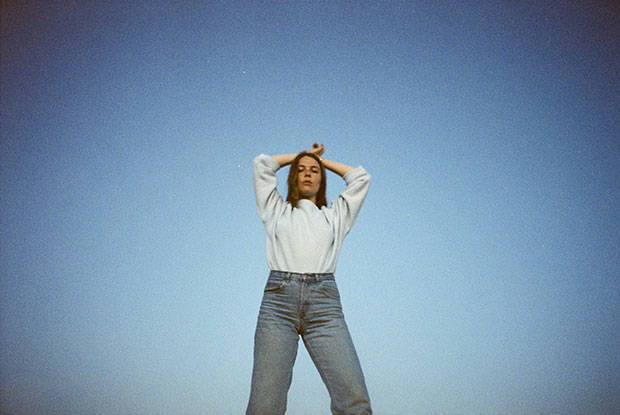 All images by Olivia Bee.
We heard journalism was your back-up career if music fell through. How does it feel being on the other side and doing interviews? I think it helps us have better conversations. I know the process of preparing for an interview, how nerve racking that can sometimes be, and how much time and thought goes into writing a really in-depth piece. I feel so grateful that anyone wants to talk to me about my music, I just have a lot of appreciation for the craft of it. It also means that I know very quickly if someone hasn't read my bio ahead of time and don't have any problem lovingly calling them out on it.

What's something you've learnt since your music career kicked off? Glitter doesn't have to just be for the stage. It has a place in the everyday.
What are some of your skills outside of music? About a year and a half ago, I decided that I needed a hobby outside of music, so I went to motorcycle school. Now I have a great bike and a motorcycle license, and going on long rides is one of my favourite things to do when I'm home from tour.
Heard it in a Past Life is out now. And in some rather exciting news, we have a number of double passes to Maggie's Australian shows to give away (woohoo!). Enter over here.
PERTH Tuesday 21st May – Astor Theatre
MELBOURNE Thursday 23rd May – The Forum
ADELAIDE Saturday 25th May – Thebarton Theatre
BRISBANE Thursday 30th May – The Tivoli
Details here.