madonna inn
This "delightfully vulgar" Californian hotel has over 110 themed rooms – with no two alike.
Imagine Marie Antoinette's boudoir. Now imagine it dowsed in '50's kitsch and accented in Las Vegas neon. That wild clash is Madonna Inn – a 110-room hotel off the highway between Los Angeles and San Francisco. First built in 1959 by Alex Madonna and decorated entirely by his wife, Phyllis, this photogenic gem is this still operating today.
In a review from 1982, The New York Times famously described the place as "delightfully vulgar", warning people with an aversion to all things OTT to stay away. But the hotel's dedication to all things gilded and hot pink was in fact its premier drawcard over the years, not to mention the men's urinal – a rock wall with a waterfall flush – and its collection of themed rooms, including multiple rock-cave suites, a pioneer American-style room and 'Love Nest'.
"Anyone can build one room and a thousand like it," Alex told The New York Times. "I want people to come in with a smile and leave with a smile." Mr. Madonna, we take our hat off to you.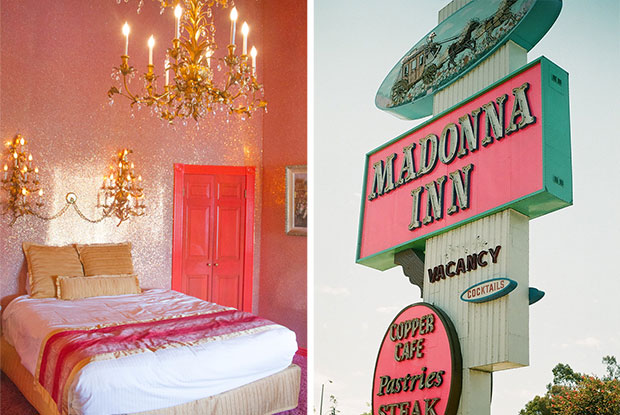 Left: The Four Threads // Right: Ellen Jo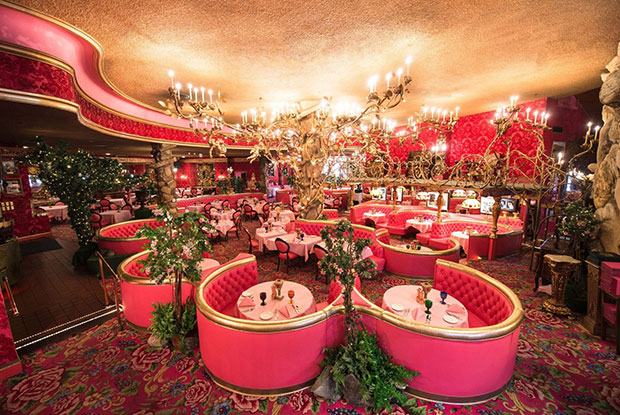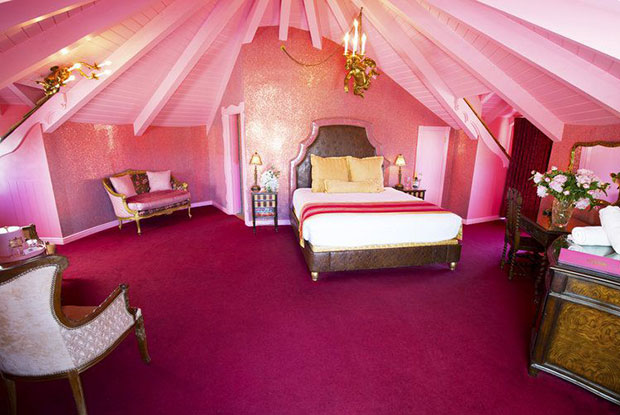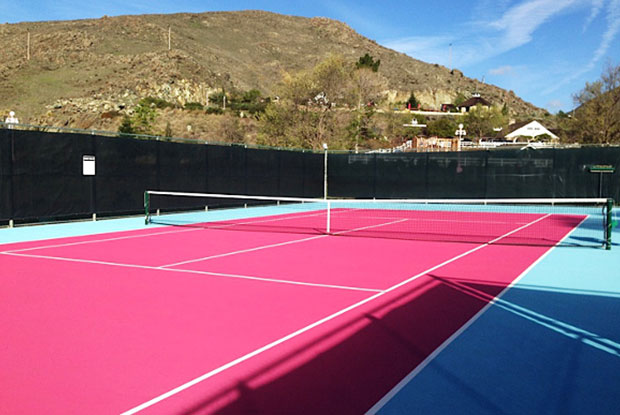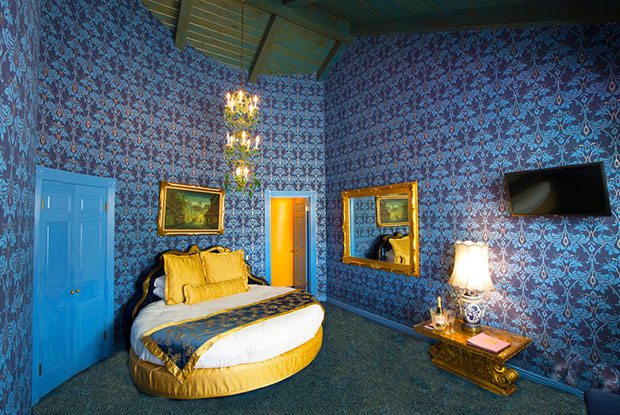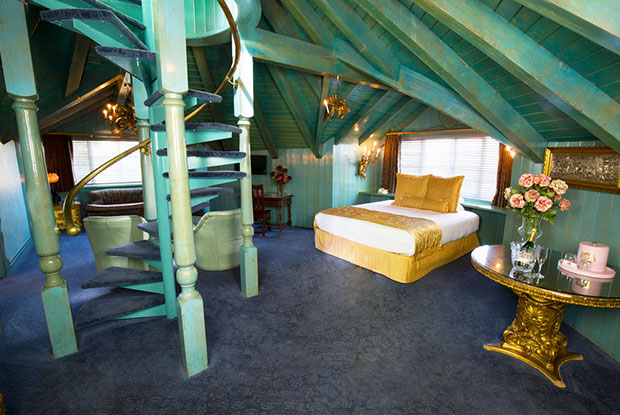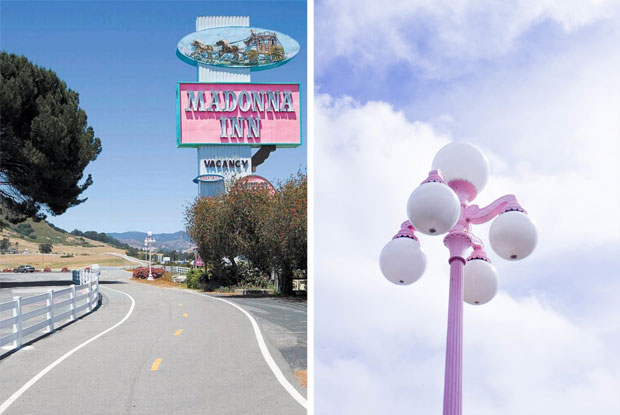 Left: Joe Johnston for The Tribune // Right: The Four Threads 
All other images from Madonna Inn.