long story short: a chinwag with kate forsyth
Chatting about retro décor, non-traditional weddings and more with the founder of vintage furniture hire biz Good Day Club.



We're back with another bite-sized episode of our sweet new podcast series, Long Story Short – this time, with the A+ Kate Forsyth.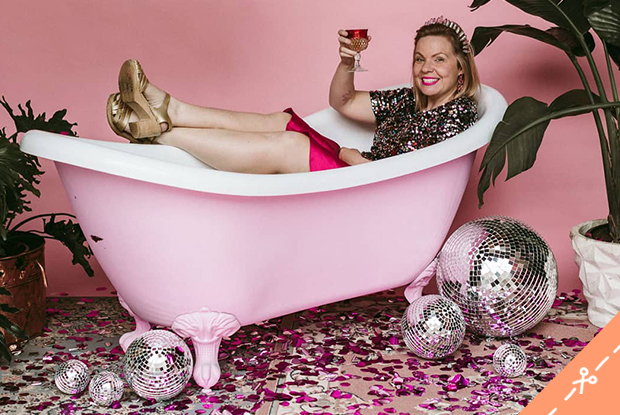 As co-founder and creative director of the vintage furniture hire and event-styling business Good Day Club, Kate spends her days hunting for retro décor and fashioning the raddest non-traditional weddings you can imagine. Think bright colours, neon signs and snazzy velvet lounges instead of hard wooden pews. Pretty dreamy, huh? And, as frankie's editor Sophie Kalagas found out during their chinwag, Kate's also mastered the drum part of "In the Air Tonight" by Phil Collins. All in all, she's a bit of a bad-arse, really.
Treat your ears to the chat below, or hit download wherever you usually find your favourite pods.


There are eight more episodes of Long Story Short to come, so keep an eye on our podcast page to stay up-to-date with the bite-sized chinwags. You can also subscribe via Apple Podcasts, Google Podcasts, Spotify, or wherever you usually get your poddies.