long lists: things that are better than wallpaper
Is your wall feeling a little naked at the moment? We've put together a collection of some of the best stuff to pretty-up your wall without winding up with the Clag-covered mitts of a two year old.
We all have that big empty wall in our homes no one knows what to do with. Do you paint it? Can you wallpaper it? Who even knows how to wallpaper a room, anyways? What you need is something pretty. Something special. Something to give your room that extra wowsers-factor that its pale hues is missing.
Never fear, oh naked-walled wailers: we've done the hard work for you and collected some of the most fab wall decor from around the internets to get you started on your impending room makeover. The best part? All of these beauties are completely mess-free and won't leave your hands looking like the Clag-covered mitts of a two year old.
Admit it: so much better than wallpaper.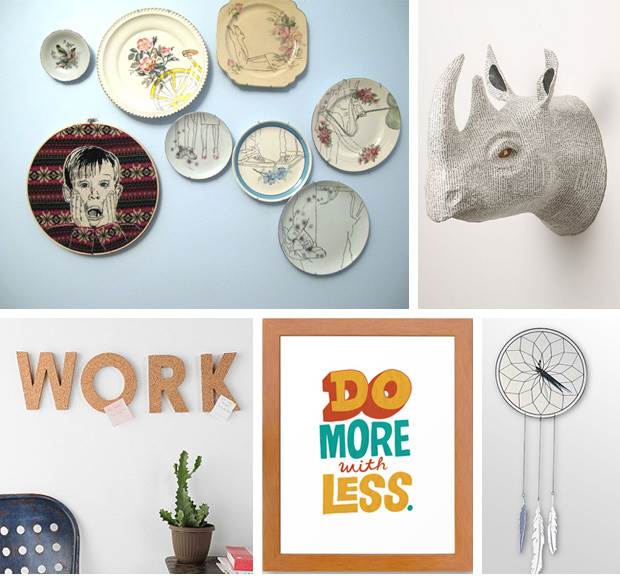 1. You won't feel so alone at home when Macaulay Culkin's emboridered mug is staring down at you - 365 Lucky Days stock loads more pop-culture-related emboridery hoop goodies too.
2. We're all about being kind to animals, so why not opt for a friendlier papier mache animal bust over your fireplace instead of the real, allergy-inducing thing?
3. Not only do these cork letters look darling on your wall but they also double as mini pin-boards for all your important notes. Genius!
4. For those times you just need a little pep talk, a well-placed typography print is all you need to remind yourself not to sweat the small stuff.
5. This dream catcher wall clock trap the nasties emitting from your head while simultaneously making sure you're not late for tea.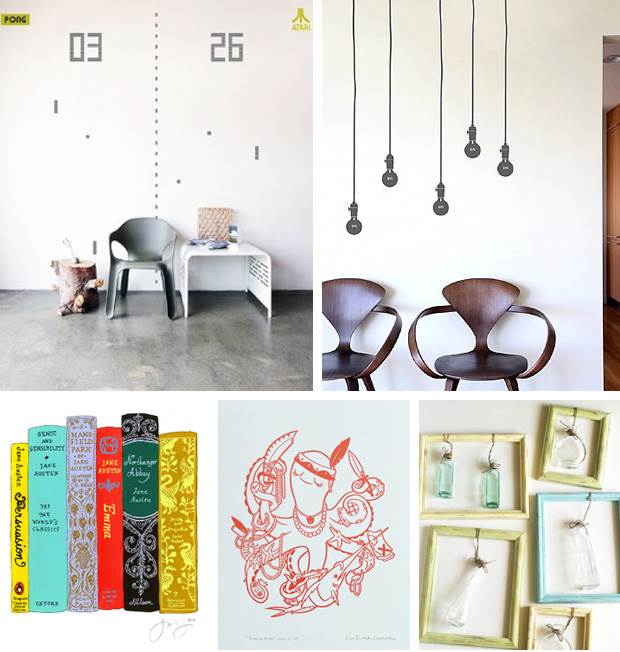 6. Wistfully reminiscing about the '80s? These Atari Pong decals will instantly transport you back to a time when things were simpler and computer games were made of squares and lines.
7. Not so into the computer game theme? How about something a little classier? And to think you'll never have to change these light bulbs!
8. Even the stuck-up Mr Darcy would approve of a few of these Jane Austen prints from Ideal Bookshelf.
9. If we had that many arms to carry our bounty, we'd become this treasure hunter as well (although our hoarding problem would likely be taken to another level).
10. Pretty and practical, this DIY display of hanging vases is rad wall art that can be customised to suit the season or your mood.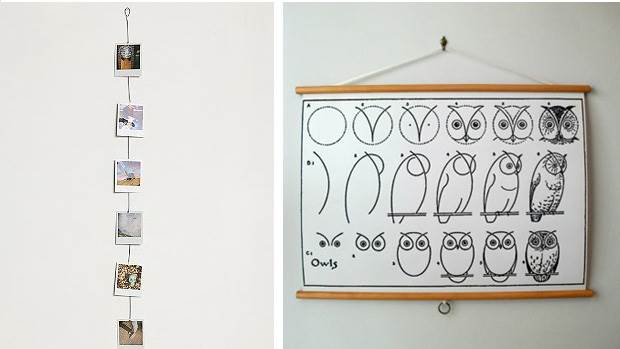 11. Don't leave all those old Polaroids (ah, rest in peace) stored away in a dusty box under your bed - make them a feature with a few of these nifty cable photo holders.
12. We may not be in school anymore but that doesn't mean you can't infuse a bit of educational art into your home. Especially when it involves owls.