long books for long summer days
Long days need lengthy books to fill the hours. Luckily, we have a few up our sleeve for you.
I'm reluctant to comment on the weather given the climate hellscape we find ourselves in, but Aussies are about to enter a long, hot summer. Besides finding ways to get involved in helping stem the effects of climate change, you're likely to spend the summer break doing a lot of lounging in the sun – or out of the sun, perhaps, huddled under a fan with a wet towel on your bod.
Long summers need lengthy books to fill those sweaty hours. So if you're having trouble deciding how many novels you'll need on your beach vacay, do yourself a favour and simply bring along one of these mammoth titles. At the very least, they'll help take your mind off the rising temperatures.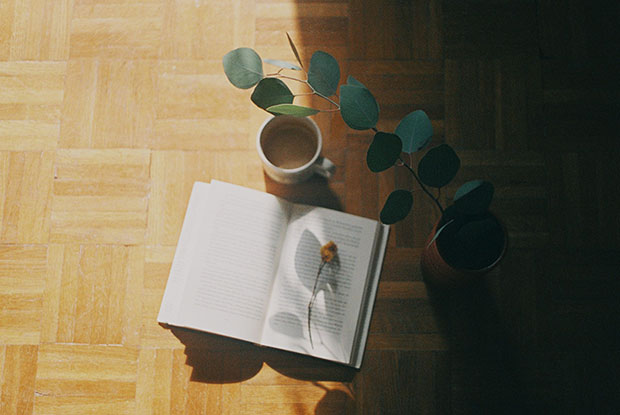 snap by worteinbildern
The Eighth Life (For Brilka), Nino Haratischwili
The Eighth Life is a saga. An epic saga. The novel centres on the lives of eight members of a Georgian family (the country, not the U.S. state), spanning six generations and multiple locations. Beginning in 1900, the story follows the characters from the Russian Revolution through to the follow-on effects of decades of conflict and drama. Truly absorbing, it feels like a dozen little books contained in one. Unfortunately, if you want to pack light, it also weighs as much as a dozen little books.
Page count: 944 long pages.
A Little Life, Hanya Yanagihara
Famously long and heart-breaking, Yanagihara's modern classic is a devastating look at friendship in our time. A Little Life is about the lives of four men, but focuses largely on Jude, a severely traumatised chap who, well, only gets worse. I should warn you that this book has been both praised and criticized for its heavy subject matter, which traverses self-harm, sexual abuse and more, but those who've managed to get through it regard it as an extremely worthwhile read.
Page count: 720 tear-jerking pages.

In Love With George Eliot, Kathy O'Shaughnessy
Look, 400 words seems puny compared to the heavy hitters on this list, but 400 words is still roughly double what the average page count is in novels these days. Even if you haven't read any of George Eliot's works – even if you don't know who George Eliot is – this book is a great opportunity to delve into her world. Crack this one open at the beach and get ready to become obsessed with the story of England's greatest woman novelist.
Page count: 400 not-so-puny pages.
The Wind-Up Bird Chronicle, Haruki Murakami  
I don't really know if it's worth trying to explain the plot of this, or many, of Haruki Murakami's novels. You don't so much follow his plots as you get super-lost in them, in a dreamy, addictive way that is perfect for a long, long summer. Murakami's oeuvre is populated with thick novels, so even if the Chronicle isn't your cup of tea, you could attempt another of his tales.
Page count: 607 pages of surrealism.
The Luminaries, Eleanor Catton
Shortlisted for the Man Booker prize (a big deal!), this is a literary novel that's hard to put down, which is not something you always find in the category. It's also the second-longest book on this list, set during the time of New Zealand's lesser-known Gold Rush. Granted, some people haven't felt the 848-page investment to be worth it, especially with its unexpected ending, but isn't life all about the journey?
Page count: 848 pulpy pages of 19th-century goodness.