kollab giveaway
Get sorted for summer and good times aplenty with a snazzy kollab beach bag. We've got five of them up for grabs – yippee!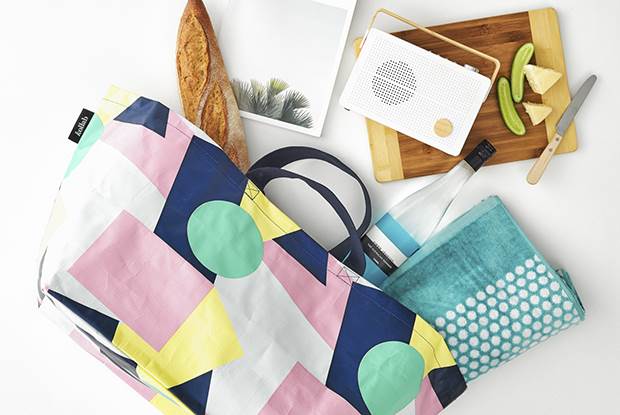 Oh, beach. You've got no notion of just how crazy we're going to get with you this summer. Prepare for us to lie all over you, wriggle our toes in your sand, and plunge face-first into your salty waters. And then, when the sun dims and a purple haze cloaks the sky, we're going to settle in for a whole new round of fun. We'll guzzle beverages with our pals, play games of travel chess (the kind with tiny magnetic pieces), and settle in to listen to someone play the guitar badly. Of course, we'll need to take a decent-sized bag with us – otherwise where will we keep our towel, keys, sunscreen, wallet, phone, portable board games and earplugs for when someone starts strumming Neil Diamond covers?
When it comes to beach bags, the good folks at kollab (who specialise in everyday essentials) have got you sorted and then some. Their durable carry-alls are water-resistant, sport snazzy-looking graphics on the outside, and have got a handy-dandy pocket on the inside. This Colour Block one is one of our faves from their range. If you fancy it, you might like to grab if from their online store. Or you could try your luck, shoot through your info and grab it from us. We've got five of these kollab beach bags to give away – yowzers!