it's business time
We asked a bunch of successful small business owners for their tips on running the show like a boss.

We asked a bunch of successful small business owners for their tips on running the show like a boss.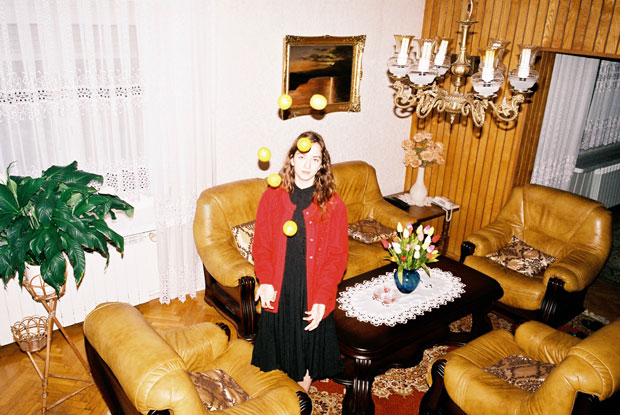 STRATEGY It's common for creatives and small business operators to underestimate the varied tasks they need to tick off in order to flourish. You often need to do it all yourself, including branding, creative vision, product innovation, marketing, sales, finance and admin. Putting in place super-simple measures that address all these aspects, then making improvements as you grow and learn has worked for me. Becoming process-driven and implementing programs to help me manage the tasks I don't like has allowed me space to be more creative. Nurturing what you do well is generally a great strategy. 
- Nerida Hansen, Nerida Hansen Print & Textiles
COLLABORATION We love working alongside brands, designers and artists we admire, so it makes sense that collaborations are a key part of our business ethos. Partnering with local and international creatives gives us the opportunity to extend what we offer by showcasing their designs on our products. It also means we can build brand awareness with new audiences. For us, a collaboration should feel good! We've found open and honest communication is super-important from the get-go. It means objectives are clear for both brands straight up, and eliminates any stress or complications along the way. 
- Hayley Barrett, Kollab
ADMIN Running a small business involving making, selling and marketing means I need administrative tasks to be easy and enjoyable (in other words, quick!). To keep my invoicing and cash flow in check, I use Xero. I create invoices and receipts using the app on my phone. Once a month, I sit down at the computer and reconcile all transactions – this takes about an hour. I categorise online sales so I can keep track. Payroll is done once a week and I've got it down to only a few minutes! From time to time, I compare profit and loss to see where I'm positioned.
- Bridget Bodenham, Bridget Bodenham Ceramics
MARKETING When it comes to getting my work out to a mass audience, social media is my best friend. It can be incredibly powerful. However, you can't just upload a photo and expect thousands of people to respond and know you're there. To grow my business, I've put my work in front of people physically at lots of markets and shows. It's important to have confidence, know your product and how to sell it. Leave your customer wanting more, and in turn, they'll follow your social channels. I love sharing drawing videos and beautifully styled photos of my dot work in homes. It shows what I'm about as an artist, and also as a small business. 
- Donna Taylor, Dots By Donna
RESOURCING Hire people who can do things better than you, because, let's face it: you can't do everything! We have a team of five working at our Brisbane HQ, and just over 30 external executives across Australia and the United States. As the director, my role involves overseeing all the moving parts of the business; supporting sales and marketing; and product design, given my industry background. To make sure everything runs like a Swiss watch, we technically operate in two divisions: those who use the left side of their brain (aka analytical number wizards) and the creative right-siders. Establishing these complementary pillars ensures the business is continually moving forward.
- Ellen Powell, Blushing Confetti
SUSTAINABILITY Sustainability is a responsibility, not a choice – this sometimes overwhelms me as a small business owner. It's easy to think you're not doing enough. The reality of a small business is you need to balance limited cash flow with important environmental decisions. I find making a list of short-term and long-term goals helps. Short-term goals can be things like eco-friendly toilet paper, bins for staff to compost and recycle, and energy conservation. Long-term, more expensive choices could be adopting completely plastic-free packaging or trialling new technologies. Celebrate each win and tackle each setback with curiosity, because determination can get you everywhere. You can do this!
- Peta O'Neill, Love Mae
STOCKISTS We have two of our own stores in Sydney, plus 250 stockists scattered around the country (oh, and some overseas, too!). We've always been very selective with our stockists. We want our products in places people can walk in and feel at home, or have a cosy chat with the store owner. This helps us reach the right customers! We find it's more powerful to nurture a select few stockists – the right mix of stores means we can share our love of letterpress with a wider audience.
- Alischa Herrmann, Bespoke Letterpress
ACCOUNTING To make life easier, try to become a file-loving person. File invoices in your email and make note of every expense. Not all line items will jog your memory when you're reconciling, so having a reference at the end of the month makes it all a lot less stressy. I use Xero to keep track of all my expenses and income (you need to see whether you're making money!). It's important to find an accountant who understands your business, too. My first experience was with an old-school accountant who didn't understand the online world. It was an expensive lesson! 
- Clare Spelta, Bon Maxie
We chatted with these small business stars in collaboration with Xero, online accounting software that lets you do business beautifully and simply. To try it out for yourself, nab a free 30-day trial over at xero.com