introducing frankie mate dates
Art and craft nights, live talks and outdoorsy activities – we're launching a bunch of events to bring you and your pals together.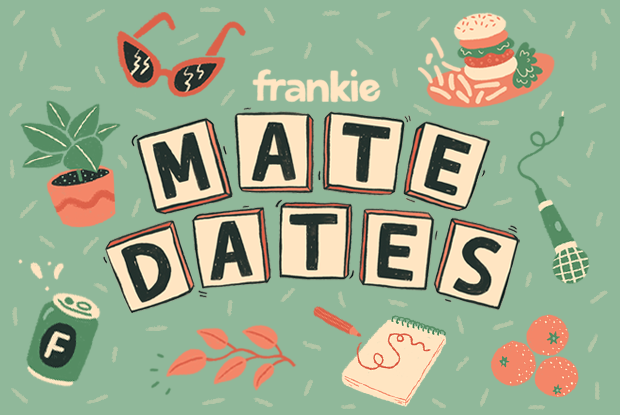 Getting older certainly has its perks – independence, wisdom, finally working out your hairstyle – but if there's one thing that seems to slip away from us as we get on, it's time spent with our pals. Seeing your friends once every couple of months blows, so after thinking long and hard about this conundrum, we've arrived at frankie mate dates – a rad new program of free events that'll hopefully make it easier to pencil in some quality time with your pals.
Because as much as we love vegging out in front of the idiot box on a weeknight, we're also big fans of getting out and about. (You might have dropped by our Sip & Scribble with artist Adam JK late last month, where we indulged in a few tipples and doodled the night away.) Well, we've got heaps more cool art and craft nights in the pipeline, as well as chill outdoorsy activities, live talks and other easy, fun things to swing by with a friend or two.
Various mate dates will be happening across Australia very soon, so keep your eyes on our Facebook page and Instagram for upcoming announcements. We'll also be keeping you updated via our e-newsy, so if you haven't signed up for it yet, you can do so here. (Our weekly newsletter sends the best frankie bits and bobs direct to your inbox every week, plus some bonus goodies.) Hope to see your lovely faces soon!

Poster art by the amazing Ashley Ronning.