how to fold a fitted sheet
No swears or arm-pretzeling required.
Look, we haven't done any official research, but it's safe to say most of us have pulled a fitted bed sheet off the line, attempted some form of linen origami for a while, then given up on creating any semblance of order, rolling it into a slapdash sheet sausage instead.

But you know what? Folding a fitted sheet needn't be an exasperating ordeal. Just follow the instructions below and you're on your way to a neat and tidy linen press.

1. Lay your clean, dry fitted sheet flat on a large surface, like a bed, with the elastic facing up towards the ceiling. Turn the bottom two corners inside out, so they face towards the top of the sheet.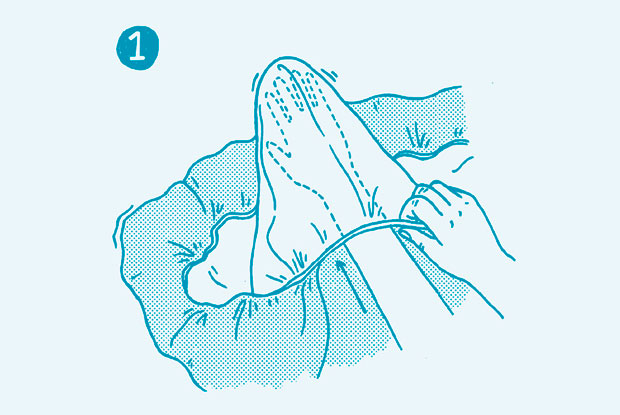 2. Tuck the bottom corners into the top two corners, making sure all the seams line up nicely together.


3. Flatten out the corners and edges to make a neat, straight rectangle. (You could even pull out the iron at this point and do a proper press around the sides, if you're particularly hung up on your linen cupboard being lump-free.)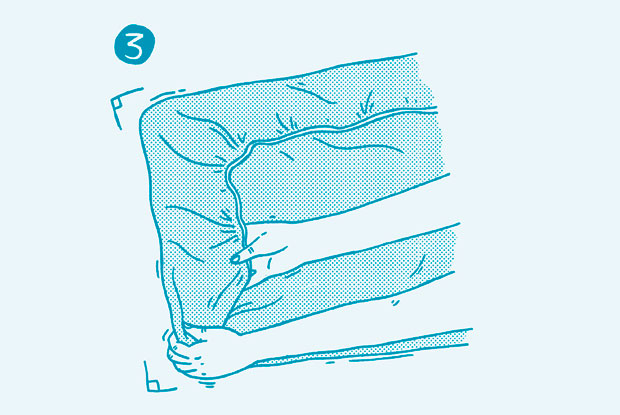 4. Fold your fitted sheet in half from left to right (or right to left – live a little!), making sure to hide the elastic away. Fold in half again, and again, until you have an easy-to-store square. Pop it in with the rest of your linen and call it a productive laundry day.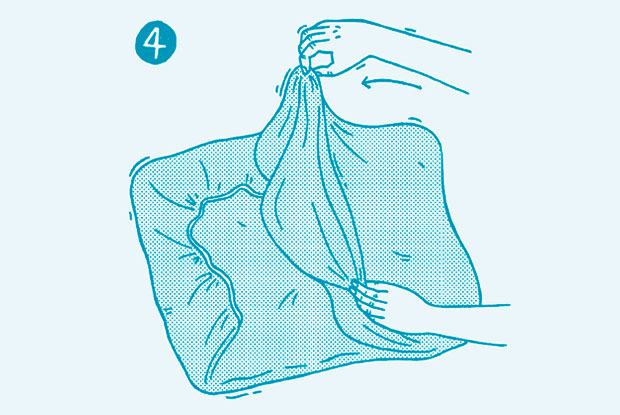 This important life skill comes from the pages of frankie 89, on sale now. Nab a copy here, or subscribe from $10.50.