get fancy: '60s ponytail
This month we have a totally wearable '60s up-do for you to lay on your locks.
Here we have a totally wearable '60s up-do for you to lay on your locks. Smooth it out for a special lunch with your lady friends, or rock it teased and messy for the gig on Friday night - either way, with a bit of practice you'll be doing retro hair like a pro. Dig out your mum's hot rollers and get started now!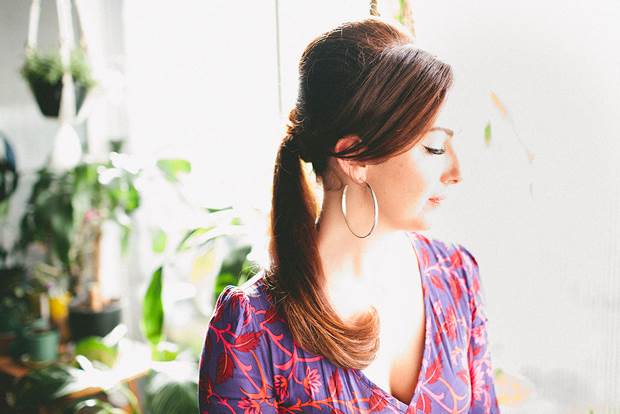 TOOLS:

bobby pins
hair elastic
tail/teaser comb
normal hair brush
round brush
hairdryer
hot rollers
hairspray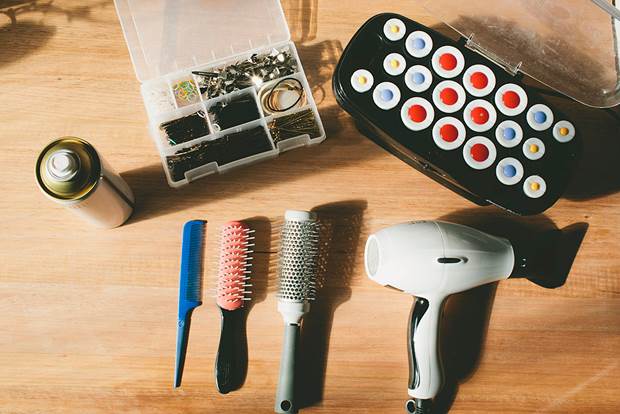 INSTRUCTIONS:

1. Section up your hair. Leaving your fringe or the front section hanging loose, take the top half of your hair and section it off ready for hot rollers. When you set the top part into hot rollers, angle the rolls away from the roots, which will give your hair more height when you are ready to tease it later. Take your round brush and hairdryer and blow wave the bottom section of your hair until it's smooth and bouncy and silky. Pull this section together at about ear height at the back of your head, and tie it tightly with a hair elastic.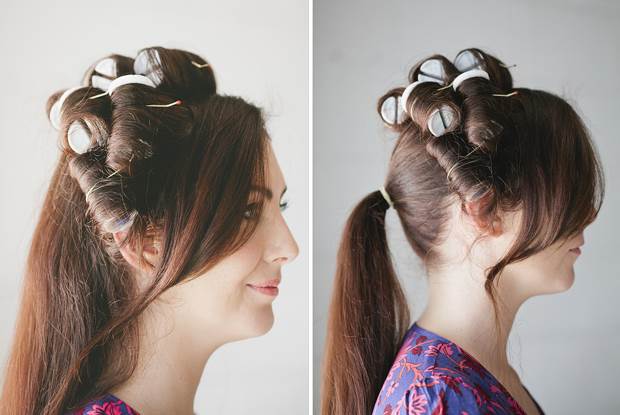 2. Remove your hot rollers and lightly spray with hairspray to give your hair grip, then take your comb and tease this section at the roots. The amount of teasing depends on how high you want your up-do to be! Keep the quiff small or go the whole hog with a mighty hair mountain.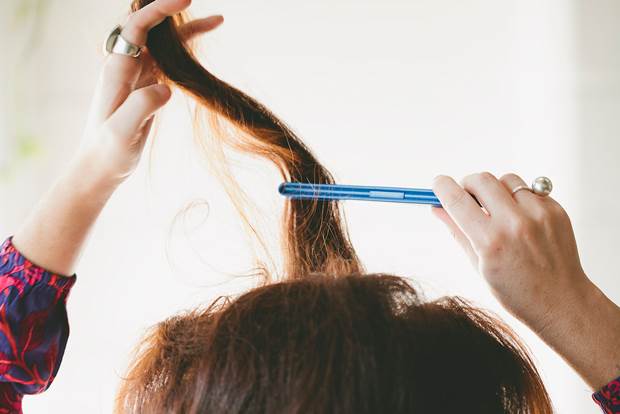 3. Gather all the teased hair and use your brush to smooth it back toward your ponytail. Bunch it together just above the hair elastic and begin twisting it. Keep checking your profile in the mirror to make sure it is balanced with your quiff at the front.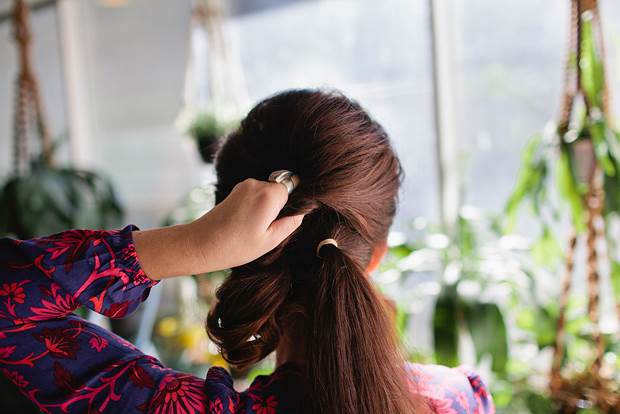 4. Keep twisting gently until you can start to twist it around the hair elastic. Using your bobby pins, pin where necessary to secure your quiff to your ponytail. Give your do a good hit of hairspray to secure everything in place.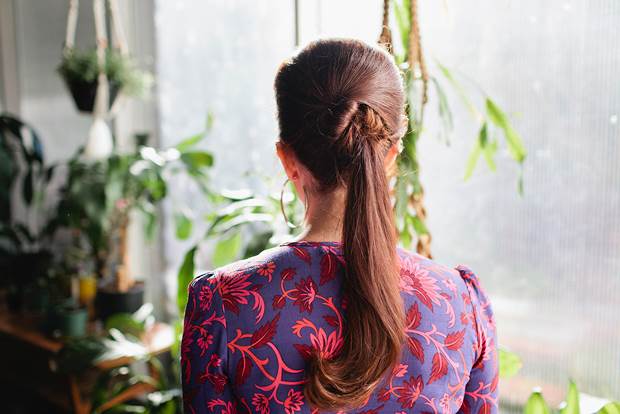 5. If you have a fringe, tease it at the roots a little (if you like height!). Smooth out the top and bring the section across the forehead to sit behind your ear. You can then use a bobby pin to secure it if need be.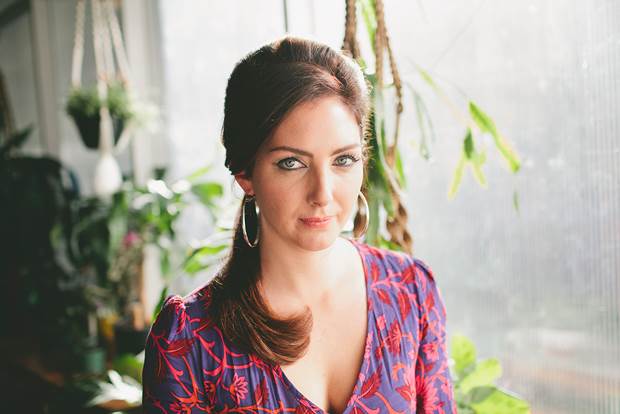 The pretty piccies of model Tamara Watts were snapped by Kat Soutar. Words are by Dana Leviston and Bernice Mansfield.