gemma o'brien on making cash from creativity
The hand-lettering and typographical genius gives us the low-down on getting paid to make pretty stuff.
In Look What We Made (frankie's lush new coffee table book), we speak to a bunch of amazing folks across the country making stuff by hand – including the one and only Gemma O'Brien. Over the past decade, the lady's built an incredible career around drawing letters – one deft brushstroke at a time. In this excerpt from the book below, she gives us the good oil about how to make cash from creativity. Pick up a copy of Look What We Made to read Gemma's full interview, along with chinwags from a league of top makers in Australia.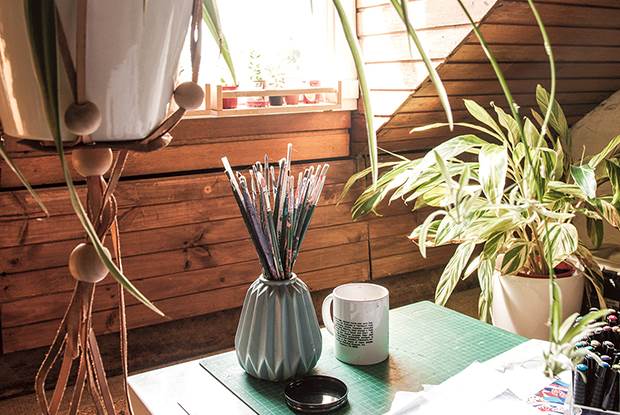 "It can be hard to juggle commercial stuff with personal creativity at times. I like having a balance of both. Making time for experimentation facilitates more personal work, and commercial work can teach you how to have more structure and discipline when working on your own projects. I like to think of the commercial work as funding my personal work."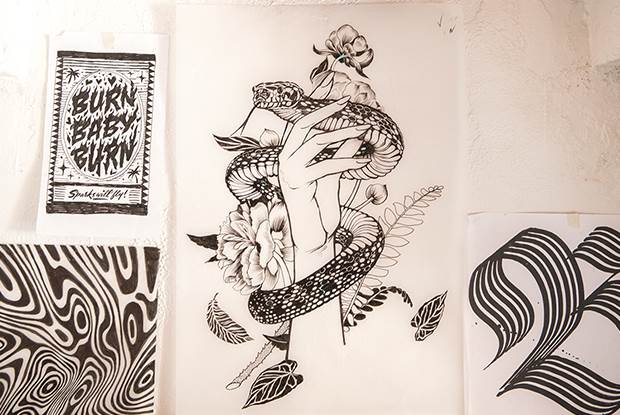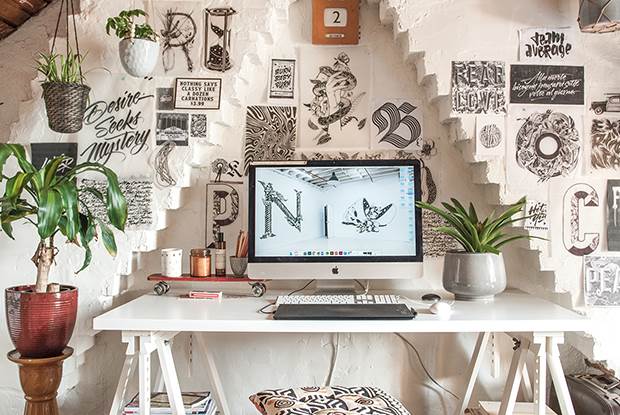 "At the beginning of my career I said 'yes' to everything. But not anymore. You need to say 'no' to some commissions that aren't the right fit, or that will burn you out if you take on too much. Now it's about 50/50 yes and no."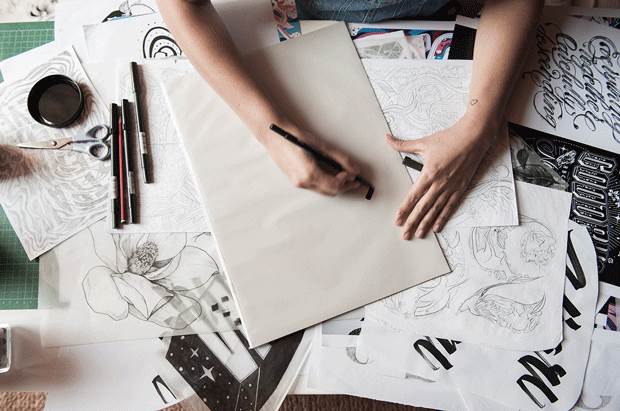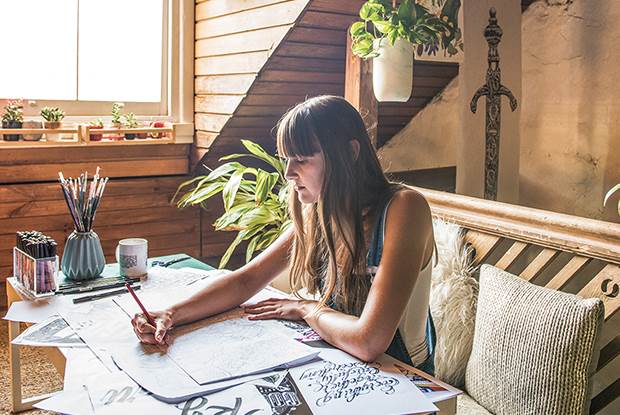 "My best marketing advice? Don't overthink it, be yourself and always make it about the art first. These words from Patti Smith are very helpful: 'In art and dream may you proceed with abandon. In life may you proceed with balance and stealth.'"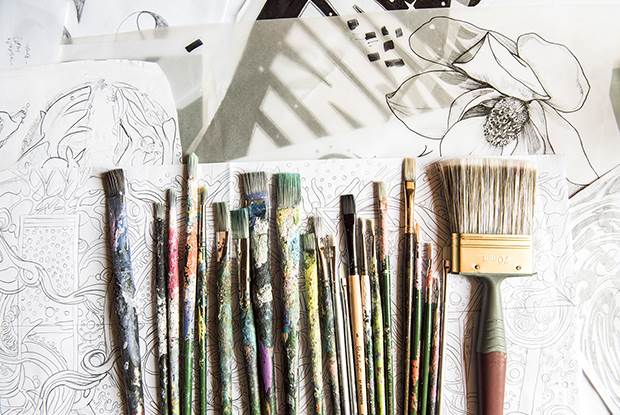 Head this way to download the first 20 pages of Look What We Made. Order a copy at our online store, or find your nearest stockist via the frankie finder.
Lovely snaps by Carine Thevenau.