garage sale trail 2018
The bargain hunter's annual pilgrimage is right around the corner. Are you ready to rummage?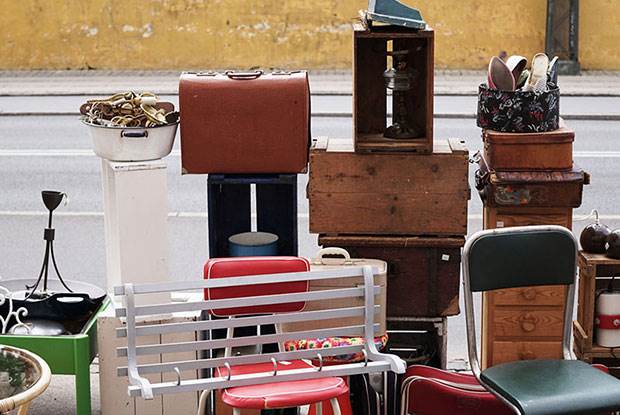 It's nearly that time of year again, frankie friends. The bargain hunter's annual pilgrimage – the Garage Sale Trail – kicks off this month, once again promising a tantalising mix of clothing, knick-knacks, furniture and treasures that defy category. The fun happens over the weekend of Saturday October 20th and Sunday 21st, when folks all around the country (over 15,000 of them, in fact) will spread trinkets across their front lawn for us to come a-picking. Sadly, frankie won't be holding a stall this year, but our resident secondhand fiend and Garage Sale Trail ambassador, editor Sophie Kalagas, will be out and about (most likely snuffing out a sweet deal on cane furniture).
If you're less interested in the hunt and more interested in clearing out some space in the house, you can also host your own sale. This weekend is all about reusing and recycling, so do the environment a favour and head over to the Garage Sale Trail page to register. For the super-organised among us, you can find a map of the sales in your city by clicking here. See you out on the trail.