garage sale trail 2017
It's happening again, good people – the nation-wide bargain-hunting bonanza that is the Garage Sale Trail is back!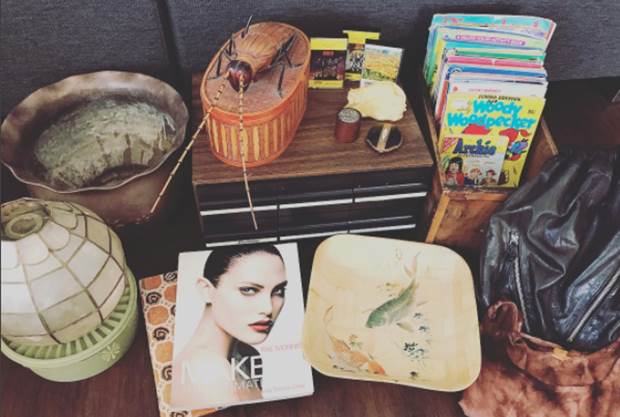 What's more fun than a garage sale? That's right – basically nothing. Ahh, the musty smells, the weird stuff, the snags sizzling on the barbie… Nope, you just can't top it, as far as we're concerned – which is why we've partnered once again with our mates at the Garage Sale Trail for 2017. The epic bargain-hunting event is going down on Saturday October 21st and Sunday October 22nd this year, and if you want to register your own little sale, pop over to the Garage Sale Trail website. It's a great opportunity to declutter, give your goods a new home (rather than chucking them in the bin), and meet a few new friends from your neighbourhood, too.
As for us, well, we'll be holding a rather splendiferous garage sale of our own in Melbourne town on Saturday October 21st. There'll be tasty treats aplenty, a bunch of amazing types (who you'll know from the pages of frankie) flogging curious bits and pieces, as well as our very own Jo Walker, aka frankie's editor-in-chief, aka Garage Sale Trail's ambassador, smiling politely and/or rocking out to some sweet tunes. We'll have more details soon, folks – but in the meantime, enjoy gearing up for one heck of a weekend!
Pretty pic by Lizzie Hodder.