freya jobbins on the business of art
"You have to get to know the right people – it opens doors."
In our new book, Look What We Made, we speak to a bunch of amazing folks across the country making stuff by hand – including Sydney-based artist Freya Jobbins. The 2017 frankie Good Stuff award winner makes sculptures from doll parts, and in Look What We Made, we dive deep into her practice. We also learn what it's involved in making a business out of your art. Read on to learn some of Freya's hard-won wisdom, and to have a bit of a stickybeak in her studio, too.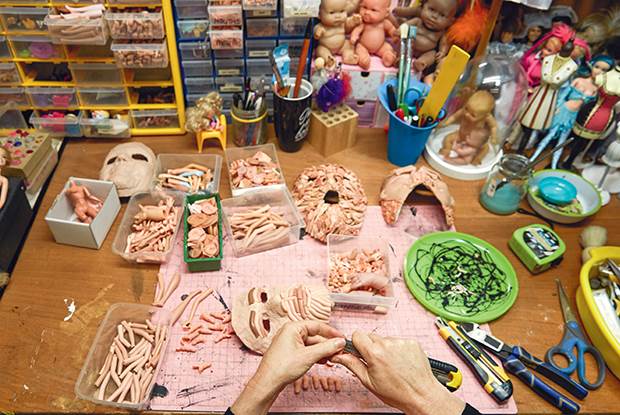 Discuss money first. It's very uncomfortable, but you need to say, "This is what I charge, are you prepared to pay that?"
Everyone takes advantage of artists. They tell you it would be good exposure to have your work featured somewhere. I can die from overexposure – it's cold out there.
Always be honest. If someone wants a commission in six weeks, tell them it will take 12 months. I've been caught out before, and it's not worth the stress.
Collaborating with other artists is always beneficial – there's not a negative to it. You learn so much about your own practice, as well as other people's.
Don't enter a competition unless it has a prize of at least $2000. With the entry fee and having to ship artwork, the costs can end up outweighing the prize.
Always carry a business card.
You have to get to know the right people – it opens doors.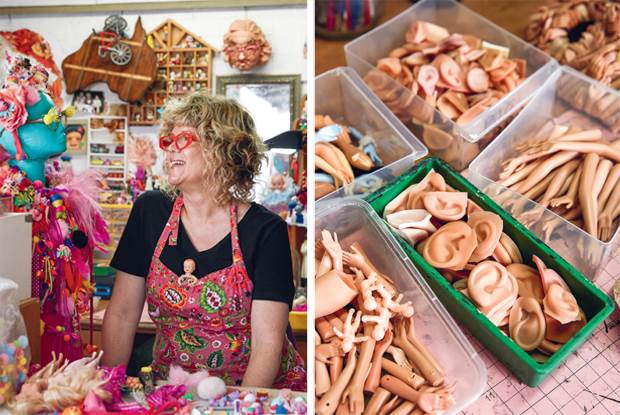 Snaps by Charlotte Aiken.