free photoshoots for lgbtqi+ couples
Professional shutterbugs all around Australia are offering free mini-shoots for LGBTQI+ couples. Nice, huh?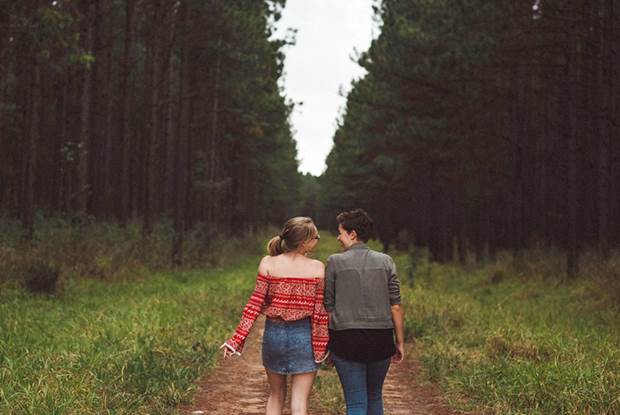 Pissed off about the hate surrounding the marriage equality postal survey thingy? You're not alone. Nicola, a photographer at Fox & Kin, thought that it was way out of line – so she did something about it. She decided to flood the internet with snaps of LGBTQI+ folks in love. And, in a heartwarming turn of events, a whole bunch of other professional shutterbugs around Australia decided to do the same. They're offering free – yep, totally free – mini-shoots for LGBTQI+ couples until same-sex marriage is rightfully, legally recognised in Australia. Search for #rainbowloveau on Instagram to see some of the photos already out there, and scroll down to see participating photographers near you.
New South Wales
Central Coast – Carmen Glenn
Illawarra – Translucent Photography
Blue Mountains, Orange, Mudgee – Mountain Folk Films
Southern Sydney – Kristie Carrick
Northern Sydney – Freya Lear
Mid-north Coast – Lyss and Her Camera
Newcastle – WoodWater and Co
Sydney – Bruria Hammer
South Australia
Adelaide – Photography by Sarah D
Western Australia
Margaret River – Black Bird Tale
Tasmania
Hobart – Sophie Sullivan
Hobart – Nina Hamilton
North West – Look See Weddings
Victoria
Melbourne – Lucy Anna
Melbourne – Alison Cosker
Melbourne/Bendigo – Abigail Trewartha
Melbourne – Anita Gurrieri
Queensland
Sunshine Coast – Emma Nayler
Gympie – Aesthete Film and Photography
Brisbane – Laara Dean
Brisbane – Carol Souza
Lovely photo above by Emma Nayler. Via Dancing With Her.