frankie roadtest: thinx period undies
When you feel the need. The need to bleed.

Disclaimer: when we asked three of our favourite frankie writers to sync up and try out THINX undies for our readers' general edification and merriment, we didn't expect all of them to become period-knicker converts. We thought they'd make some neutral-yet-witty remarks and move on. As it turns out, we were wrong.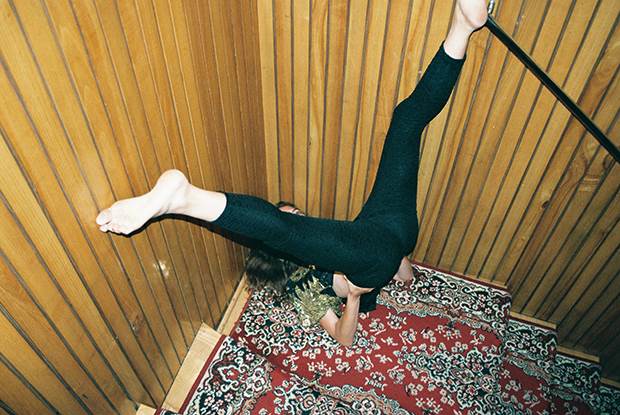 MIA TIMPANO
I've bled all over my hometown: on tram seats, on antique chairs. I once bled on a friend's car seat. As I felt the blood seep through my crotch, I turned to her and said, "Can you please go in the house before me, and leave me alone in your car for, like, 15 minutes?" She asked why and I told her, because I figured you should always tell friends the truth. She appeared to be restraining vomit and rushed into the house ahead of me. As I scrubbed her car with a variety of bleaching products, I contemplated the nature of friendship – and periods.
Although bleeding in public shouldn't be a shameful affair, it does result in difficult social situations, as per the above. Since then, I've been cautious about going sans pad in the lead up to my flow. (I do not regulate my cycle and thus find that my bloodstorm can and will strike at any moment.) Indeed, I've interrupted a second date as I felt slight vaginal moisture and, terrified my period was about drench his car, demanded he pull over at the nearest 7-Eleven and purchase me a packet of sanitary pads. I proceeded to change myself in his vehicle while he waited patiently outside it. For the record, it was a false alarm.
Had I been wearing a pair of THINX undies, I needn't have stressed on any of these occasions. Much to my surprise, the gusset managed to soak up all my menstrual blood on my lighter days. (I wore a pad on my heavy days.) Indeed, so enjoyable was the experience that I now wear THINX for pleasure – they're that comfortable on my butt. Extraordinarily, they have even converted me to the G-string, which heretofore I considered an affront to logic. Gladly do I now have a string of fabric wedged between my cheeks. It's a brave new world, friends – one in which I can sit in anyone's car without having panicked period flashbacks.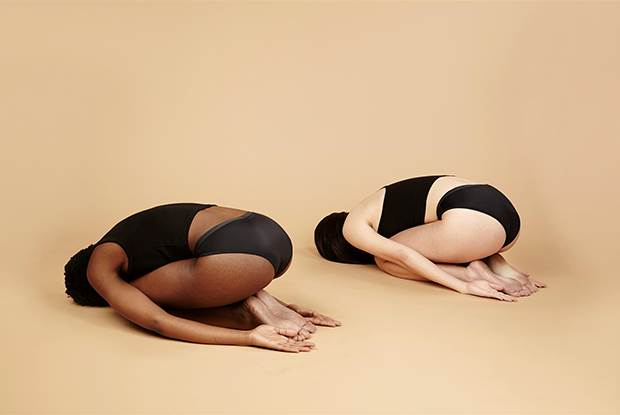 ELEANOR ROBERTSON
I am hugely excited by all technological developments in the field of period management. After a long fallow interval since the invention of sticky pads and jumbo tampons, period-proof undies are very promising developments, so I was thrilled to receive my three pairs of THINX in the mail.
Even more exciting was being able to say the words, "Hey, check out this menstrual G-banger," to my boyfriend. I also got a pair of Hiphuggers, plus my personal favourite Hi-Waist model, which gave me the feeling of having my whole lower torso upholstered in a firm-but-flexible prison from which no leaks can escape. All three pairs fit comfortably, although the Hiphugger did seem to be made for people a little more blessed out the back than I am. None were prone to riding up or rolling down – the cardinal sins of knickers.
I have what I think is a completely average period – neither scant nor torrential – so I decided to wear the Hi-Waist on the first day, the Hiphugger on the second and third, then ride out the lighter days with the G-banger. This turned out to be a good plan: each pair lasted bang-on a full workday, about nine hours. The Hi-Waist and Hiphugger knickers seem to have the same capacity as a super jumbo pad, except they don't bunch up, they're not scratchy, and your pubes don't get stuck in the wing glue. Their wicking capabilities also seem to exceed the humble pad – maybe because they're flexible enough to sit right up against the action zone.
The G-banger, I am pleased to report, is perfect for light flow days; as comfortable a G-string as I've ever worn, with an undeniable 'BDSM jockstrap' look that I find both aesthetically pleasing and politically provocative. Overall, THINX are insanely useful products that I plan to keep using from here until I hit the menopause.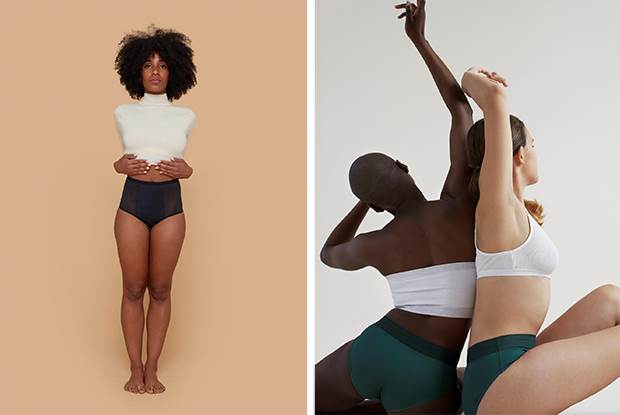 MICHELLE LAW
Full disclosure: I've been wearing THINX undies for the past year, though in the beginning I was deeply suspicious. I had doubts about this magical underwear that was essentially a glorified sanitary pad. Would it absorb? Would it stain? Would it smell? (Yes, no, and no, if you're using them properly.) I started with THINX's most popular style, the Hiphugger, and I've been a convert ever since. I own four Hiphuggers now, but I've never been game enough to try THINX's other styles. So I gave the Boyshorts, Cotton Bikini and Training Shorts a whirl, and this is what I learnt…
The Boyshorts were snug, flattering on the derrière and I felt secure wearing them to sleep. This is my favourite thing about THINX: yes, you save money and yes, they're good for the environment, but I haven't worn a night pad in a year. I haven't had that cotton sneaking up my bum crack and dislodging while I writhed around in bed FOR A YEAR.
Next up: the Cotton Bikini in grey, which was my favourite of the bunch. I was nervous that I'd stain them, but they held their own and the cotton was super comfortable. Perfect for lazing around the house, and if you're not a fan of silky material.
And finally, the Training Shorts. I normally wear a size small, but probably needed a medium for these. They were too tight around my waist and rode up a little as I moved around, but in terms of absorption they worked perfectly.
All styles were faultless when it came to effectiveness. What matters is that you choose a style that's suited to your activity that day – don't be afraid of branching out to bleed out! And use this cheat sheet: have at least three pairs of THINX on rotation during each menstrual cycle, change them during the day depending on your flow, and soak or rinse each pair before throwing them in the wash. Then you're good to go!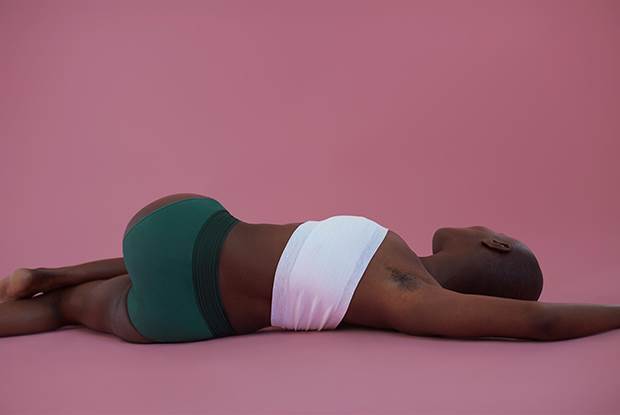 This menstrual-friendly undie review was brought to you by the nice folk at THINX. Check out their knickers (and patented four-layer technology) here.
Top image courtesy of Lukasz Wierzbowski