frankie fodder: giant strawberries and cream doughnut cake
For once we have a doughnut that's baked, not fried, which means we have more of an excuse to go for a second helping, right?
It's time to party because today we're making a giant doughnut cake, and there's nothing that welcomes instant, childish glee quite like the sight of a brightly coloured doughnut. Especially one covered in a rainbow of sprinkles! This cake is simple to make and comes with the most delightful result: all you need is two round bundt pans of the same size and you're ready to roll. Oh, and for once you have a doughnut that's baked, not fried, which means we have more of an excuse to go for a second helping, right?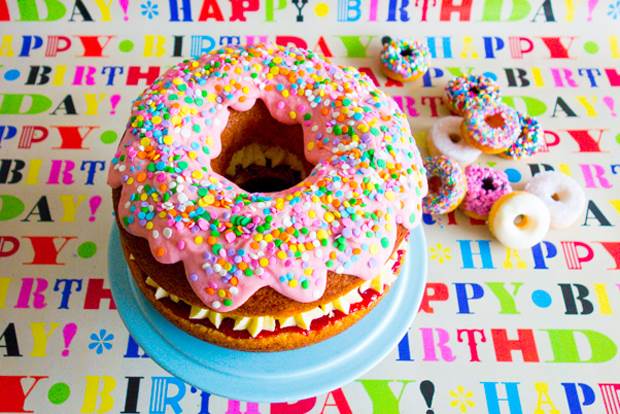 INGREDIENTS:
Doughnut cake
One non-stick doughnut cake pan (you can find these in cake decorating stores and online retailers. I got mine for 3 bucks in Kmart!) or two 10-inch bundt pans of the same size.
450g (3 cups) self-raising flour
150g (1 cup) plain flour
440g (2 cups) caster sugar
250g butter, cubed, at room temperature
1¾ cups milk
6 eggs, at room temperature
3 teaspoons vanilla extract
Filling and Decoration
250g white chocolate
125ml pure cream
150mls pure cream, whipped (to be used in your filling)
100g of your favourite strawberry jam
pink food gel colouring
assorted sprinkles of your choice. I used super fun edible confetti!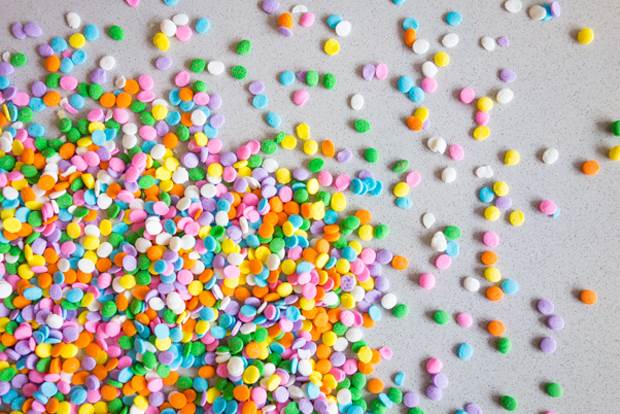 METHOD:

1. Preheat oven to 170°C fan-forced. Lighty grease pan with melted butter or cooking spray.
2. Place the self-raising flour, plain flour, sugar, butter, milk, eggs and vanilla essence in a large mixing bowl. Use an electric beater to beat on low speed for 30 seconds, or until just combined. Increase the speed to high and beat for 1-2 minutes, or until the mixture is thick and all the butter is incorporated. Spoon the mixture into the prepared pans and smooth the surface with the back of a spoon. Cheekily lick the bowl.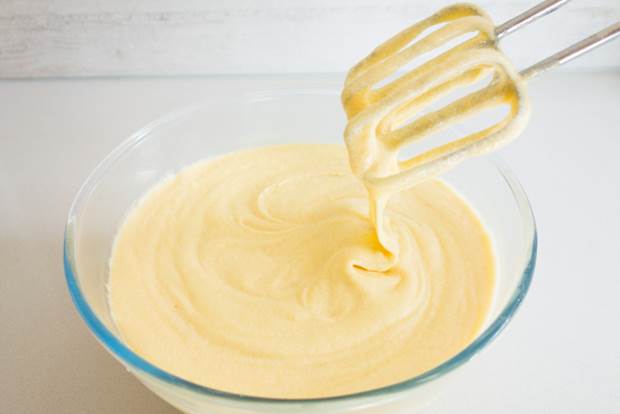 3. Bake your doughnut halves in the oven for approximately one hour, or until a skewer inserted into each comes out clean. Remove from oven and set aside for ten minutes. Gently turn each doughnut half onto a wire rack for one hour or until completely cool. Now carefully cut the top off each, so that they fit together nicely once the whole doughnut is assembled.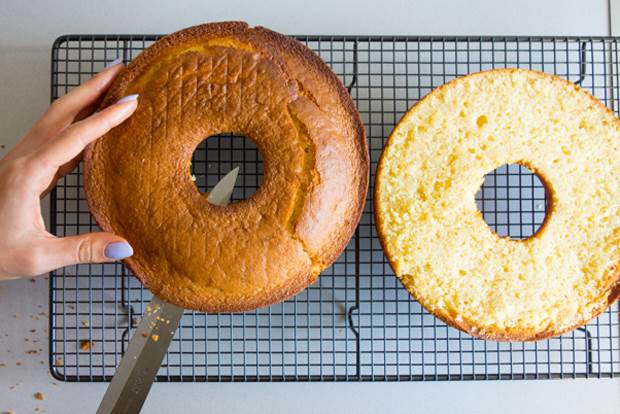 4. Spread a generous amount of strawberry jam onto one half of your doughnut cake and top with an even more generous serving of whipped cream (YUM!). I chose to pipe my whipped cream onto the jam, but it's equally as delicious spooned straight on top. Place this half in the fridge until assembly time.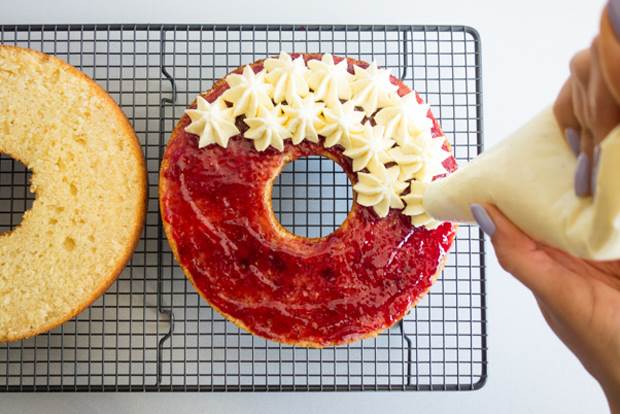 5. To make a decadent pink chocolate icing, place pure cream in a dry heatproof bowl and microwave for 1-2 minutes, or until almost boiling. Slowly stir in white chocolate and continue stirring until all the chocolate has melted. Add 1-2 drops of pink gel colouring and mix in thoroughly. Refrigerate until mixture has reached a spreadable consistency.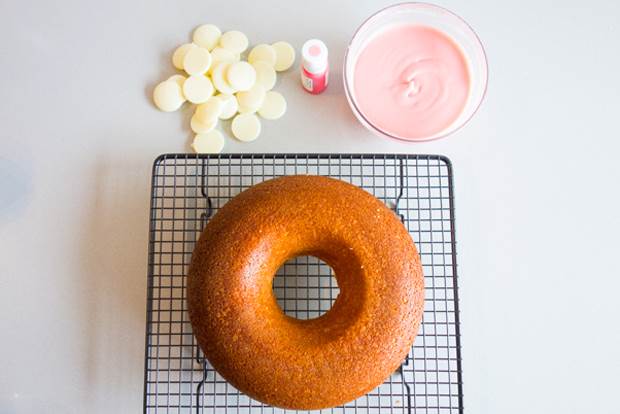 6. With your remaining doughnut half, carefully spoon over pink icing until the whole top is covered and then quickly decorate with a parade of sprinkles! Place this beauty on top of your other doughnut half and ta-da! You'll have every reason to celebrate with this giant doughnut delight.