frankie exclusive diy: rose collar clips
Wanna feel like a floral cowboy? Here's our super quick collar clip DIY that you can apply all kinds of trinkets to, from old earrings to broken crockery.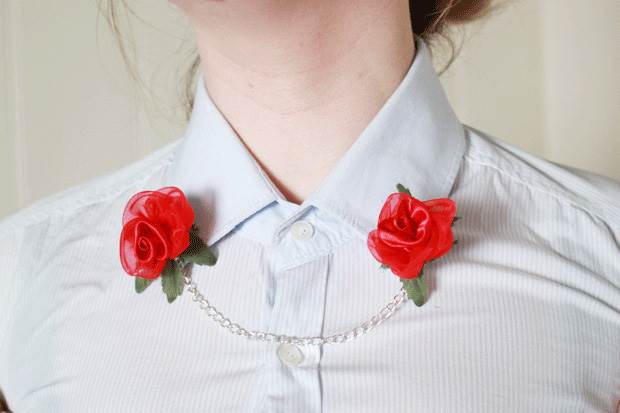 What is it about these little clips that makes them so fabulous? Perhaps it's because they make us feel like some rose-laden cowboy. Or maybe it's the ability to seamlessly alternate them between business shirts, jackets or even cardigans. But most likely it's because there's nothing quite like a bit of buttoned-up bling at your neck, especially if you've made it yourself. Boring shirts, be gone!
There are many different styles and shapes out in the stores at the moment, but why shell out your hard earned cash for something everyone else already has? Not when you can show off your crafty skills by making your own at home. The best part is that your home made clips will not only be totally unique and you'll be making them at a fraction of the retail price. Plus, you can use whatever trinkets you have lying around your house from old earrings to broken crockery.
Here's what you will need: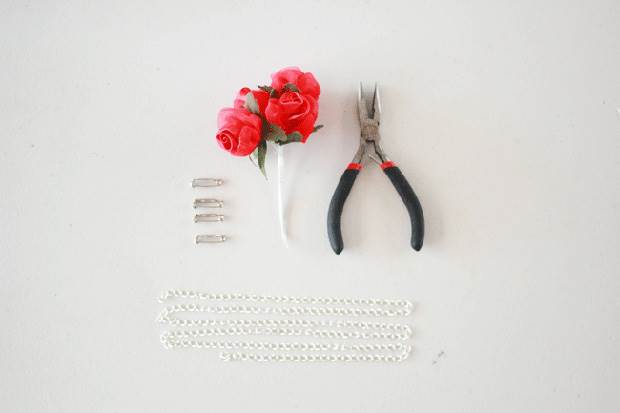 MATERIALS:
Backing Pins - similar to a safety pin, but with a flat metal backing
Silk or fabric flowers with wire stems
Jewellery pliers (or thin needle nose pliers with a cutting blade)
A length of chain - 20 to 30cm should be plenty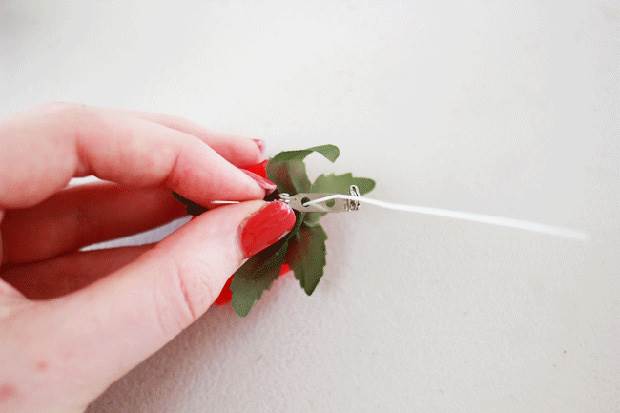 INSTRUCTIONS
1. Start by separating two flowers from the bunch, ensuring you have the wire intact.
2. Open the pin and holding the sharp end securely to avoid nasty finger pricks. Thread the wire of the first flower through one of the holes up to the base of the flower.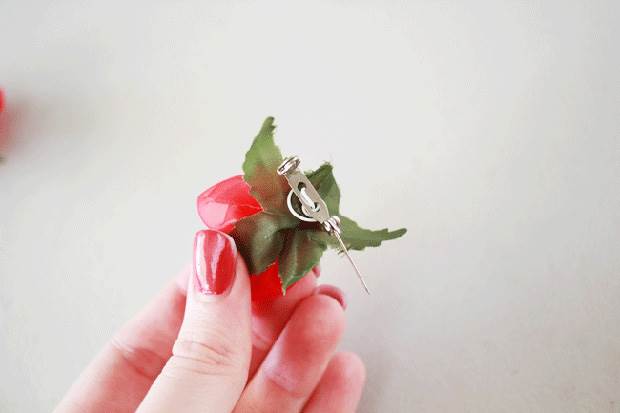 3. Thread the wire back through the second hole and pull firmly. Continuing to pull the wire so the flower sits flush against the pin backing, wrap the end of the wire around itself in between the flower and the backing. Tie off the end.
4. Repeat steps 2 and 3 with the second flower/pin.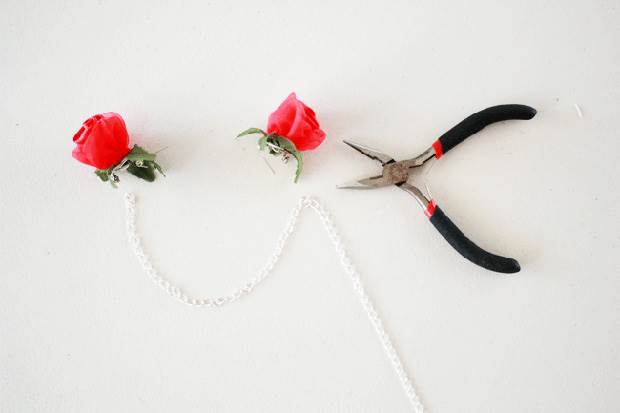 5. Take the chain and measure out a length of around 20cm (this will depend on your personal preference). Cut your chain by clipping off one of the links with the pliers.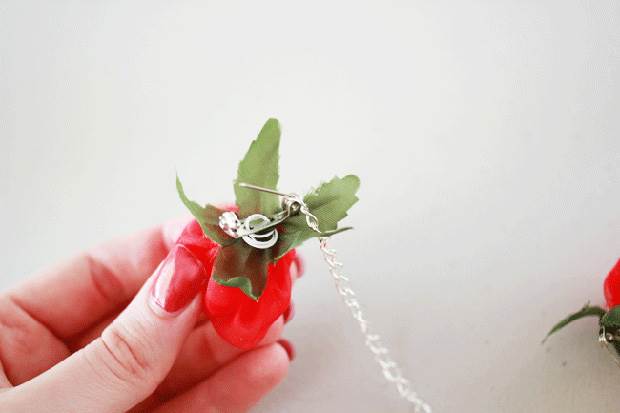 6. Link your pins by threading the link from each end of the chain onto each of the pins.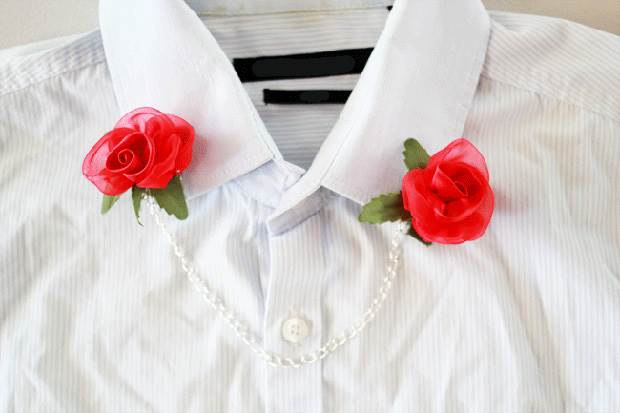 7. Attach each pin along the short edge of each side of your collar, pinning through the seams to prevent damage to your shirt. Check the chain length and adjust if necessary.
Voila! In a matter of minutes you can whip up your very own collar clips at a fraction of the price. This isn't limited to just flowers: you can follow the same steps with any little trinkets you may have floating around. All you need is a pair!