frankie exclusive diy: personalised party cutlery
No washing up? What's not to love!
Disposable tableware is a must have for any party. I mean, no washing up? What's not to love! However plastic plates and knives and forks can be an eyesore on your beautifully themed party table. There are so many nicer options these days for eco-friendly disposable flatware – apart from being a whole lot nicer looking, they are also the perfect canvas to personalise in line with any party theme.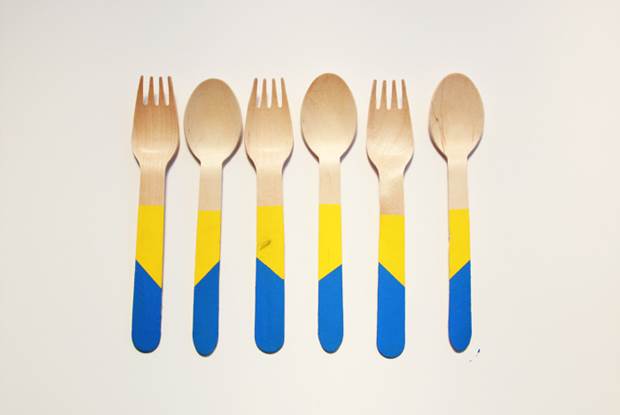 MATERIALS:

Wooden cutlery
Acrylic paint in at least two colours
Paper tape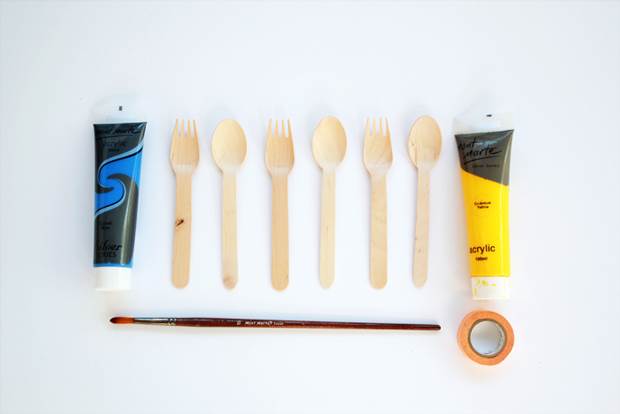 INSTRUCTIONS:

1. Take a set of wooden cutlery and give each piece a wipe down with a cloth to ensure the surface is clear from dirt.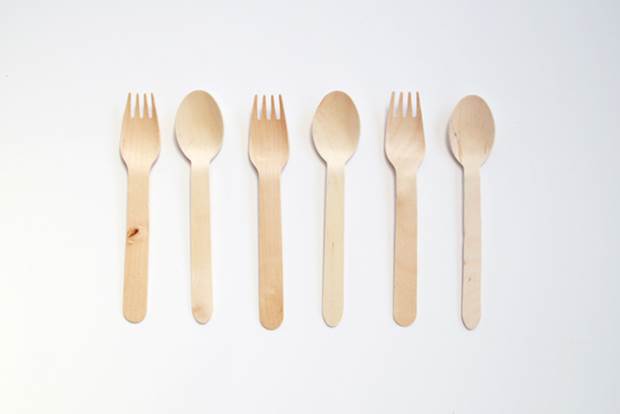 2. Using a small strip of tape, mark off the point on the handle where you would like to paint up to. You want to make sure that you won't have any paint on the end of the cutlery that will be in contact with food. Repeat on each piece of cutlery (you can use the first piece as a guide to ensure that each piece is marked at the same point).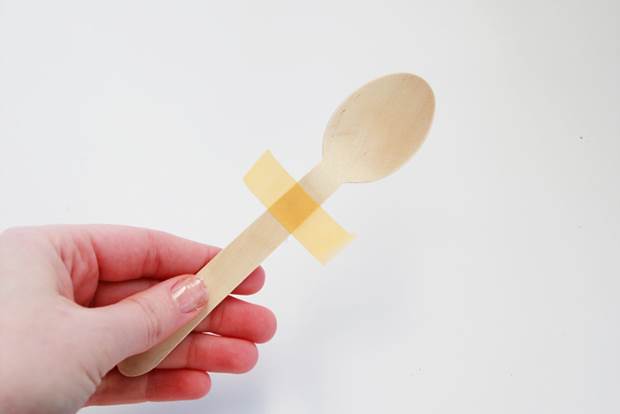 3. Paint a thin, even coat of acrylic paint on one side of the handle (It doesn't matter if you paint onto the tape a little bit). Allow to dry and then turn-over and repeat on the opposite side. Do as many coats as necessary to achieve a nice block colour.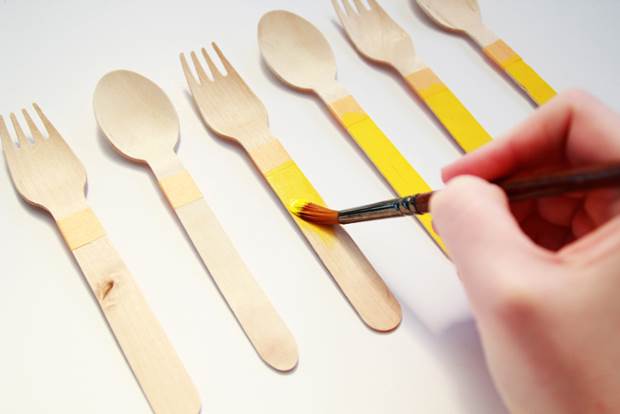 4. Once the first colour is completely dry, run another strip of tape diagonally about half way down the handle.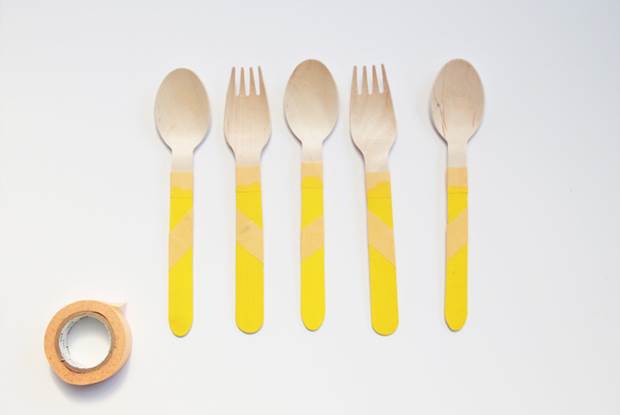 5. Using your second chosen colour, paint from the tape to the end of the handle, building up until you achieve a block colour.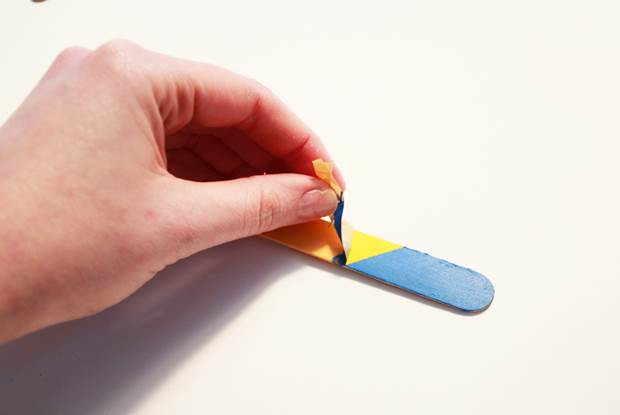 6. Once dry, remove the tape and transfer them to your table top – ready to use!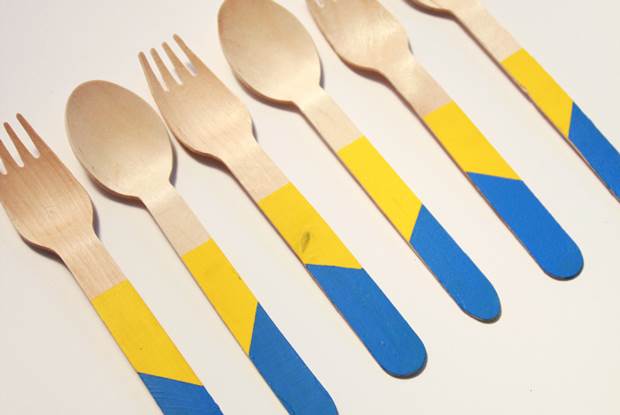 When having a party or celebration, it's always the little personal touches that help pull together the overall theme. Using this method you can personalise your cutlery to add a little bit of extra pizazz to your party table! Try stripes, multiple colours or even try making patterns. You're only limited by your own imagination, so why not experiment?