frankie exclusive diy: felt flower wall hanging
The garden may be bare of blooms, but you can always make some felt ones to see you through till spring.
A little floral cheeriness is always a brightener of rooms and moods, but on these chilly winter days the garden can be pretty bare of blooms. Luckily, you can put your green thumb to work and make some brightly coloured felt ones to see you through till spring.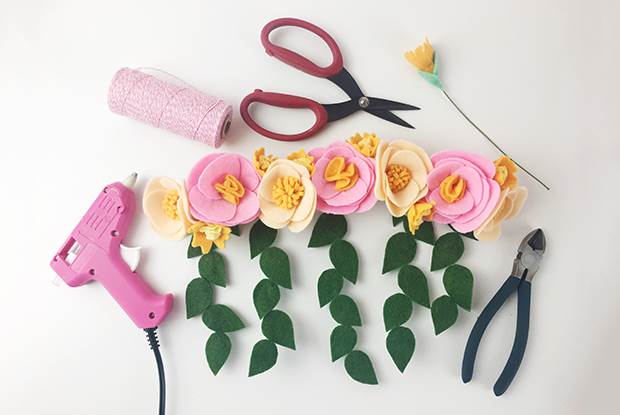 MATERIALS:
felt in your favourite colours
scissors
baker's twine or ribbon
florist's wire
wire cutters
hot glue gun
dowel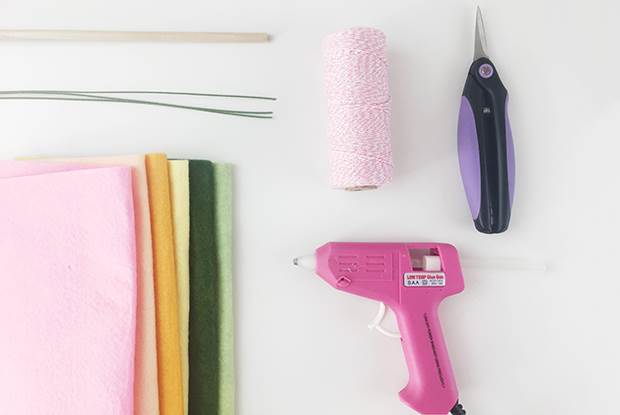 INSTRUCTIONS:
1. Make a bunch of pretty felt flowers. Watch the video below to see how it's done.
2. Cut your dowel down to the length you'd like your hanging to be, then take your biggest flowers and arrange them at intervals along the length of the dowel. Secure them by wrapping their wire stems around the dowel.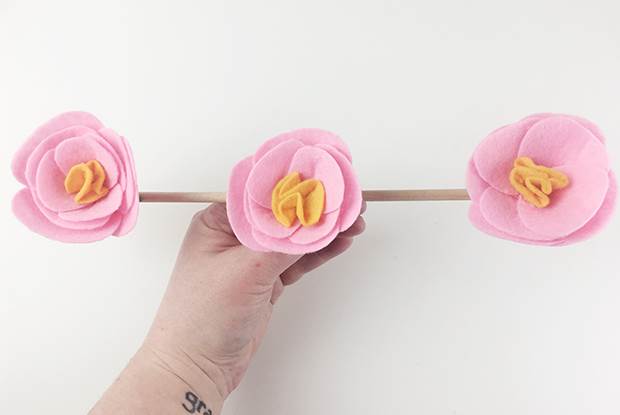 3. Take the medium-sized flowers and arrange them around the bigger ones.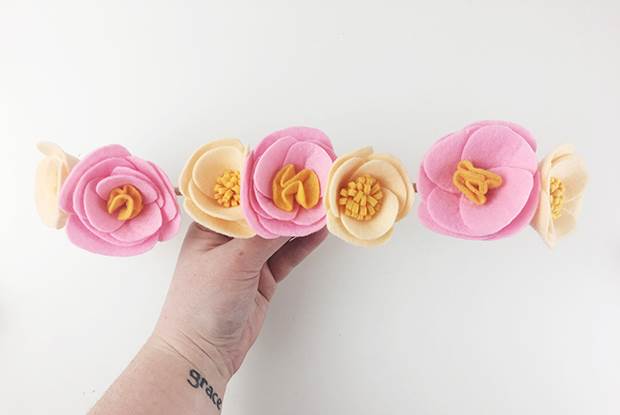 4. Fill in any gaps with the smallest flowers.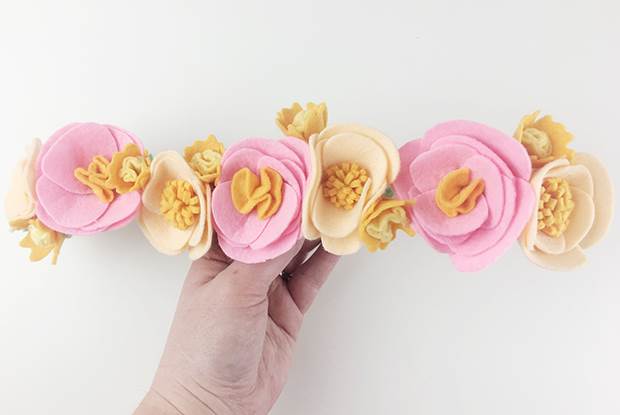 5. When you're happy with the placement of the flowers, take some more felt and cut some leaf shapes from it.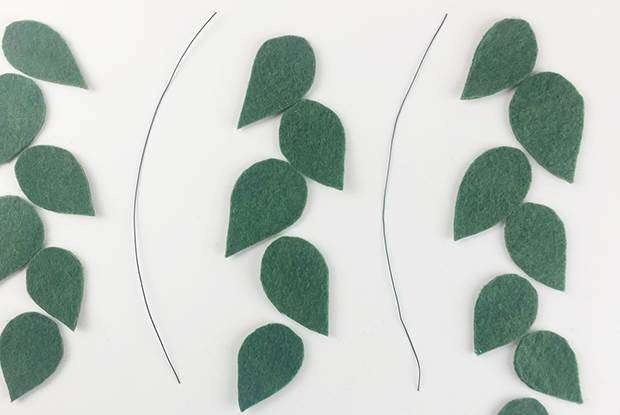 6. Glue these to lengths of florist's wire in a way that conceals the wire, and creates a dangling vine effect. You can secure them with hot glue and an extra tiny piece of felt.
7. Attach the vines to the dowel with hot glue, and tie your wire or twine to either end to make a hanging. Then position the flower heads so that they're weighted in a way that allows your creation to hang gloriously on your wall.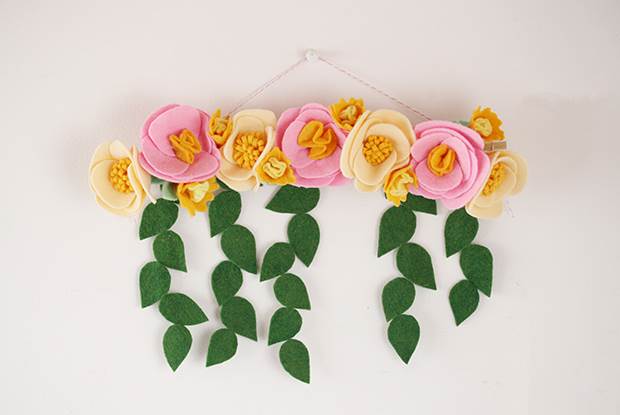 To see more lovely projects from Essie, head over to her website.